Eoin Morgan shifts his focus on World T20: Details here
Eoin Morgan shifts his focus on World T20: Details here
Sep 25, 2019, 05:07 pm
2 min read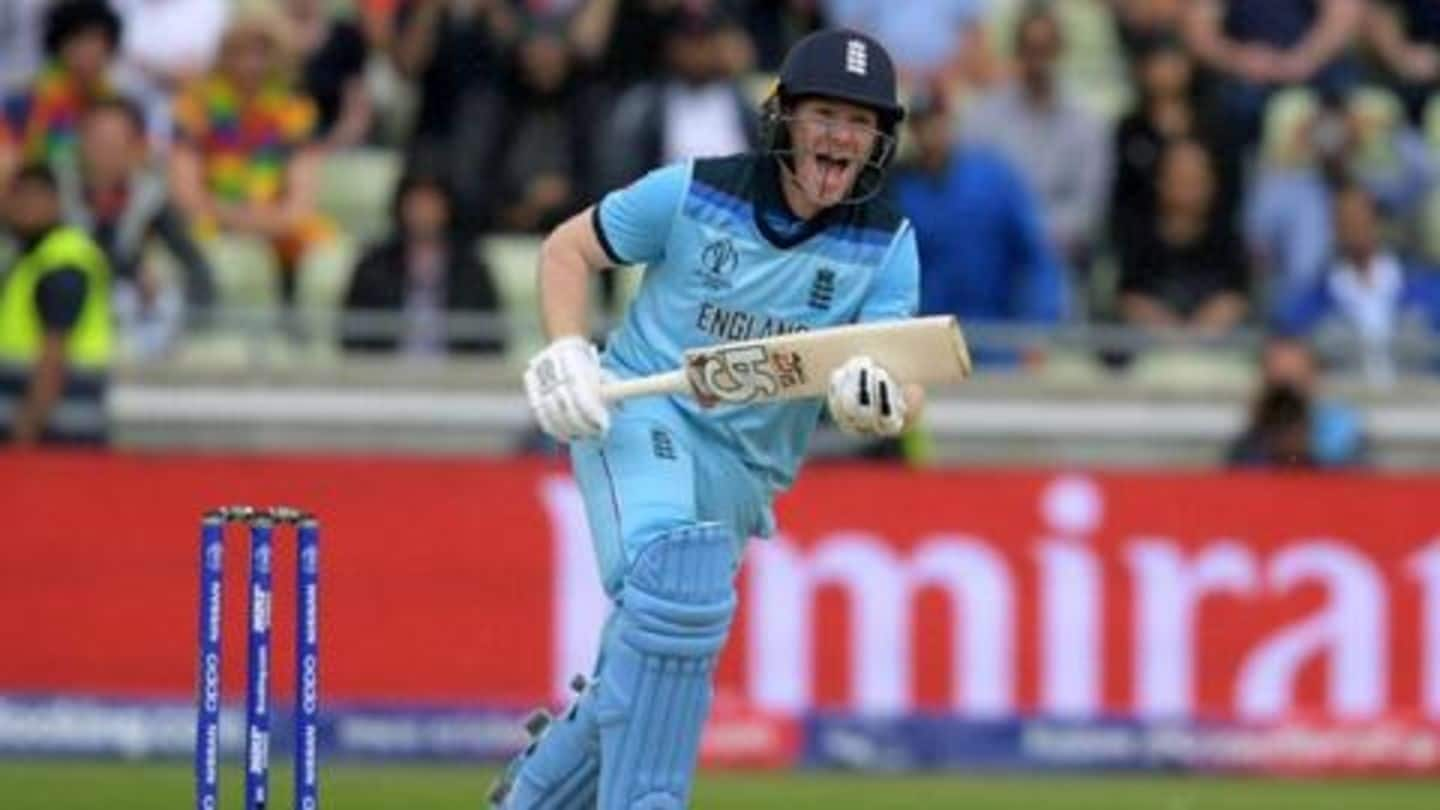 After winning the coveted ICC World Cup 2019, England skipper Eoin Morgan's main focus now is to prepare for the World T20 in 2020. The England ace said T20Is will be the most pressing concern as he plans to save experimentation for the 50-over format. The ICC World T20 will be held in Australia as teams are leading their preparations for the same.
England mastered their ODI approach post 2015 failure
England mastered their approach while preparing for the 2019 World Cup for a four-year period after facing disappointments in the 2015 edition. Their attacking approach, backed by a fleet of all-rounders and consistency drove them. England's main focus were the ODIs leading up to the World Cup and the plan worked. The Three Lions lifted their maiden World Cup trophy at home.
Morgan wants to follow a similar path
Another major factor that helped England was their decision to not experiment with the ODI format in terms of players and combinations. They did that in the T20I format instead. However, with the World T20 to be held next year, Morgan has highlighted that England's main pressing concern will be the shortest format. This will help them experiment in ODIs instead.
T20s will become my most pressing concern, says Morgan
"Our main focus over the last four years has been the 50-over cricket. T20 cricket has been seen as an opportunity to get young guys involved and get experience under their belt and use that as a ground for experimentation," Morgan told FirstPost. "However, over the next 12 months, that will be flipped and T20s will become my most pressing concern."
Why England will benefit during the World T20?
Like every other nation, England will need to play smartly and prepare hard for the World T20. What will benefit England is most of their 2019 World Cup heroes will be a part of that squad. That can give them a huge lift in terms of understanding and confidence. One player that can be England's trump card is 24-year-old pace sensation Jofra Archer.
Morgan lauds rare talent Archer
"Jofra is an extremely rare talent. He can bowl during any phase of the game. The pace with which he bowls and the skill level is exciting to watch. The most appealing thing about Jofra is that he continues to get better," said Morgan.