EPL: One positive case in seventh round of COVID-19 testing
EPL: One positive case in seventh round of COVID-19 testing
Jun 11, 2020, 12:37 pm
2 min read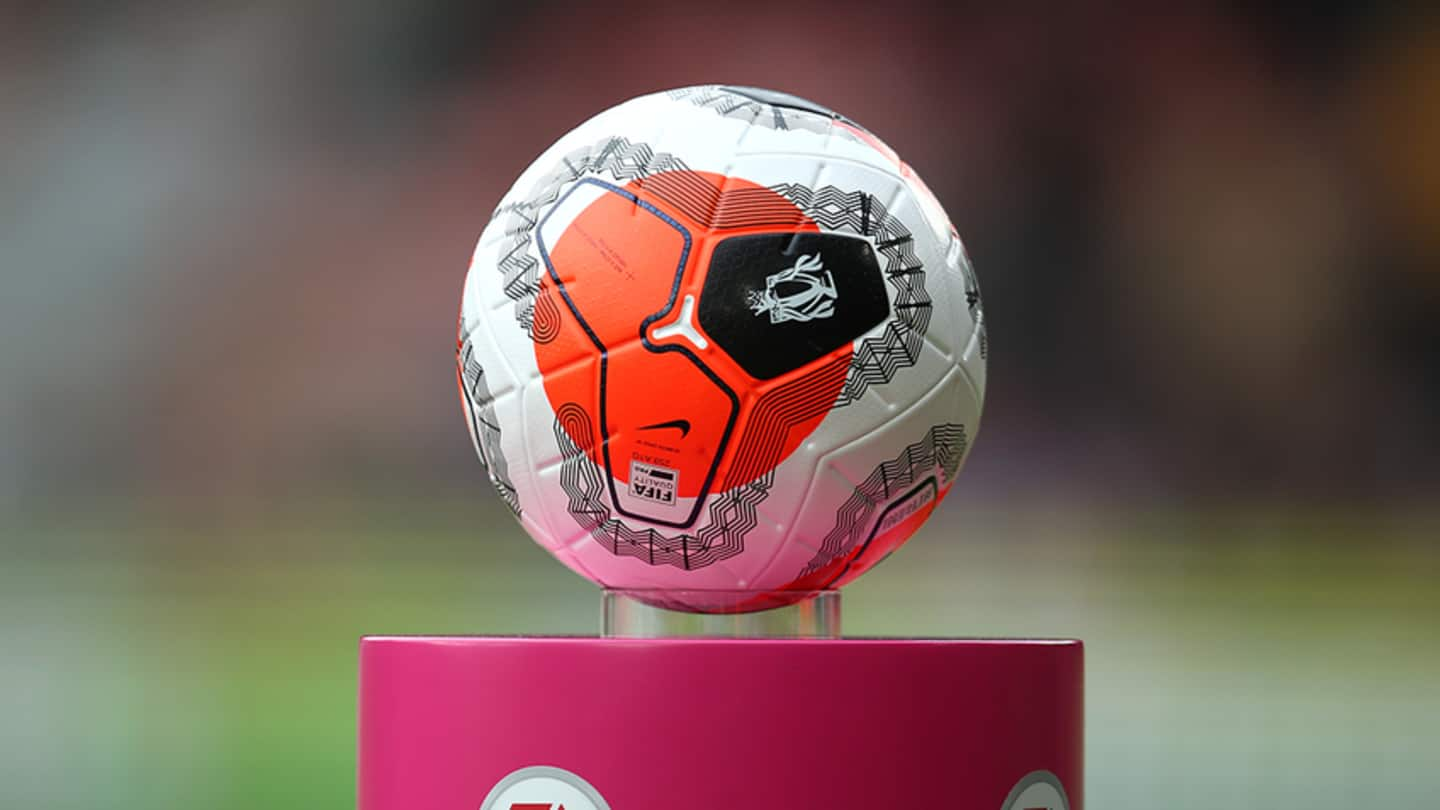 The Premier League has confirmed there is one new positive case in the latest round of coronavirus testing. The results were from the seventh round, in which 1213 players and club staff were tested on Monday and Tuesday this week. The EPL has seen a total of 14 COVID-19 positive cases after seven rounds of testing. Here's more on the same.
With 7,473 negative results, the numbers look promising
The first six rounds of COVID-19 testing returned 13 positives and 6,261 negatives. Now the total tally of negative tests are 7,473. The mass rounds of testing is so vital going forward with the Premier League set to restart on June 17. The matches are set to be played behind closed doors with all safety protocols in place.
Premier League issues a statement
"The Premier League can today confirm that on Monday 8 June and Tuesday 9 June, 1,213 players and club staff were tested for COVID-19. Of these, one has tested positive. The Premier League is providing this aggregated information for the purposes of competition integrity and transparency," a statement issued by the Premier League read.
Here's the summary from the first seven rounds of testing
Round 1: 748 tested, six positive cases from three clubs. Round 2: 996 tested, two positive cases from two clubs. Round 3: 1,008 tested, four positive cases from two clubs. Round 4: 1,130 tested, zero positive case. Round 5: 1,197 tested, one positive case. Round 6: 1,195 tested, zero positive case. Round 7: 1,213 tested, zero positive case.
Stoke boss Michael O'Neill tests positive; Man United's friendly canceled
Premier League clubs are getting ready for the resumption by holding friendly games within their squad or other league teams. Manchester United were forced to cancel their friendly with Championship side Stoke City at the last minute after Stoke manager Michael O'Neill tested positive for coronavirus. The teams were due to meet at United's Carrington training centre but the match was immediately abandoned.