Manchester United's Premier League performance at Anfield since Ferguson's retirement
Manchester United's Premier League performance at Anfield since Ferguson's retirement
Jan 17, 2021, 03:16 pm
2 min read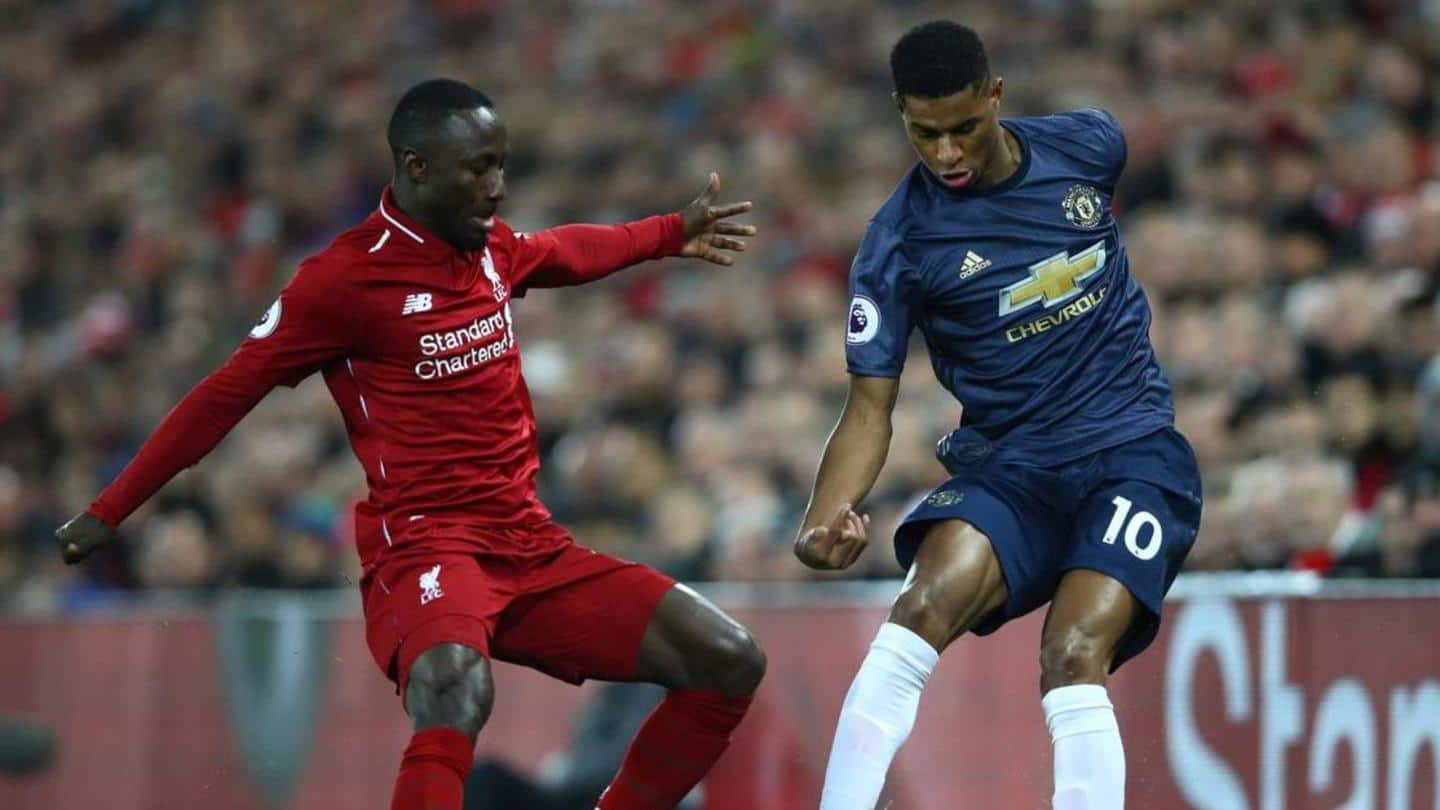 Manchester United's record at Anfield in the Premier League since Sir Alex Ferguson's retirement has been mixed. Ferguson had helped United win the 2012-13 title before retiring that year. Since then, United have had four different managers and things have been tight. Liverpool host United in the Premier League tonight and ahead of this blockbuster clash, we look at the crunch numbers.
United's show at Anfield since Ferguson's retirement
In the 2013-14 season under David Moyes, United lost 1-0 at Anfield. Under Louis van Gaal next, Juan Mata's brace helped United eke out a 2-1 victory. The following season saw Van Gaal enjoy another 1-0 win at Anfield. United drew 0-0 in 2016-17 under Jose Mourinho. In 2017-18, United had a similar result. They lost 3-1 and 2-0 across the last two seasons.
Liverpool have won thrice in seven meetings
In seven meetings, Liverpool have had the upper hand winning three games. Meanwhile, United have won twice with two games ending in a draw. Notably, Liverpool have scored seven goals in this phase, including five in the last two meetings. Man United have struggled to score at Anfield. They have mustered just four goals. If Liverpool win tonight, they will complete a hat-trick.
What about the overall meetings between them since Ferguson's retirement?
Since Ferguson's retirement, the two sides have met each other on 14 occasions. 2013-14: Liverpool won 3-1 and 1-0. 2014-15: United won 3-0 and 2-1. 2015-16, United won 3-1 and 1-0. 2016-17: Matches tied (0-0 and 1-1). 2017-18: 0-0 and 2-1 victory for United. 2018-19: Liverpool won 3-1 and drew 0-0 at Old Trafford. 2019-20: 1-1 and 2-0 victory for Liverpool.
United have had the upper hand in 14 league meetings
Liverpool have won four games, United have pocketed five, whereas, five games have ended in draws in this phase. Notably, Van Gaal maintained a 100% record, winning all four meetings. Under current boss Ole Gunnar Solskjaer, United have drawn twice and lost once. Meanwhile, Liverpool boss Jurgen Klopp has scripted two wins, five draws, and two defeats from nine games.