2020 World T20 might be my last: Faf du Plessis
Last updated on
Nov 17, 2018, 12:33 pm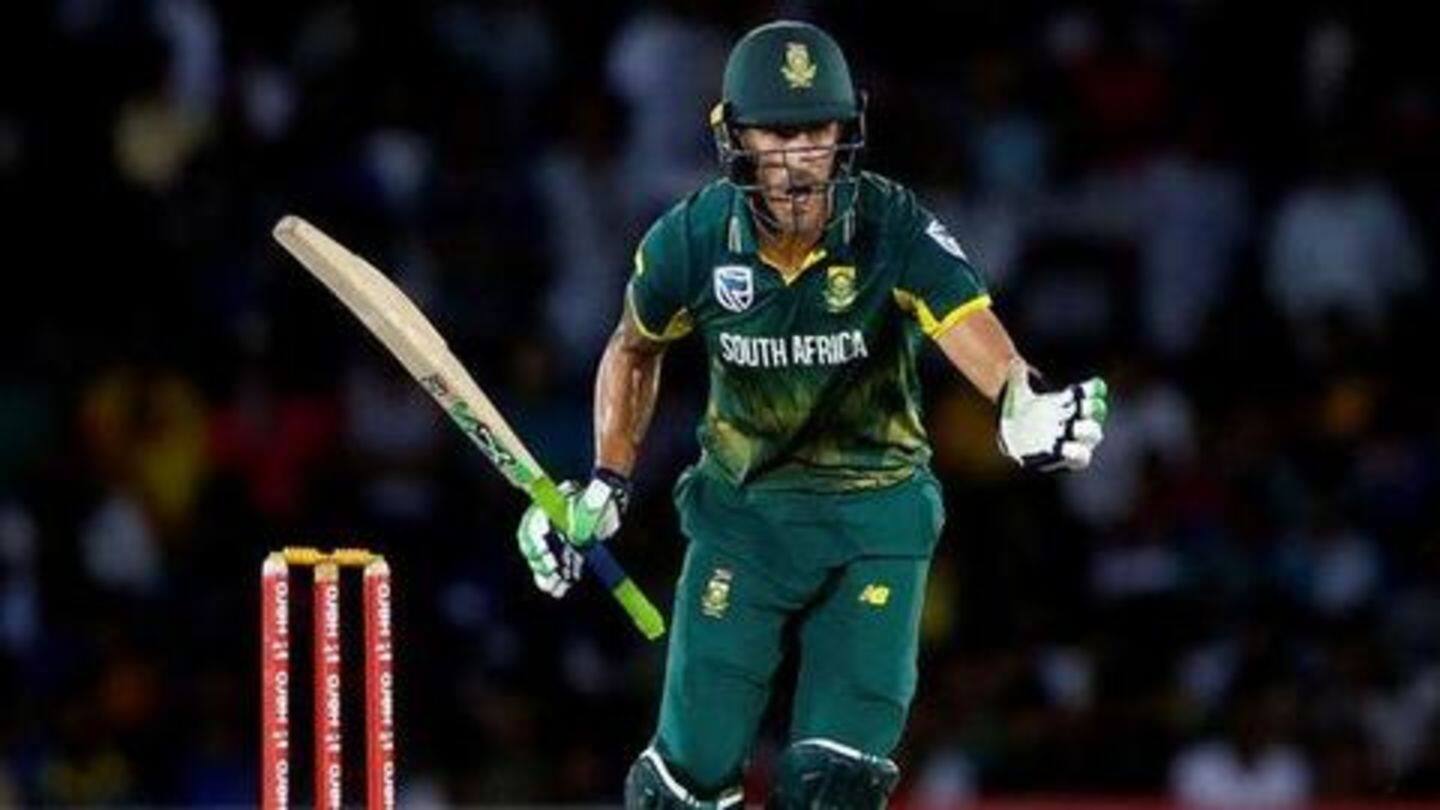 South Africa cricket team skipper, Faf du Plessis has revealed that he will be drawing curtains on his T20I career after the ICC World Twenty20 in 2020. The tournament will be held in Australia. Faf addressed the media ahead of today's one-off T20I against Australia. Faf, who made his Test debut in Australia in 2012, wants to end his T20I stint 'Down Under'.
Faf has been an excellent batsman across all formats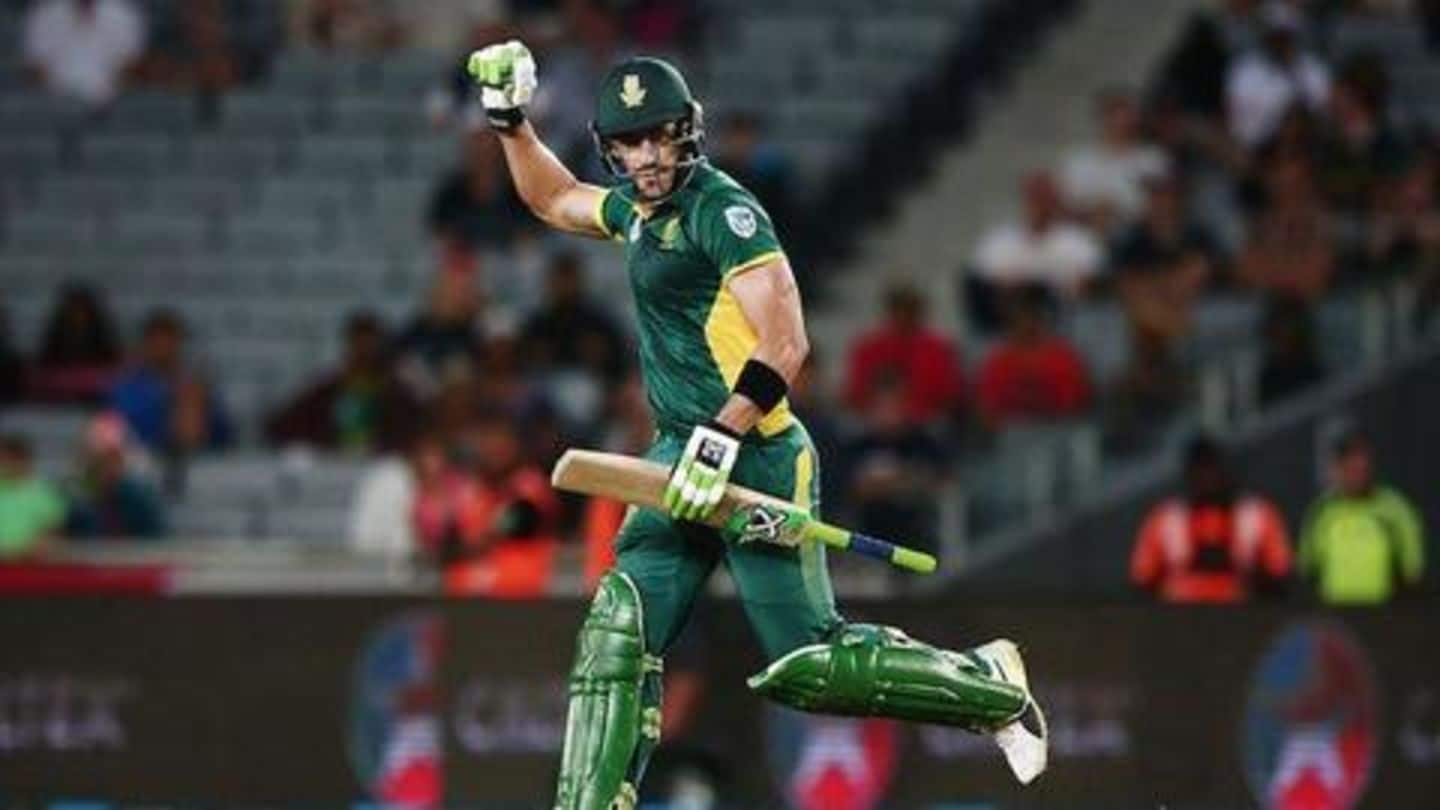 "The T20 World Cup is in Australia and that's not too far away. That will probably be my last international tour I would think," said Faf, who has played 41 T20Is. The 34-year-old has been one of the most celebrated cricketers across all formats. He has a stunning average in each of them. He will hope to lead Proteas to the title in 2020.
T20Is not witnessing the strongest teams, says Faf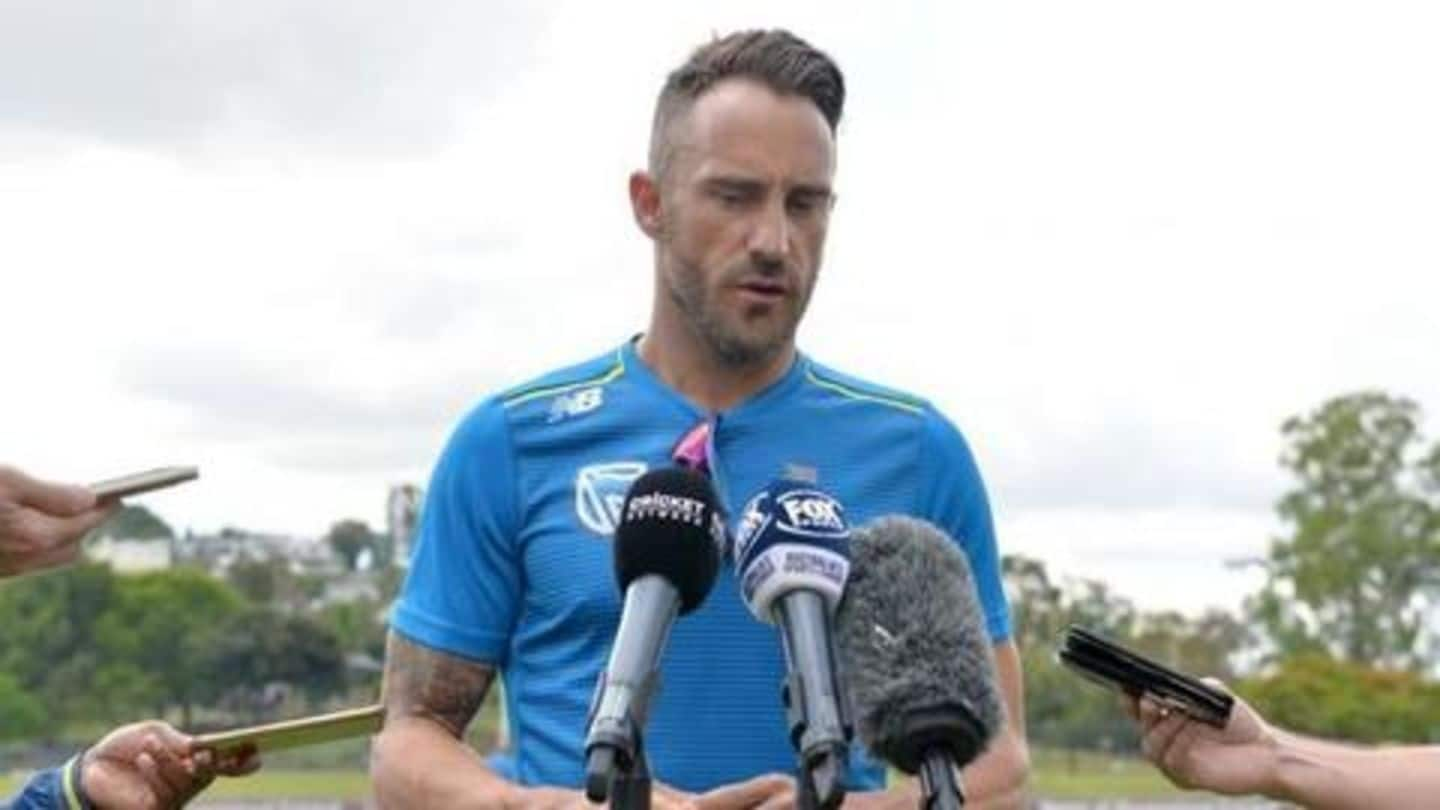 Faf du Plessis feels that T20 global leagues, across the world, see the national teams not fielding their best team in T20Is. The fiercest competition only happens in World T20. He said, "And I can see the same with other teams- it's almost never their strongest teams, and fans come to watch the best players play. That's where I see the game moving forward."
Faf du Plessis boasts of a sound T20I record
Faf du Plessis has 1,237 runs under his belt in 41 T20Is. He has one ton and seven fifties to his name, at an average of 35.34. In all his last seven innings, he has scored in double digits with a best of 36.
Faf will hope to end Aussie tour on a high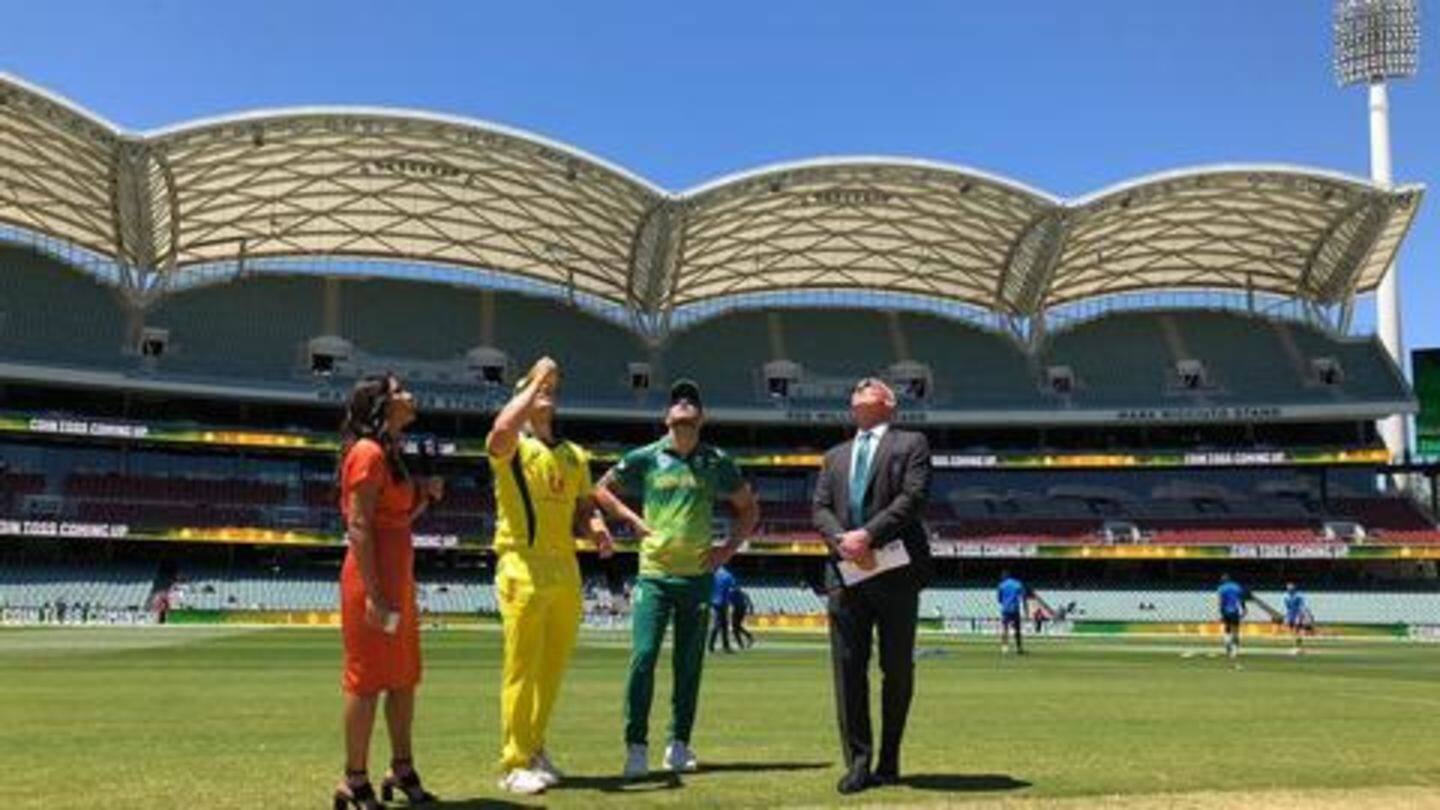 Faf will be hoping to win the one-off T20 against the Aussies and end the tour on a high. The skipper played a crucial role in helping SA pocket the ODI series 2-1. SA have won three and lost three out of six T20Is this year. Proteas will hope that both Faf and David Miller continues from where they left off in the ODIs.