Novak Djokovic beats Roger Federer to win Wimbledon 2019 title
Novak Djokovic beats Roger Federer to win Wimbledon 2019 title
Jul 14, 2019, 11:41 pm
3 min read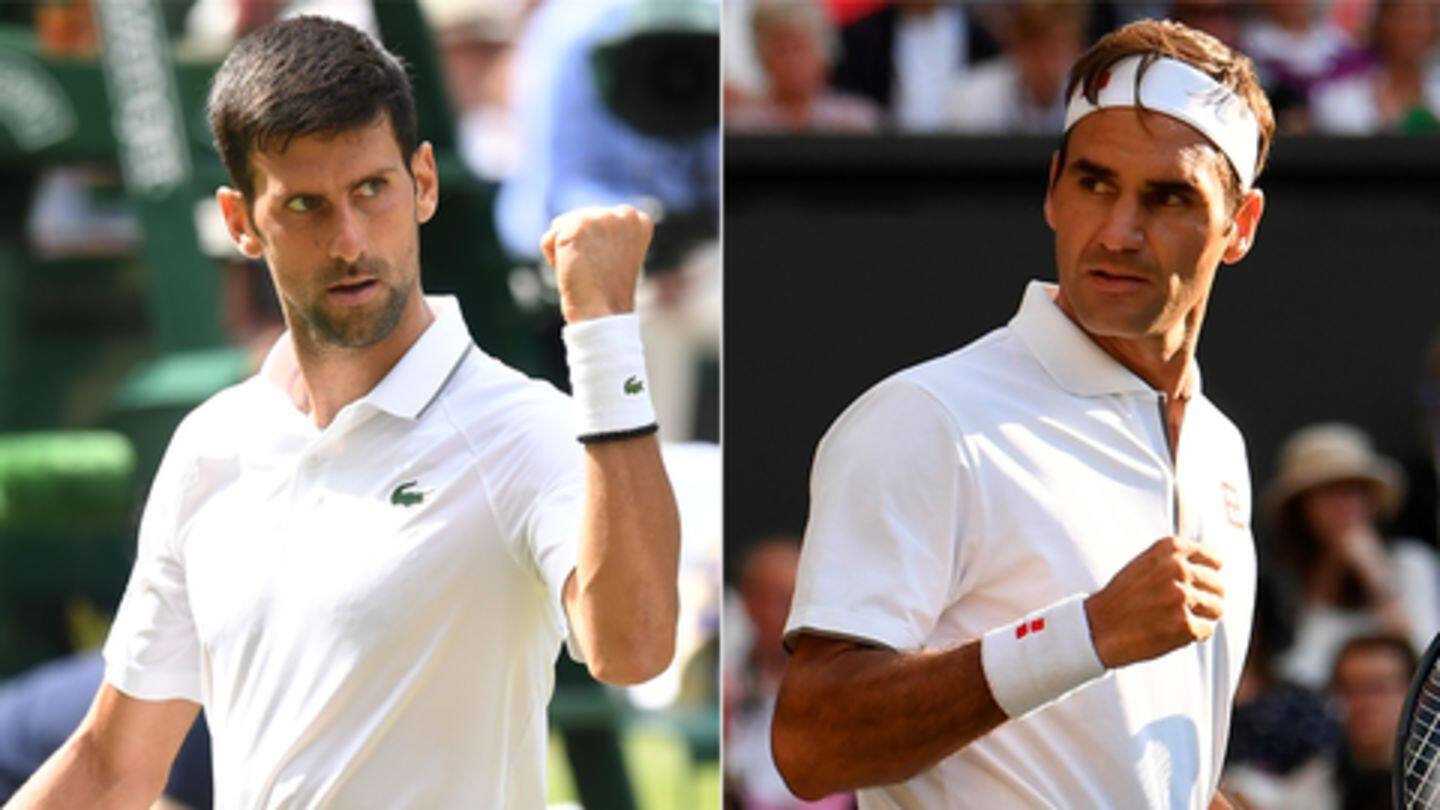 World number one Novak Djokovic held his nerves to overcome Swiss legend Roger Federer to win Wimbledon 2019 title. He defeated Roger Federer in an epic five setter, with both putting in a commendable shift. This is the 16th career Grand Slam for Djokovic and fifth Wimbledon honors. Here is more about the epic finale.
Stat attack: Federer vs Djokovic
This was a massive test for Federer against a famed rival like Djokovic. The two share a rich rivalry on the tennis court. In a 13-year showdown, this was the 48th meeting between the two legends. Djokovic leads the show by a 26-22 margin. The loss sees Federer stay on 20 Slam titles. Meanwhile, at Wimbledon it's fife honors versus a record-breaking eight.
Djoker holds on against the GOAT Federer
Djokovic leads the line against Federer in ten out of 17 encounters in Grand Slams. At Wimbledon, they have this was the fourth meeting. It is 3-1 in Djoker's favor. This was the third Wimbledon final between the two legends. Djokovic had beaten Federer in 2014 and 2015 showdowns here, as he completed a hat-trick. This was also their first meeting in 2019.
How did the first set pan out?
The first set saw the two giving it all and there wasn't much to separate them. Both held on to their serves and kept going on to keep up with the momentum. In the tie-break, Federer took a comfortable lead but Djokovic fought back to claim the first set 7-6. Losing from a strong position hurt Federer's advancement.
Federer fights back, but Djokovic prevails again
Federer needed to start strongly in the second and he did exactly that. He broke Djokovic right at the start after the Serb swiped a forehand wide. From there on it was all Federer and he quickly won the set 6-1. The third set was similar to the first. Both players held on, before Djokovic trumped Federer once again in the tie-breaker.
How did the fourth set pan out?
Djokovic looked confident after having clinched the third set. But he was still not able to earn a break point. The Swiss ace broke Djokovic on two accounts and stunned him to lead 5-2. Djokovic rallied on and finally broke Federer to make it 3-5. He fought back to make it 4-5. Federer had another chance of a set point. He didn't disappoint.
Here's how the fifth set panned out
The fifth set started off on a tight note with Djokovic and Federer holding fort. But, the Serbian broke Federer and seized momentum at 4-2. Nonetheless, Federer didn't give up as he broke again to take it to 4-4. And, in the end, Djokovic prevailed.