WrestleMania: Five possible opponents for The Undertaker if he wrestles
WrestleMania: Five possible opponents for The Undertaker if he wrestles
Mar 15, 2019, 03:48 pm
2 min read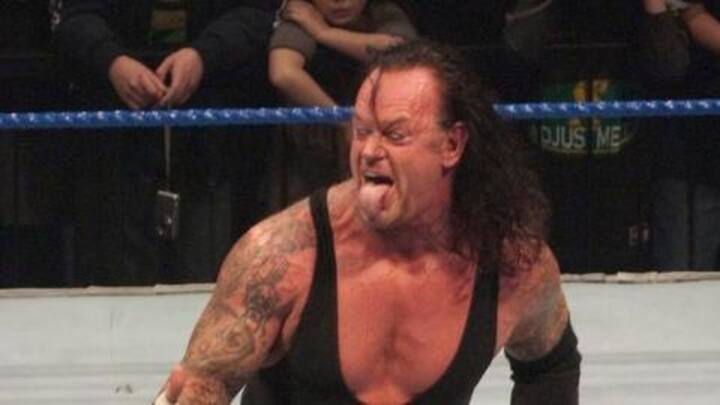 While The Undertaker is considered as one of the greatest wrestlers of all time in the WWE, his in-ring future has been doubtful given his age. Nonetheless, he is still being backed to wrestle at WrestleMania 35 as the WWE plans to draw big stars at the mega event. Provided, he wrestles at the Showcase of Immortals, let us analyze his five possible opponents.
As weird as it may sound but Elias has expressed his interest to wrestle The Undertaker at the marquee event. However, The Dead Man might not want to wrestle Elias at the Showcase of Immortals. Even though it should be an easy ride for The Undertaker, judging by his performance in recent editions of WrestleMania, it might go either way. Walk with Elias!
Kurt Angle said he would wrestle his final match at WrestleMania, hence WWE would be planning to give him the best possible match and what better than a bout against the King of WrestleMania. Both have feuded in the past, with Angle retaining the WWE Championship against him in 2006. Therefore, The Deadman does have some unfinished business with the Olympic gold-medalist.
He is The Extraordinary Man who can do Extraordinary Things. Add The Demon King persona, and he is at a whole different level. While The Undertaker is the gatekeeper of the dark world, Finn Balor possesses the Demon King. Nonetheless, the two are kings in their own right and when kings clash, only one can reign supreme. However, The Undertaker is sure favorite here.
Undertaker vs John Cena 2.0
After months of promos, Undertaker finally responded to calls of John Cena at the event last year. Even though initially unexpected, the fans, along with Cena, were happy to oblige, as The Dead Man had an easy ride, with the match lasting for only 2.45 minutes. Certainly, not the performance Cena would have expected from himself, and this could lead to another challenge.
Unexpected, but Alastair Black has the caliber to make the match a top notch affair. As mentioned earlier, Undertaker is the leader of the dark world, while Alastair Black considers himself as the Root of all Evil, with a dark persona. And The Dark World and Evil go together well. Another intense battle is on the cards, as to who is the true leader.