France are the FIFA World Cup 2018 champions
France are the FIFA World Cup 2018 champions
Jul 15, 2018, 10:24 pm
2 min read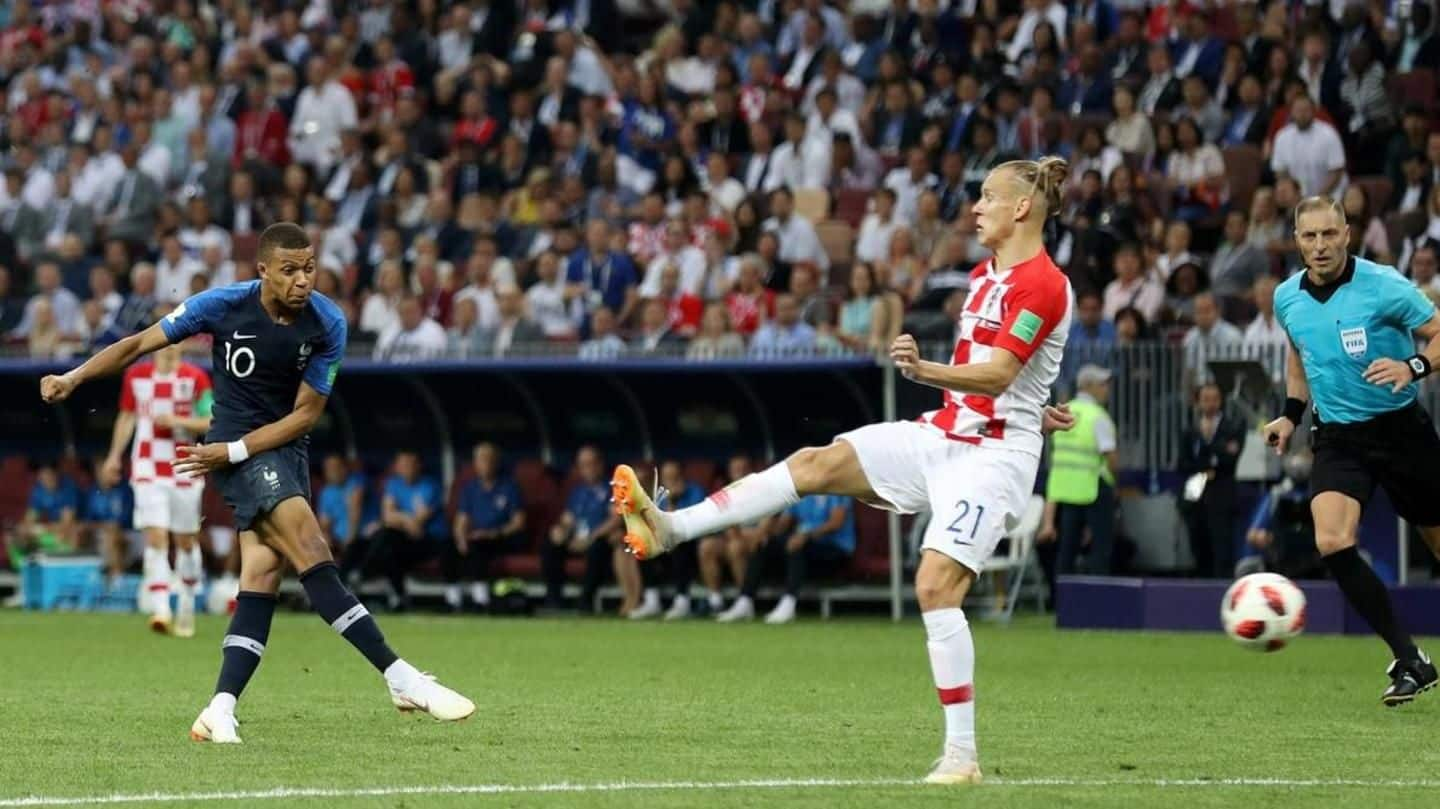 France etched their name in the history book of FIFA World Cups, as they sealed victory against Croatia to be crowned world champions. The French brigade kept the Croats at bay to win the match 4-2 at the Luzhniki Stadium in Moscow. France grew with confidence in the 2nd half and executed their game in style to win their second ever World Cup.
Griezmann, Mbappe the stars for France
If two players that went on to define the FIFA World Cup 2018 for France, they have to be Kylian Mbappe and Antoine Griezmann. Both the players netted one goal each in the finale to register 8 strikes between them in the tournament. Griezmann scored a penalty to see France go 2-1 ahead in the first half. Mbappe scored from a long range strike.
How the match folded in Moscow?
Mario Mandzukic headed the first own goal in a World Cup final as France took the lead early on. Croatia talisman Ivan Perisic showed his class once again to equalize with a supreme left-footed effort. Griezmann then scored a penalty to hand France the cushion. In the 2nd half, France scored two beautiful goals through Paul Pogba and Mbappe, before Mandzukic snatched one back.
Mbappe's slice of history
Mbappe became the 2nd youngest player in the history of the tournament to score a goal in the final at 19 years and 207 days. Brazilian legend Pele still holds the record when he scored at 17 years and 249 days in 1958 World Cup.