Chelsea sack manager Frank Lampard, Tuchel to take over
Chelsea sack manager Frank Lampard, Tuchel to take over
Jan 25, 2021, 06:43 pm
2 min read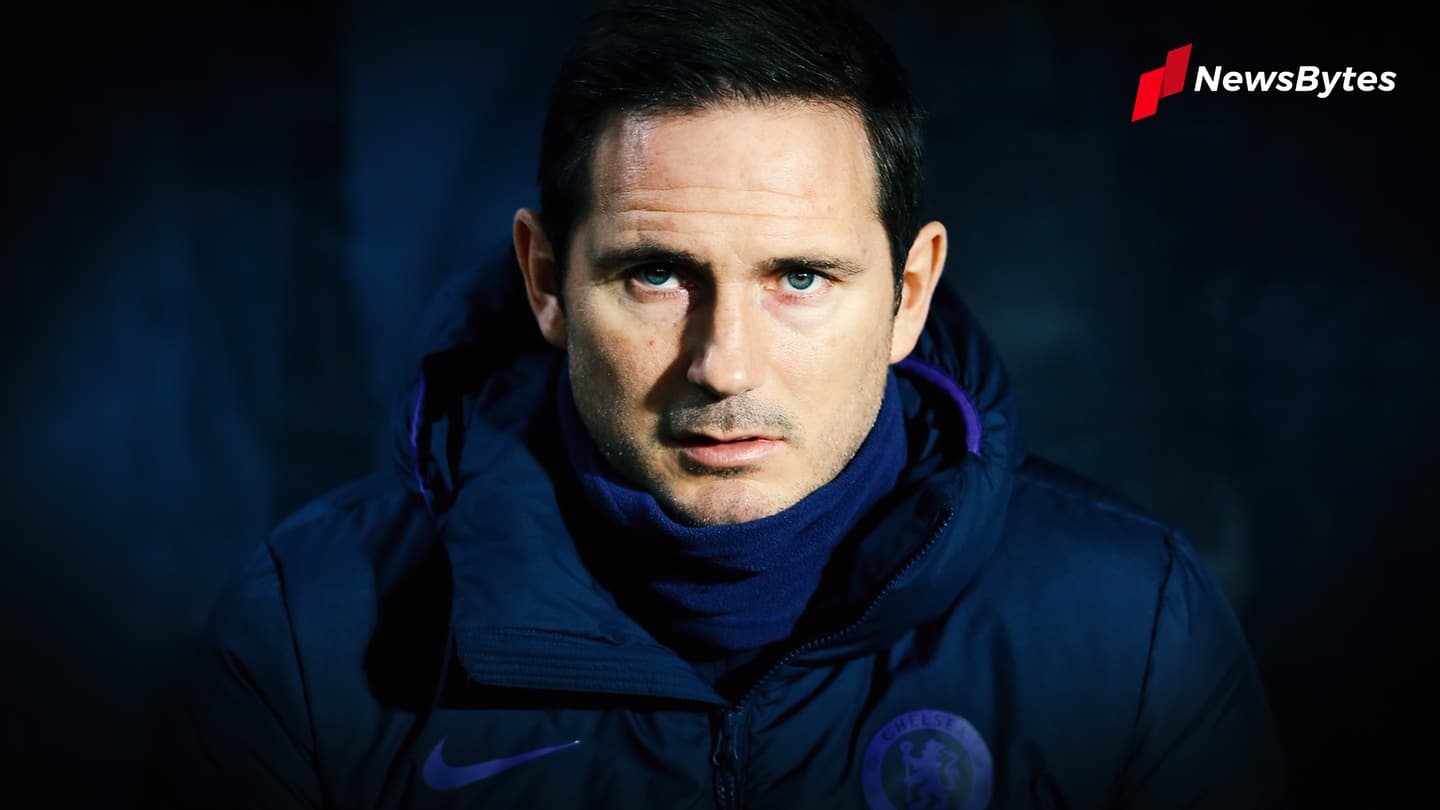 In a huge development, Chelsea legend Frank Lampard has been sacked from his role as manager. It is understood that his ouster comes following the recent defeats of Chelsea in the last eight games. Although Chelsea claimed a 3-1 win over Luton in the FA Cup, the club's Premier League form reached a new low. Ex-PSG manager Thomas Tuchel is set to replace him.
Chelsea have been stumbling quite often
It is interesting to note that Chelsea have only beaten West Ham of the top eleven clubs this season. They have the second-lowest number of points (29) at this stage of a season since Roman Abramovich bought the club in 2003. Notably, Lampard has earned 1.67 points per match in the league, which is the lowest of any manager appointed by Abramovich.
Chelsea in talks with Thomas Tuchel for replacement
It has been learned that Chelsea are in advanced talks with former PSG boss Thomas Tuchel to replace Lampard as the manager. Meanwhile, Southampton manager Ralph Hasenhuttl and RB Leipzig's Julian Nagelsmann are also being considered for the role.
It is best to change managers: Abramovich
Speaking on the exit, Chelsea owner Roman Abramovich said, "This was a very difficult decision for the club, not least because I have an excellent personal relationship with Frank and I have the utmost respect for him." "He is a man of great integrity and has the highest of work ethics. However, under current circumstances, we believe it is best to change managers."
Lampard was appointed as manager in 2019
Lampard was appointed as Chelsea's manager in 2019, leading them to a fourth-place finish. Notably, the former Chelsea midfielder spent over £200 million before the start of this season on players like Timo Werner, Hakim Ziyech, Kai Havertz, Ben Chilwell, and Mendy. However, Chelsea's form dipped after a 17-match unbeaten run. Overall, Chelsea won 44, lost 23 and drew 17 games under Lampard.
Chelsea aim for resurrection
Chelsea have lost six Premier League matches this season, having lost five of their last eight games. As per reports, the management is planning to appoint Tuchel in order to reinstate their campaign. Notably, his two-season stint with PSG ended in December 2020. He helped PSG win the Ligue 1 twice, and took the team to their first-ever UEFA Champions League final last season.