Wanted Pietersen to play despite disliking him: Graeme Swann
Wanted Pietersen to play despite disliking him: Graeme Swann
Apr 11, 2020, 11:57 am
2 min read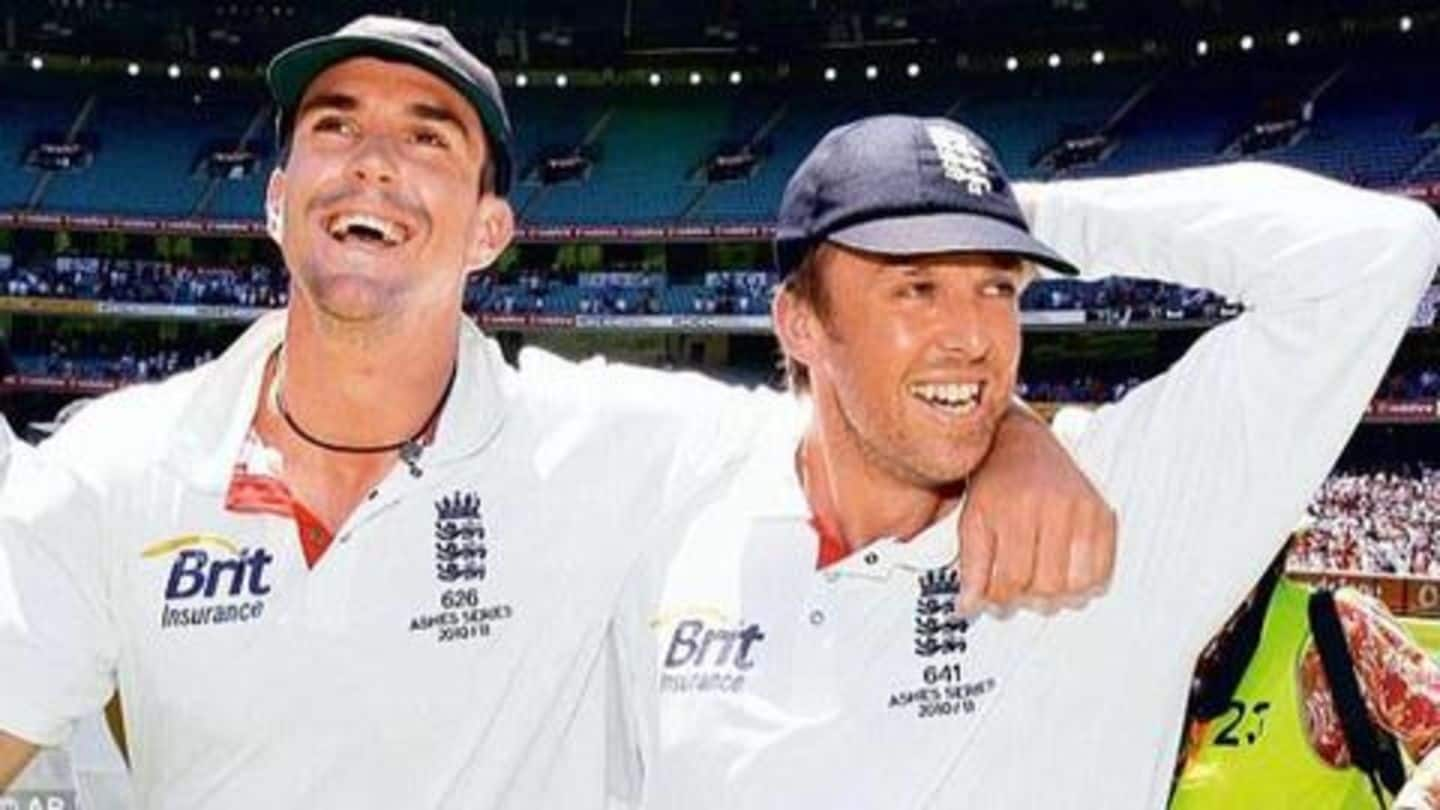 Former England spinner Graeme Swann described how he always wanted Kevin Pietersen to play for England despite their differences. According to Swann, both of them didn't like each other, but cordoned off differences when playing for the national side. The duo was part of a highly successful England side, that reached the number one Test rankings and also clinched the Ashes.
Pietersen captained England in 2008
Kevin Pietersen was one of the greatest England batsmen across formats, having scored 13,797 runs in 277 internationals at 44.07. However, the batting maestro was involved in a number of controversies during his career. He was handed captaincy in 2008, after which he led England in 12 ODIs and six Tests. However, Pietersen stepped down as captain after spat with coach Peter Moores.
'We were all in for the team', says Swann
"We are a team that got to number one in the world, and in a team there are always going to be individuals. Ninety-nine per cent of that side were all in it for the team," Swann said in a podcast.
We wanted each other in the team
According to Swann, Pietersen lacked respect for the authority and rules. "With Kevin Pietersen, we had a situation where he had been captain before and didn't much like establishment and rules," Swann said. We were actually very similar in that way, and we actually got on, but openly disliked each other. We wanted each other in the team," he added.
Pietersen targeted Strauss and Flower in the messages
Pietersen had triggered a controversy by sending provocative text messages to some of the South African players, in 2012. He criticized the then-captain Andrew Strauss and coach Andy Flower. The whole controversy flared up ahead of Strauss' 100th Test, also the last international game of his career. Pietersen was axed from the national side following England's humiliating Ashes series defeat in 2013-14.
Swann opened up on the 2012 controversy
"When you're discussing what you're going to do about these text messages, but the player is saying 'I didn't send them' and then subsequently says he did but only because South African players are my mates', that didn't help things," Swann concluded.