Looking back on Guardiola's three-year spell at Manchester City
Looking back on Guardiola's three-year spell at Manchester City
Feb 01, 2019, 10:00 pm
2 min read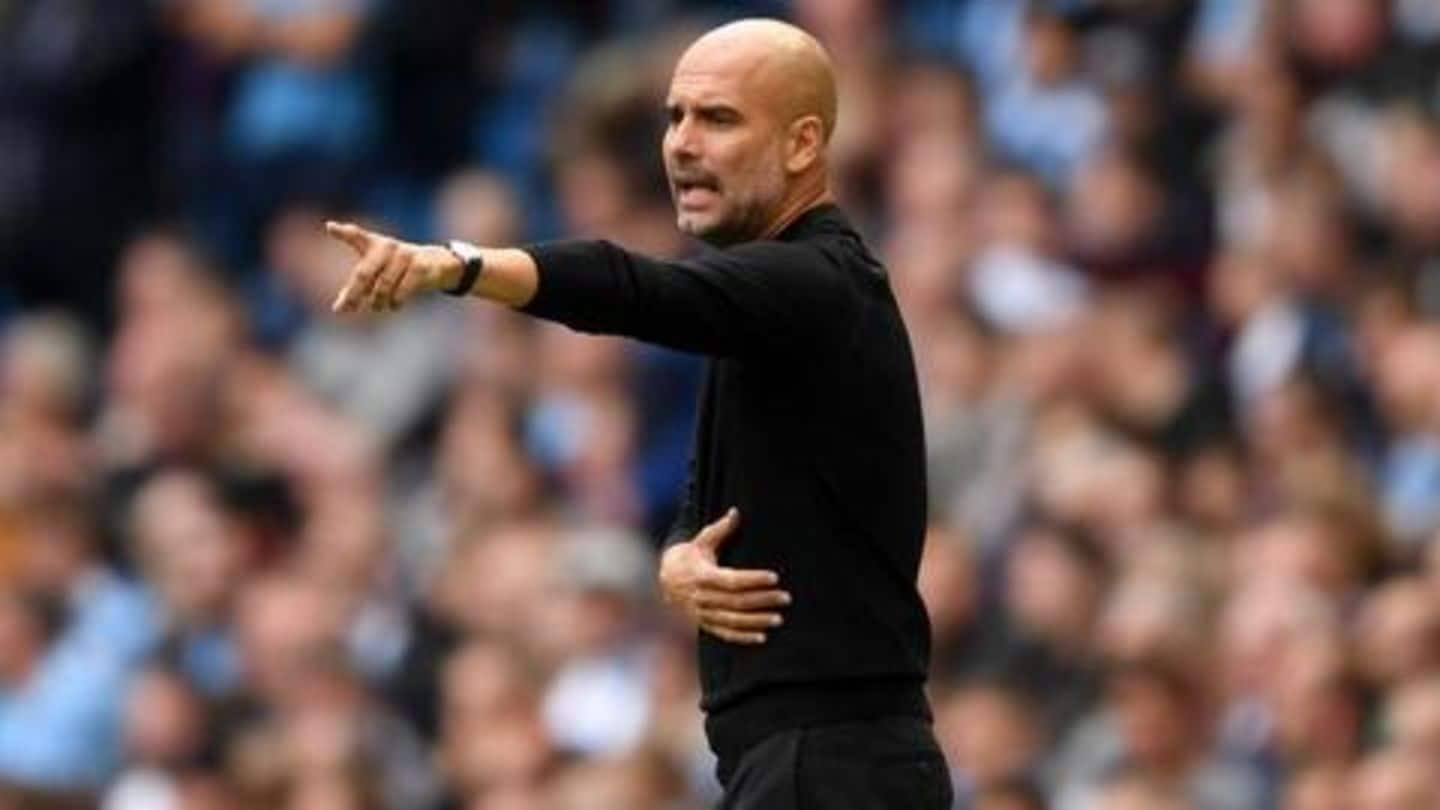 It was exactly three years ago when Manchester City announced that they had signed Pep Guardiola as their new manager. Since then, City have gone on to become the most dominant side not only in Manchester, but all over England. Guardiola brought his unique philosophy to English football, catapulting City to glory. Here we look at his career in English football so far.
How did Guardiola begin his Manchester City career?
Though Guardiola lost his first pre-season match with City, he picked up a win in his first ever Premier League match, winning 2-1 against Sunderland. He even managed to win his first Manchester derby in his first year in charge. However, Monaco eliminated City from the Champions League, and City finished the season without any trophy. This was the first time Guardiola finished a season trophy-less.
Guardiola made City the most dominant side in 2017-18
In 2017-18, Guardiola was able to infuse his philosophy into the Manchester City players and transformed the team into an unstoppable force. They ended up winning the Premier League trophy with the highest points in history, 100, and also managed to score 106 goals in the tournament. Guardiola's success came after he fixed defensive problems, and bought players who suited his style.
How has Guardiola influenced English football?
What Guardiola has done with Manchester City is very reminiscent of his basic footballing philosophy. He himself had once said that the idea is to crowd one side of the field so that the other side remains weak for the opponents defensively. A quick switch of play then opens up the opposition's defenses. Possession-based football was also introduced to England by Guardiola.
It might be hard to retain the Premier League trophy
Manchester City started this season brilliantly, and it seemed like they would win the league this term as well. However, they have faltered a bit after losing some matches, and have also been troubled by injury woes. Be that as it may, Guardiola's huge influence on the Premier League cannot be overstated, and the stiff competition this season owes a lot to him.