New cricket rule changes to be implemented from 28 September
New cricket rule changes to be implemented from 28 September
Sep 26, 2017, 04:18 pm
2 min read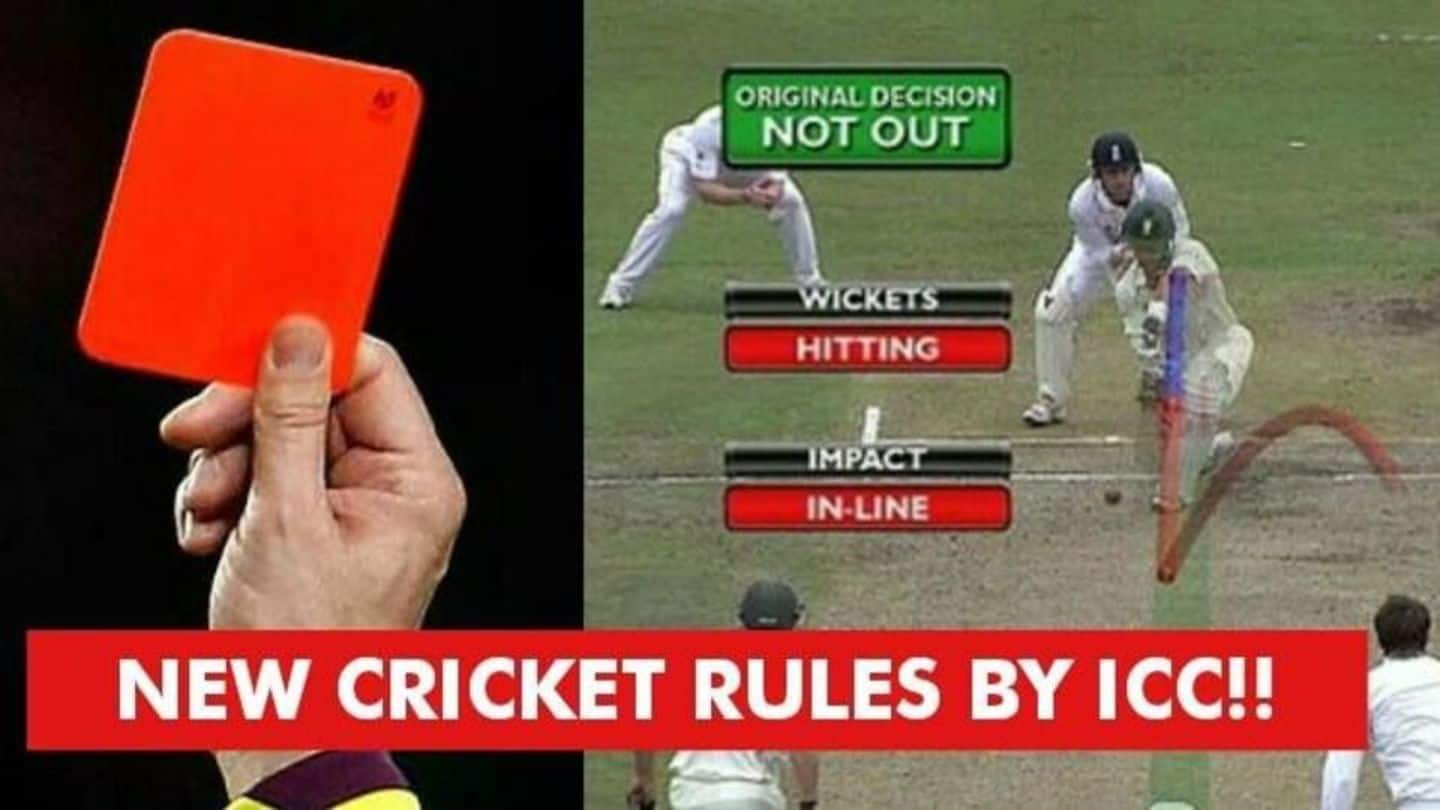 ICC has confirmed that several changes in cricket rules will be effective in all the series which begin on or after 28 September. The new playing conditions range from bat size restriction to player send-offs to Decision Review System changes. South Africa vs Bangladesh and Pakistan vs Sri Lanka Test series set to begin on 28th Sep will be the first to enforce them.
Restriction on bat dimensions
Modern cricket, known for its bias towards batsmen, will now include a rule that restricts bat dimensions, to bring a fair balance between bat and ball. While length and width of the bat will remain unaffected, the new rule will restrict the thickness of edges to 40 mm and overall depth to 67 mm. Umpires can check a bat's legality using a bat gauge.
Football style send-offs for misbehaving cricketers
Players can now be sent off field for the rest of the match for Level 4 offences like, "threatening to assault an umpire, making inappropriate and deliberate physical contact with an umpire, physically assaulting a player or any other person, and committing any other act of violence on field." Level 1-3 offences will continue to be dealt with, as per ICC Code of Conduct.
No loss of review in case of Umpire's call
In case where a batsman is called out for LBW, and the review results in an "umpire's call", the umpire will stand by the original call, just like before, but the batting team will retain its allocated review, unlike before. While DRS will also be allowed to be used in T20Is, there won't be any more top-up review after every 80 overs in Test innings.
"For boundary catches, airborne fielders making their contact with the ball will need to have taken off from within the boundary, otherwise the boundary will be scored."
No more tricky run-out situation
As per the revised rule, "if a batter, running or dicing towards the crease with forward momentum, grounds his/her bat behind the popping crease but subsequently loses contact with the ground at the time of wickets being out down, the batsman will not be run out." The same applies to a batter trying to regain his/her ground to avoid being stumped.
Balls bouncing off the helmet
A batsman can now be out caught, stumped or run out even after the ball bounces off the helmet worn by a fielder or wicket-keeper.