Five lesser known WWE records
Five lesser known WWE records
Oct 26, 2018, 03:25 pm
2 min read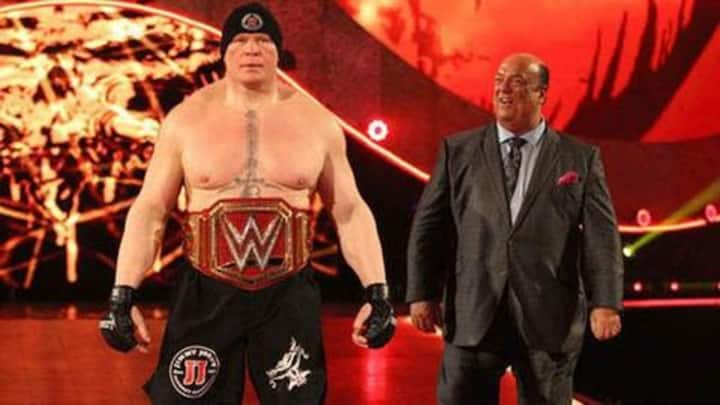 It is said that records are meant to be broken, as that is how new epics are penned and heroes emerge. WWE superstars have been featured in The Guinness Book of World Records for the youngest WWE Champion (Brock Lesnar), most Royal Rumble wins (Stone Cold) and most Women's Championship wins (Trish Stratus). However, here we present to you five lesser known WWE records.
Most win percentage in wrestling history
Asuka takes the credit for the highest win percentage in all of pro-wrestling combined, with 89.21% wins. She is followed by the legendary Ultimate Warrior, who has won 88.46% of all the matches. However, if we consider only the WWE, El Torito, the midget wrestler, takes the cake with 91.78% wins in the 73 matches he participated in.
Most SummerSlam and Survivor series matches ever in WWE history
The Undertaker, who has been an integral part of WWE since he debuted in 1990, leads in terms of the highest appearances in the history of SummerSlam. He has appeared in 16 matches in the pay-per-view, winning ten, losing five, and one ending in a no-contest. He also leads in terms of the highest Survivor Series appearances (18) with 13 wins and 5 losses.
Wrestlers with the highest Hall of Fame entries
Terry Funk leads the race in terms of the most Hall of Fame entries,. He has been inducted into six different HoFs with inductions from WWE, WCW, Wrestling Observer Newsletter, Hardcore Hall of Fame, NWA Hall of Fame, and the Professional wrestling Hall of Fame. Antonio Inoki, Dusty Rhodes, Gordon Solie, Harley Race, Ric Flair, and Lou Thesz have been inducted five times each.
The longest match in WWE history took place between the legendary Bruno Sammartino and Waldo Von Erich on August 22, 1964. The match, which ended in a draw, lasted for 81 minutes and the World Heavyweight title was on the line. The longest match in pro-wrestling history took place between Antonio Inoki and Masa Saito in the New Japan Pro-wrestling and lasted 125 minutes.
Highest claimed pay-per-view attendance ever
WrestleMania 32 is the highest-attended show in WWE history, which saw an unbelievable 101,763 fans turn up at the AT&T Stadium to witness the Showcase of the Immortals. WrestleMania 3 comes second with 93,173 in attendance to witness the epic battle between Hulk Hogan and Andre the Giant. In pro-wrestling history, the WCW/NJPW crossover, Collision in Korea (1995) is the highest, with 190,000 attendees.