Ranking the greatest Olympians of all-time
Ranking the greatest Olympians of all-time
Oct 12, 2019, 08:05 pm
3 min read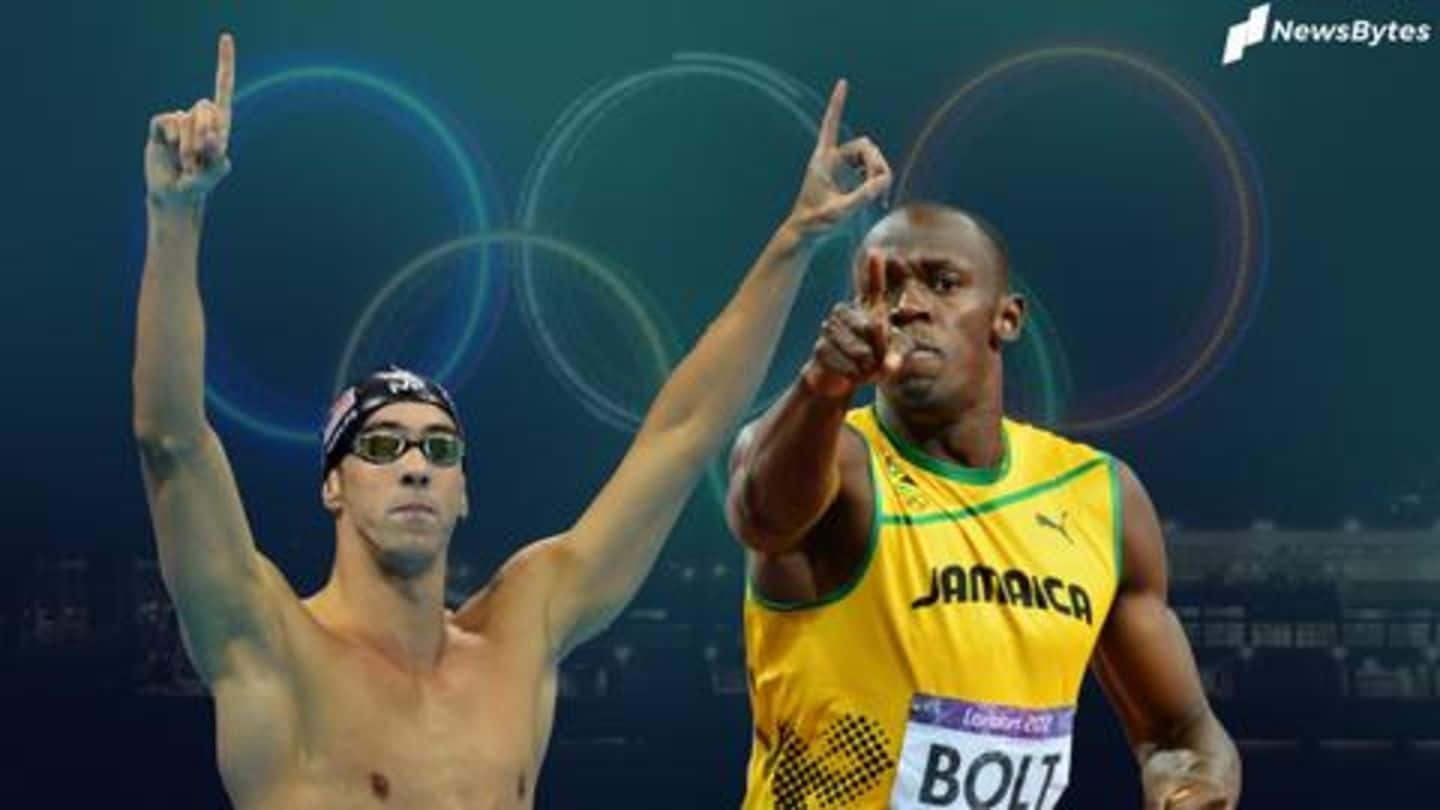 The Olympics is the greatest sporting event in the world and the athletes participating in it are treated with great honor, especially the ones who go on to become medallists. Few of the athletes are so good that they go on to win multiple Olympic medals, on multiple occasions, across different categories. On the same note, we rank the greatest Olympians of all-time.
When it comes to the most sound performer, besides winning the most Olympic medals, Michael Phelps is the only name that comes to one's mind. Having won 23 gold medals (overall 28) in four Olympics, US swimmer Michael Phelps is the Golden Man. No other active athlete is even close to toppling him and would go down in history books as the greatest Olympian.
A thunderbolt Olympian from Jamaica
The next big name among the greatest Olympian has to be the sensational Jamaican sprinter, Usain Bolt. Nicknamed 'Lightning Bolt', he is called that for a very good reason, as no other sprinter holds the most medals as him. He also holds the record for having won triple consecutive Olympic gold medals in different races, along with eight Olympic golds. Truly, a phenomenal athlete.
Soviet Union's dream girl in gymnastics
When it comes to gymnastics in the Olympics, it could only be defined by the name of Larisa Latynina from the Soviet Union. She was phenomenal in artistic gymnastics and managed to win 18 medals in the event. Her nine gold medals to date remains a record in the sport for the event. The record is likely to stay unbroken.
The greatest Olympian canoeist from Sweden
Canoeing is one of the most enduring forms of water sport. However, Sweden's Gert Fredriksson made a great name for himself in the sport, having won six Olympic gold medals across four editions, while he had won eight Olympic medals. He was the most successful canoeist among males and to date remains the most successful Swedish athlete in the event. Deservedly, a great Olympian.
UK's historic rower deserves to be in the list
Water sports are indeed one of the most enduring forms of sports. On the same note, another such athlete, who redefined water sport, especially rowing, was UK's Sir Steve Redgrave. He managed to win five consecutive golds in the event across five editions and remains the only man to do so in five editions. With a total of six Olympic medals, he's UK's greatest.
Special mention: Jesse Owens began a revolution for black athletes
Although he was a one-season wonder, Jesse Owens was a breakthrough for black athletes in the Olympics. He won four golds during the 1936 edition in Berlin, in 100 m, 200 m, 4×100 m relay, and long jump. However, what was intriguing that despite controversies surrounding black and jews, Owens took them in his stride and overshadowed the attempted 'Aryan Supremacy' by Adolf Hitler.