Key takeaways from India's loss against New Zealand
Key takeaways from India's loss against New Zealand
May 25, 2019, 11:33 pm
2 min read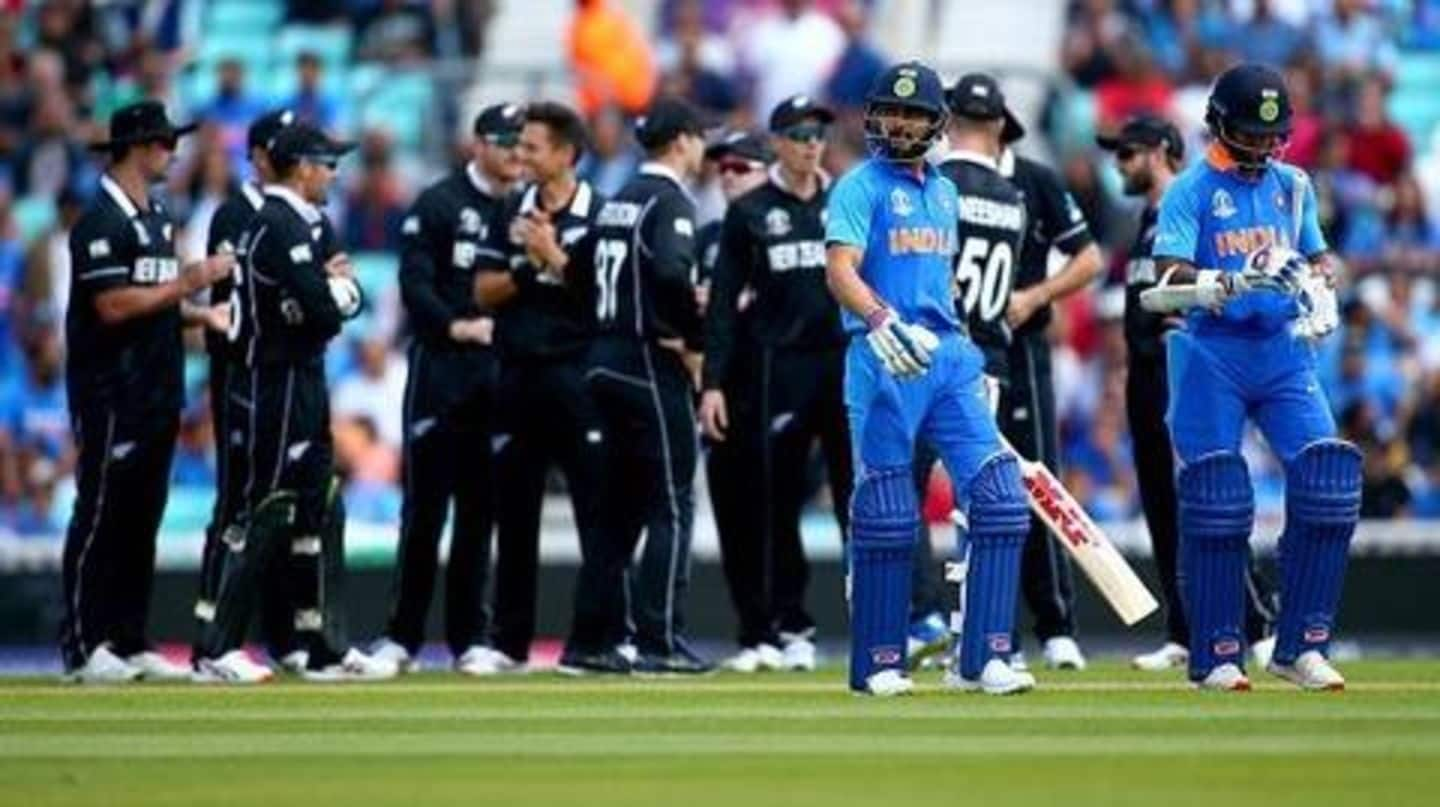 The Indian cricket team suffered a heavy defeat against New Zealand in the ICC World Cup 2019 warm-up encounter on Saturday. India were no match to their opponents, who thrashed Virat Kohli and Co. convincingly. India set a paltry target of 180, as the Kiwis chased it down with 77 balls to spare. Here are the key takeaways from India's loss.
Swing bothers India once again
Earlier this year, Trent Boult and Co. blew India away in the fourth ODI at home with some hostile swing bowling. Months later, India have once again tasted the same medicine against the same quality attack. The batsmen failed to negotiate the swing as the ball talked both ways. The side never managed to recover from there on.
Indian spinners extract no help at the Oval
Indian spinners were used by the skipper and judging by the look of the pitch at the Oval, there was not much help for them. The ball hardly spun and there wasn't much on offer. Both wrist-spinners Yuzvendra Chahal and Kuldeep Yadav failed to get much purchase and looked flat. Going forward in the tourney, India need to think about their usage of spinners.
New Zealand have a good day out at the Oval
New Zealand's openers faltered yet again and this has been a long-term issue. This is something they need to settle soon. The solidity of Kane Williamson and Ross Taylor helped the side win the match. In the World Cup, the role of these two players will determine their batting. The Kiwi bowlers performed well to extract the maximum from the conditions.
How did the match pan out?
India lost wickets from the beginning and that hurt them. Kiwi bowlers were all over India. Ravindra Jadeja (54) and Hardik Pandya (30) helped India to get past 170. In reply, Kiwis lost both their openers early on. Kohli did not utilize the pacers much in order to protect them. Taylor (71) and Williamson (67) shined with the bat to win the match.