Happy birthday Cheteshwar Pujara: Here's a look at his achievements
Happy birthday Cheteshwar Pujara: Here's a look at his achievements
Edited by
Sumedh Chaudhry
Jan 25, 2019, 02:04 pm
3 min read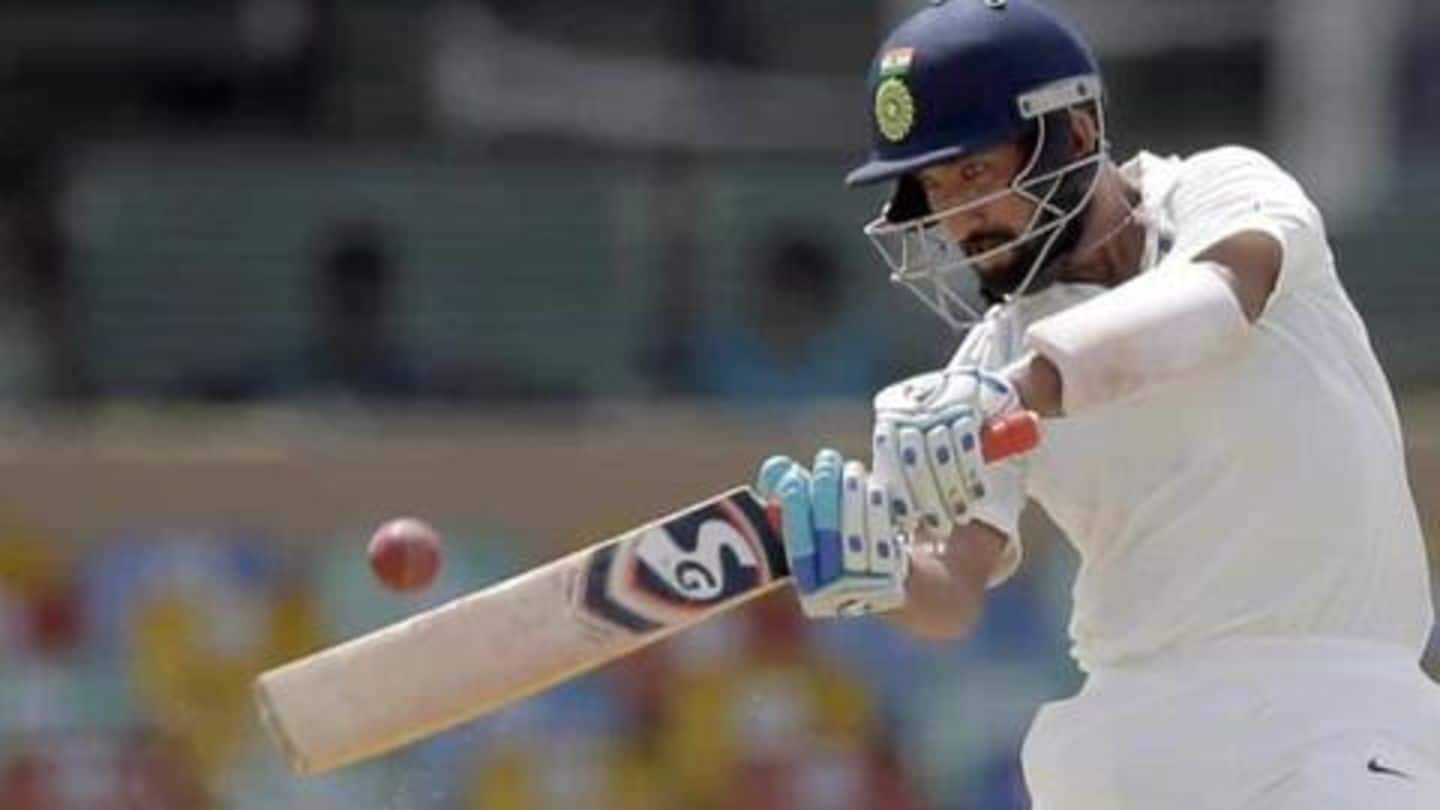 Team India Test specialist, Cheteshwar Pujara has become one of the most lethal batsmen in the red-ball cricket. The second 'Wall' of India turned 31 today. A dependable batsman in the longest format, Pujara is one of the most technically sound players. Over the years, the right-handed batsman has created a name for himself. On Pujara's birthday, we look at his achievements.
Pujara has an excellent record in Test cricket
Pujara has played 68 Tests after making his debut in 2010. He has a total of 5,426 runs at a splendid average of 51.18. Pujara knows the art of grinding it out. His tally of 18 hundreds and 20 fifties shows his stellar conversion rate, when he sets himself at the crease. He has three double centuries with a top score of 206*.
Pujara has improved his performance away from home
The classical batsman was, at times, criticized for his performances away from home. His records at home are more phenomenal. But he has fought his way back to become India's best batsman, apart from Virat Kohli, outside Asia. Since 2018, he has amassed four centuries, away from home. He also slammed three half-centuries overseas, during this period. Pujara scored 521 runs in Australia recently.
A look at Pujara's show outside India
Pujara has five career centuries in SENA countries. In 32 Test matches outside India, he has amassed 2,209 runs at an average of 40.90. He has hit eight hundreds as well. His top score is 193 that came recently against Australia at the SCG.
Pujara is following the footsteps of Rahul Dravid
Pujara, who is often called the true successor of Rahul Dravid, has done an amazing job to follow the footsteps of the legend. Pujara and Dravid achieved the 5,000-run mark in Tests in 108 innings. Both reached the 3,000-run feat in 67 innings. Interestingly, these two batsmen scored 4,000 Test runs in 84 innings.
Is ChePu India's second 'Wall'?
Pujara's Test match craft shows his value
Pujara's grit is what makes him a special talent. The 31-year-old has the distinction of facing 500-plus deliveries in a single Test innings. He is the only Indian player to do so. Pujara recently spent 1,868 minutes at the crease against Australia in the four-match Test series. It is the third most by an Indian batsman in a Test series.
Pujara shattered this record in Australia
The 31-year-old Pujara went on to face the most number of deliveries (1,245) by a visiting batsman in Test cricket in a series in Australia (four or fewer Tests). The previous record was held by the legendary Rahul Dravid (1,203 balls) in 2003/04. Pujara also joined Dravid and Virat Kohli to slam more than 500 runs in a Test series in Australia.
One of Pujara's famous knock
Pujara has shown that traditional batting is still alive
Pujara has, time and again, shown that traditional batting still has a place in modern day cricket. In an era where T20 cricket has impacted a batsman's approach in Tests, Pujara's technique stands out. His performance in Australia helped him etch his name along with some of the greatest Test players of the game. Pujara's style of play is inspirational for youngsters.