All the Test matches India should have won, but didn't
All the Test matches India should have won, but didn't
Sep 07, 2018, 01:40 pm
3 min read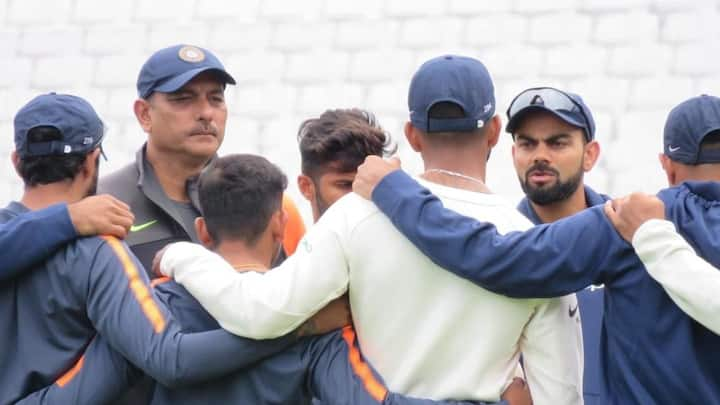 Without any doubt, Kohli-led India are one of the best Test sides, we have ever produced, yet they lost the England series 1-3. The reason is simple: they collapsed and lost winnable matches. The first Test at Edgbaston saw India lose by a whisker and then at Southampton they, once again, lost a winnable Test. Unfortunately, this isn't a new thread in India's agony.
India's collapse in SENA countries a worrying tale
India's performances in SENA countries along with Zimbabwe, over the years, saw them lose from situations where they almost had the match under their belt. The touring Indian teams have always collapsed during pivotal situations to surrender momentum. And it has prevented India from securing consistent away wins. Twitter user Manish has listed the matches India should have won. We take a look here.
NZvIND, 1998- Azharuddin's side lose by 5 wickets
Against New Zealand at Wellington in 1998, India didn't have the ideal start, but gained authority in their second innings. Sachin Tendulkar smashed a ton (113) to help the side post a target of 215. They had the Kiwis on the mat at 74/5, before momentum was lost when Craig McMillan and Chris Cairns batted their way to help NZ win by 5 wickets.
ZIMvIND, 2001 - Ganguly's side unable to clinch a thriller
Under Ganguly's leadership, India improved their overseas record. However, in an eventful tour of Zimbabwe in 2001, the hosts took a lead of 78 after bundling India for 237. India posted 234 in the 2nd innings to set a target of 157. Srinath and Nehra were in top form as Zimbabwe were reduced to 119/5. In this tense affair, however, Zimbabwe came out strong.
AUSvIND, 2003: Sehwag's 195 on a single day not enough
India were 278/1 at one stage after getting off to a flier where Virender Sehwag was unstoppable. From there on, despite Sehwag's knock of 195 on Day 1 itself, India collapsed to be bowled out for 366. India lost 9 wickets for 88 runs. The Aussies responded with 557, with Ricky Ponting scoring a double ton. India lost the plot in the first innings.
When India's on-field show allowed Aussies to win in 2011
India reduced Australia to 6/214 at the MCG in the 1st Test in 2011. But the tail bamboozled them from there on. India batted to keep themselves in the game, but the bowling fell flat yet again. Australia were reeling at 27/4, before India surrendered the impetus and the Aussies struck with both bat and ball to win the match by 122 runs.
The defeats in South Africa were telling
India scored 334 in the first innings in the 2nd Test against South Africa at Centurion in 2013. Ravindra Jadeja and Mohammed Shami struck in quick succession to reduce South Africa to 113/3. But the moment dissipated quickly as Graeme Smith's side posted 500 and then walked over India. In 2018, Kohli's side failed to capitalize on the field despite staying in the game.
The worst of it all: NZvIND - 2014
How could India fail to win this Test? After bowling out New Zealand for 192, India were superb with the bat and gained a 246-run lead. Ideally, India should have won this match by an innings as the Kiwis were 94/5 in the second innings. However, Brendon McCullum's 302 then guided the Kiwis to 680/8. All India could do is draw.