Indian footballers head to USA for NFL training
Indian footballers head to USA for NFL training
Written by
Rishikesh Malkhede
Feb 13, 2017, 04:25 pm
2 min read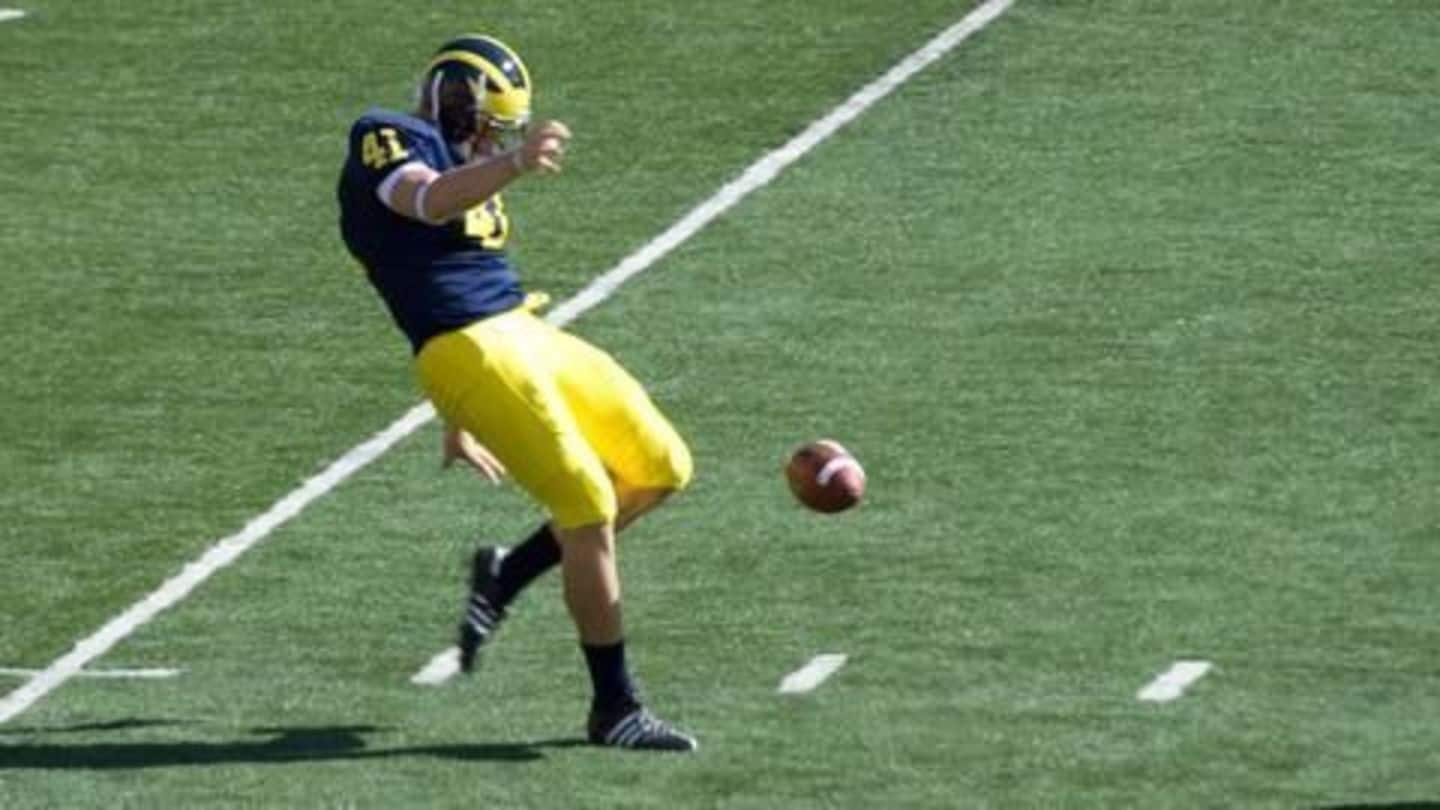 After a month long talent hunt program 'Million Dollar Kick', three Indian footballers were selected for a National Football League training camp in the USA. Goan footballer Raju Vasudev Haldankar, Dylan D'Costa and Gnanendrasinh Jhala will fly to USA for a three-month training. They also received a prize of $5,000 and will train in the USA as 'kickers.'
National Football League (NFL) is a professional league for the American Football played in the United States of America. The league was founded in 1920 and has been played every year since then. With 32 teams, it is the world's biggest professional league for American football. Super Bowl, league's final game is one of the most watched television shows in the US.
'Million Dollar Kick' for Indian footballers
In a bid to bring the National Football League to India, a national level talent hunt program, 'Million Dollar Kick', was launched by Sports Mantra, one of the biggest sports management company in the country. The short-listed individuals will be awarded with $100,000 and will also get a chance for a three-month training program under world class coaches in the USA.
MDK to take place in six different cities
The trials for the Million Dollar Kick took place in Delhi, Goa, Kolkata, Ahmedabad, Shillong, Dehradun, Lucknow and Mumbai. After the trials, the finals were held in the capital from where the players were short-listed for the training in the US.
Apart from the event winner and two runner-ups, wild card at Goa try-outs Elton Godinho, winner of Lucknow try-outs Mukesh Singh and Lucknow goalkeeper Arshad Khan were also selected by the management as 'potential stars' for the training program.