How many of these US Open facts do you know?
How many of these US Open facts do you know?
Aug 27, 2017, 06:15 am
2 min read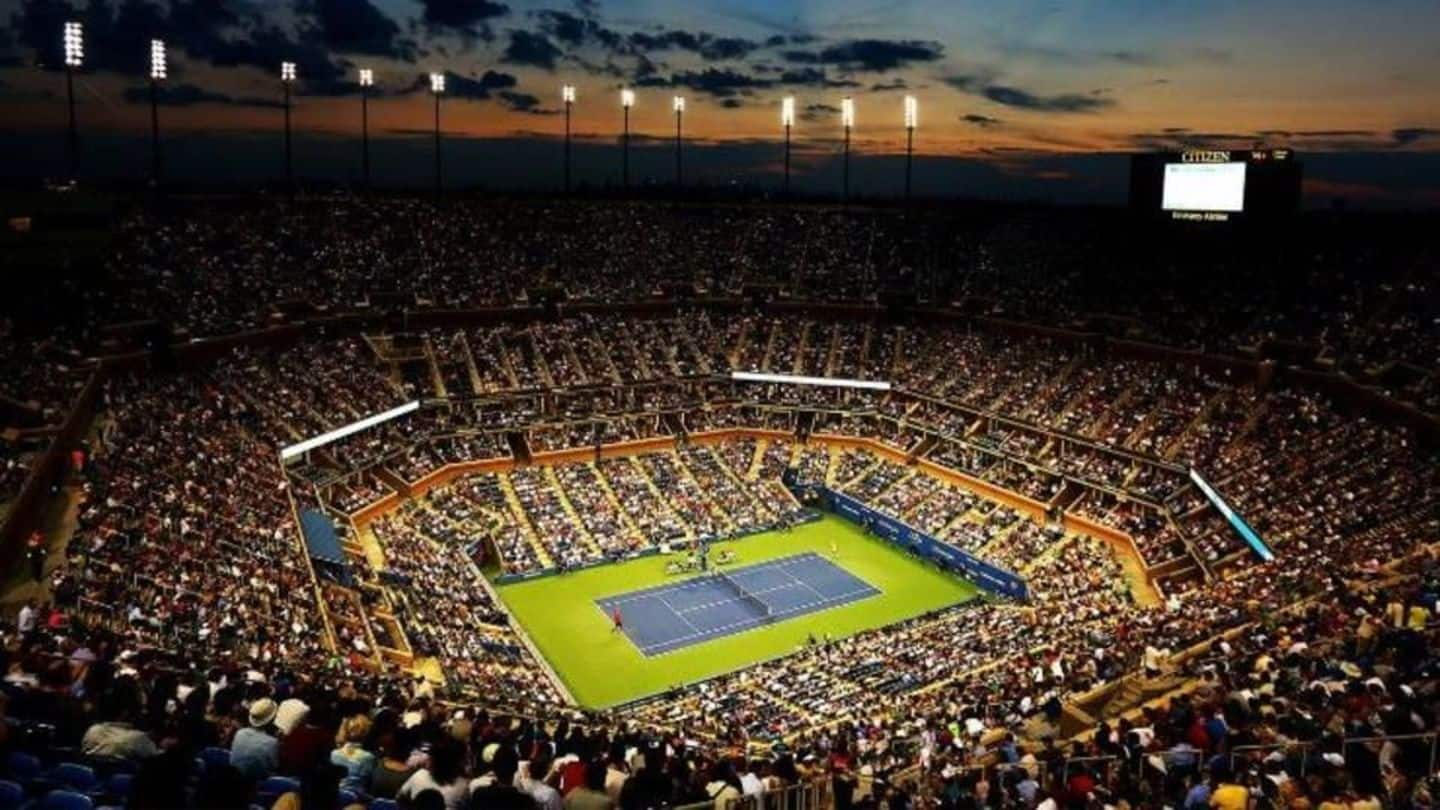 The 2017 US Open is upon us with the season's final major set to kick off on 28th Aug at the Flushing Meadows, New York. With a prize money of USD 50.4 million, the 2017 edition of the tournament has the richest prize purse in tennis history. As the two-week tennis extravaganza begins, let's look at some little known facts about this Grand Slam.
Most singles titles at the US Open
In the Open era, Serena Williams and Chris Evert share the record for most singles titles at US Open (6). Jimmy Connors, Pete Sampras, and Roger Federer jointly hold the most men's singles trophy (5).
The only major to be played on all three surfaces
US Open is the only grand slam which has been played on all three surfaces: grass (1881-1974), clay (1975-1977), and hard court (1978-to date). Jimmy Connors is the only player to have the distinction of winning the US Open on all the three surfaces. Further, Chris Evert is the only woman to win this grand slam on two surfaces, clay and hard court.
Open to professionals after 1968
US Open allowed the participation of professionals only from 1968, which marks the beginning of "Open Era".
First grand slam to introduce equal pay for both genders
In 1973, US Open became the first of four slams to pay equal prize money to both men and women winners. The change was brought in after Billie Jean King, the defending champion, refused to compete if the pay wasn't equal. That year the men's and women's singles champions John Newcombe and Margaret Court, respectively, took home the prize money of $25,000 each.
Played more number of times than Wimbledon
Despite having begun four years later than the Wimbledon, US Open has been held more number of times, because of Britain's direct involvement in both the World Wars.
The innovator of the grand slams
US Open has always been ahead of other majors in terms of innovation. It was and has been the only grand slam to deploy a deciding set tie break while the others continue to play the decider till a 2-game margin is reached. US Open was the first to have night matches in 1975 and the first to introduce hawk-eye instant replay, in 2006.
America's premier jeweler Tiffany & Co. is the official US Open trophy maker since 1987.