Nasser Hussain wants this 'special cricketer' in England squad
Nasser Hussain wants this 'special cricketer' in England squad
Feb 20, 2019, 09:05 pm
3 min read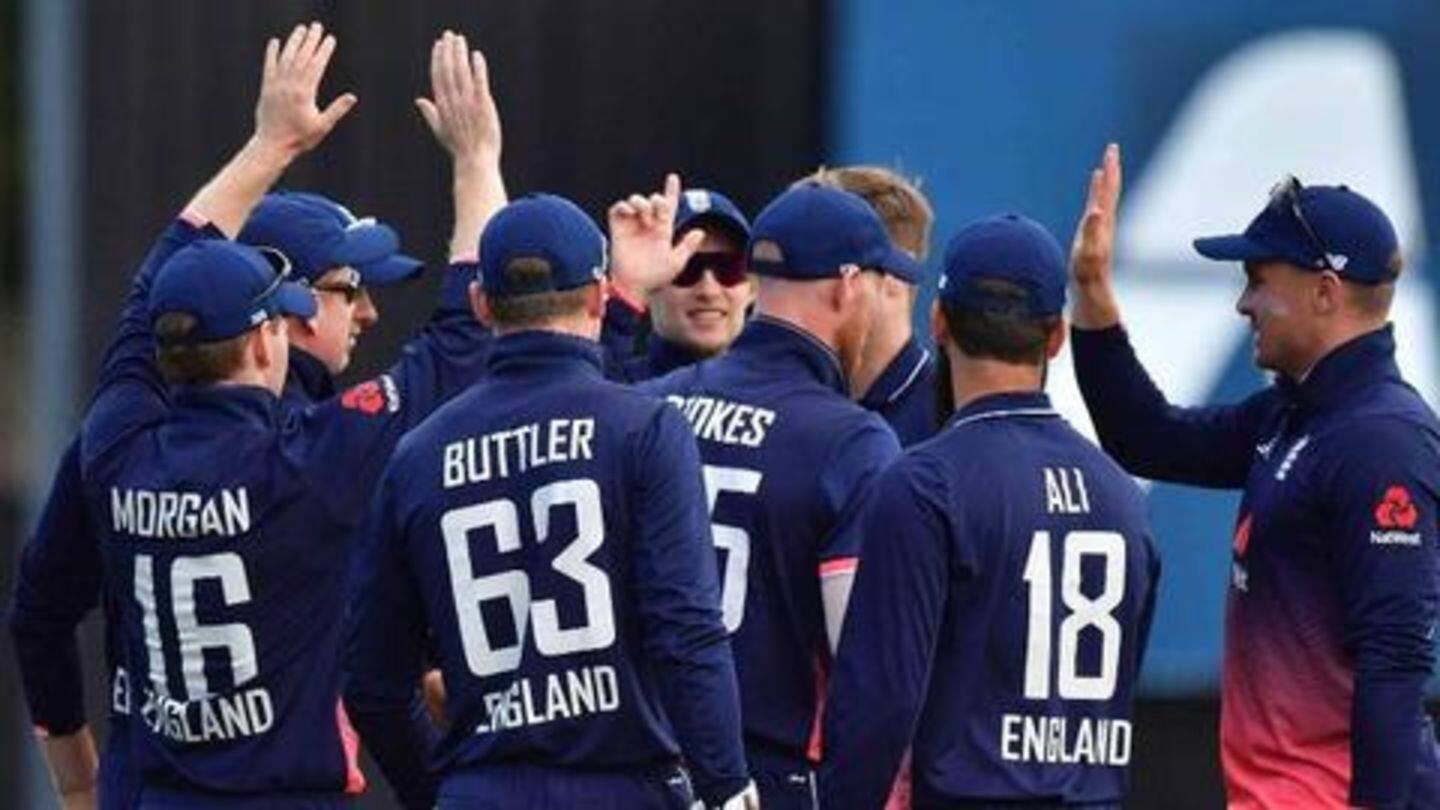 We all know what Jofra Archer is capable of. The talented Archer showed his promise while playing for Rajasthan Royals in the Indian Premier League 2018. With the ICC World Cup 2019 set to start from May 30 onwards, former England skipper Nasser Hussain wants the management to include the Sussex all-rounder. Notably, Archer will be eligible to play for England from March.
There is a special cricketer out there: Hussain
Notably, the Barbados born player has been playing for Sussex since 2015 and holds a British passport through his English father. "I don't like last-minute changes, but there is a special cricketer out there in Jofra Archer. If you've got an opportunity to improve your squad before a World Cup you must take it," said Hussain to the BBC.
Eligibility criteria for players sees Archer in contention
Earlier, the England and Wales Cricket Board had tweaked the eligibility criteria for players. The new rule suggests that some cricketers, who are currently classified as overseas players, are eligible to play for England once they have lived there for three years. The previous eligibility rule for players to represent England was minimum seven-year residence in England/Wales.
When will Archer come into the reckoning?
At the moment, England are set to play five ODIs against the West Indies, prior to a three-match T20Is against the same side. Archer is not eligible to represent England at the moment, but could be set for selection in May, before the World Cup begins later that month. England are supposed to play six ODIs that month before the mega event.
Archer will be seen in IPL 2019 next
Archer's county club Sussex said in November 2018 that the player would qualify to represent England at some point in March 2019. The exact date of his qualification would also depend on the time he spends out of the UK during the rest of 2018-19 season. Archer is set to be seen in the IPL 2019 season starting next month.
Archer has impressive records across formats
Archer is yet to represent a nation at the highest level. The all-rounder has played 28 first-class matches and picked up a total of 131 wickets. He has also scored 1,003 runs. Archer has 21 wickets from 14 List A matches. He is a celebrated T20 player and has 105 wickets from 81 matches. He debuted for RR in IPL11, and took 15 wickets.
Archer could be a valuable addition: Our take
Apart from India, England go into the World Cup as the favorites to win the trophy. Under Eoin Morgan, England have a well rounded side. If he keeps performing, Archer could serve as the X factor for England in the World Cup.