WWE: Jon Moxley feels Triple H should run the company
WWE: Jon Moxley feels Triple H should run the company
Jun 02, 2019, 01:19 pm
3 min read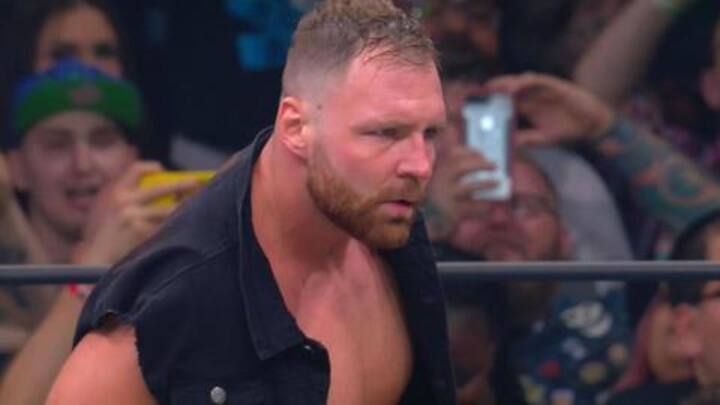 Jon Moxley aka Dean Ambrose has been in the news ever since he made a shocking move to AEW from WWE, a couple of months ago. While he is planning to continue with AEW, Moxley stated the problems which WWE is facing. These issues forced him to leave the company. Notably, he also thinks Triple H, instead of Vince McMahon, should run the promotion.
Moxley takes shot at WWE's creative team, including Vince McMahon
Moxley said that while he had creative differences with the WWE, leading him to move out of the company, he also said Vince McMahon is ruining the company. "There are like ten layers you have to go through to get anything approved. Everything comes down to Vince, and what he wants. Some people are scared, like producers and stuff," recollected Moxley.
Moxley was tired of waiting for answers from Vince
"My problem was waiting for answers. I would be asking 'What are we doing?' People would say 'We are waiting on Vince.' Well, let me go to Vince and hear it from the horse's mouth," Moxley voiced.
Moxley claims Vince liked him till the end
Moxley also claimed that he had a good rapport with Vince, even towards the end, as the boss had always liked his ideas. "He has over the years like a lot of my ideas. Towards the end, especially in the last few months, I felt I was one of Vince's guys," he said about his relationship with Vince.
Vince is the problem: Moxley
"It's a shame, I'm not trying to tear him (Vince) down, I'm trying to help. I'm telling you, that's the problem and It's a shame. Because there is so much talent, there has never been so much talent, the pool is so talented," Moxley concluded.
Moxley believes Vince should allow Triple H to run things
Talking further about this issue, Moxley clarified that the reason why people love NXT more than the main roster is because Vince is not in charge. He also feels that Vince is holding the company back, and it is about time Vince stops calling the shots and allows Triple H to take the charge, at least for a month.
Moxley feels WWE would be different under Hunter
Moxley politely mentioned that Hunter is the right guy to succeed Vince as he is 'very cerebral and not super collaborative'. He also referred that Hunter have better creative options than Vince, while he would also allow wrestlers more freedom to perform, which is clearly missing under Vince. "He watches television and he is the closest thing to Vince that we have," Moxley concluded.
Hunter the right guy to take over reins form Vince
Moxley describes Vince as the biggest problem in WWE, and the author couldn't agree more with him. The author also supports his claim that Hunter is the right guy to succeed Vince. Being a guy from the Attitude Era, Hunter knows what's best for the fans and what they want. However, it has to happen soon, before it's too late and AEW takes over.