This is the secret behind Kedar Jadhav's wicket-taking art
Published on
Sep 20, 2018, 12:18 pm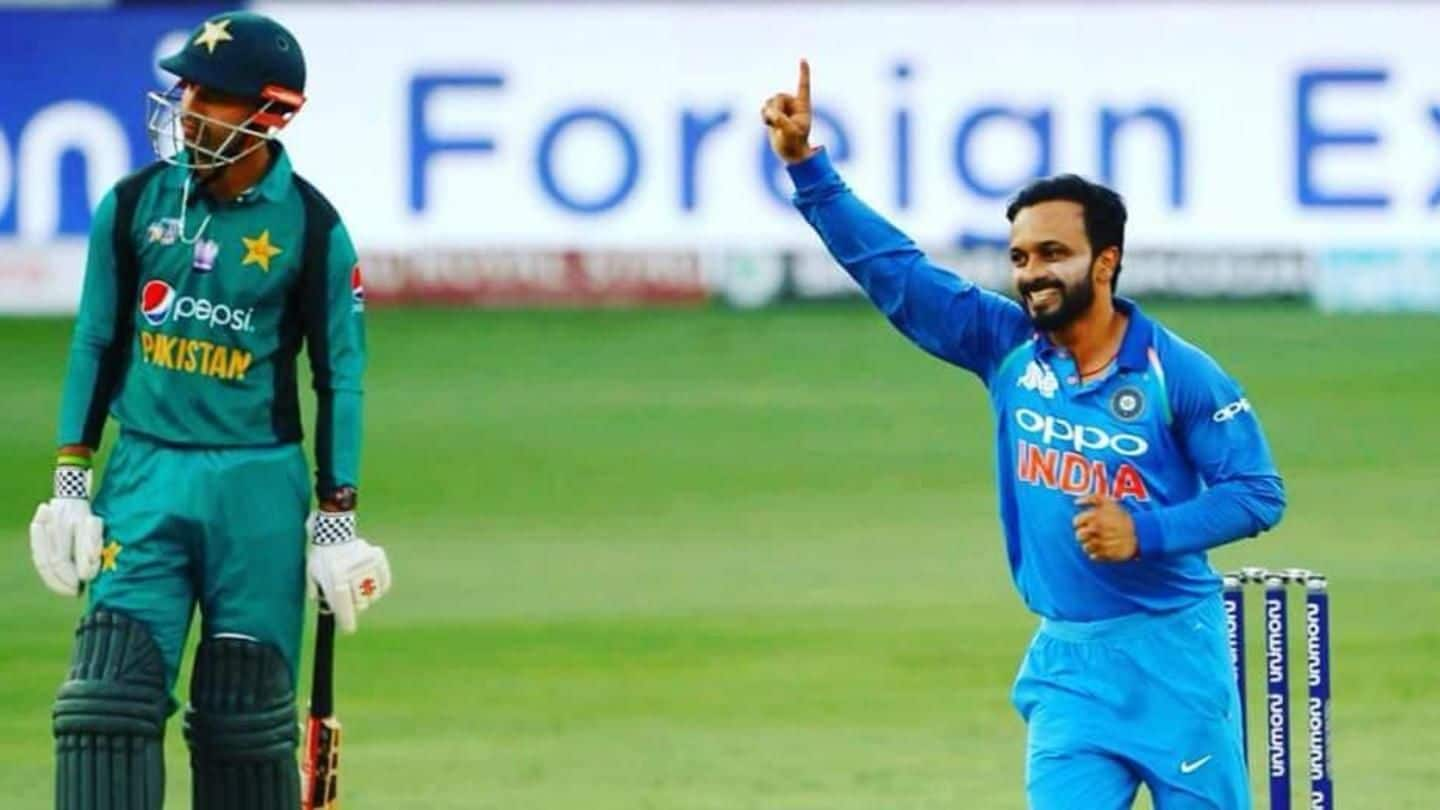 Part-time spinner Kedar Jadhav has a knack of picking up crucial wickets and the Indian batsman attributes his golden touch to not bowling much in the nets. Jadhav, who made a comeback after recovering from a hamstring injury, made a compelling contribution of three wickets in the Asia Cup clash against Pakistan yesterday, picking up three wickets with his deceptive side-arm action. Here's more.
I just bowl couple of overs in practice session: Jadhav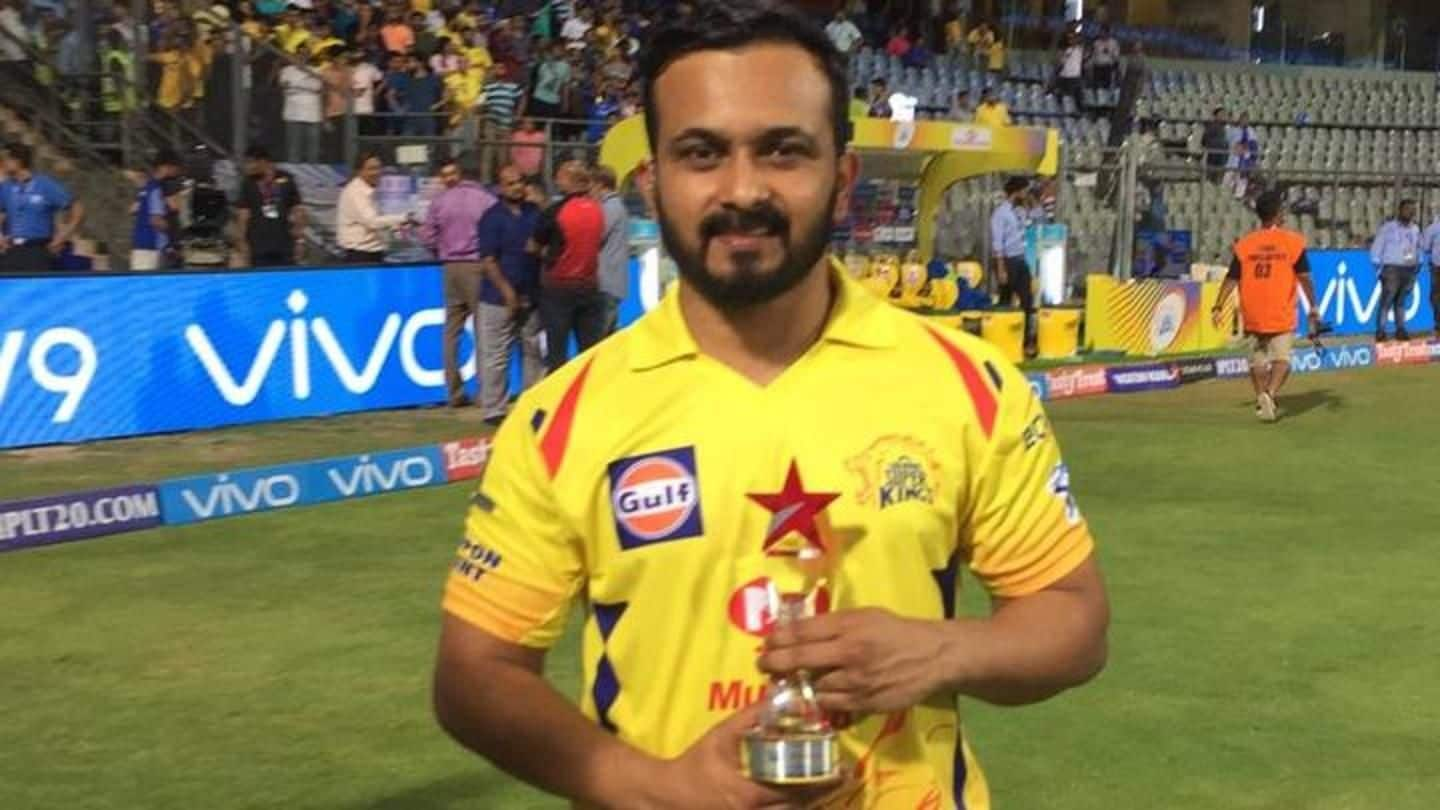 "I don't bowl much in the nets. Honestly, I just bowl a couple of overs in the practice session before a match," said Jadhav. "I think if I try and work on my bowling in the net sessions, then whatever is there, it might get broken. So I stay in my limit," said Jadhav, who has featured in 42 ODIs.
Dhoni's decision to hand Jadhav ball has changed his life
Jadhav also recalled how former captain Mahendra Singh Dhoni's decision to hand him the ball in an ODI against New Zealand back in 2016, revealed the bowler in him. "Ever since Dhoni bhai asked me to bowl..., my life has completely changed," he said.
Jadhav feels his fitness has improved after surgery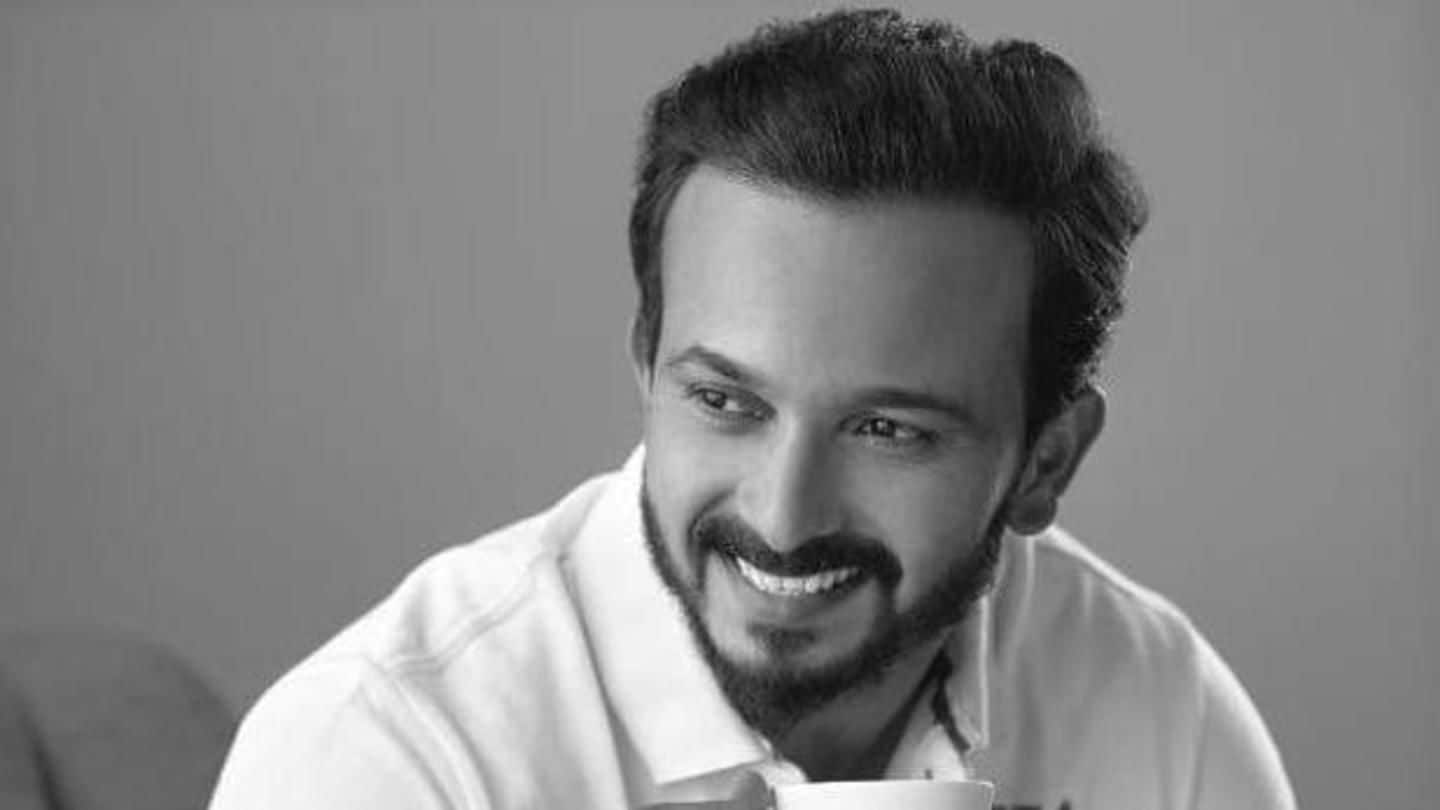 Asked to pinpoint a reason for his wicket-taking ability, Jadhav said, "We try to do what we're expected to do, bowling in the right areas, you know, keeping the pressure while the fielders are in the circle. If we stick to the processes, the results will take care of itself." Jadhav feels his fitness has improved after a surgery in April.
Jadhav says he starts his day with gym or running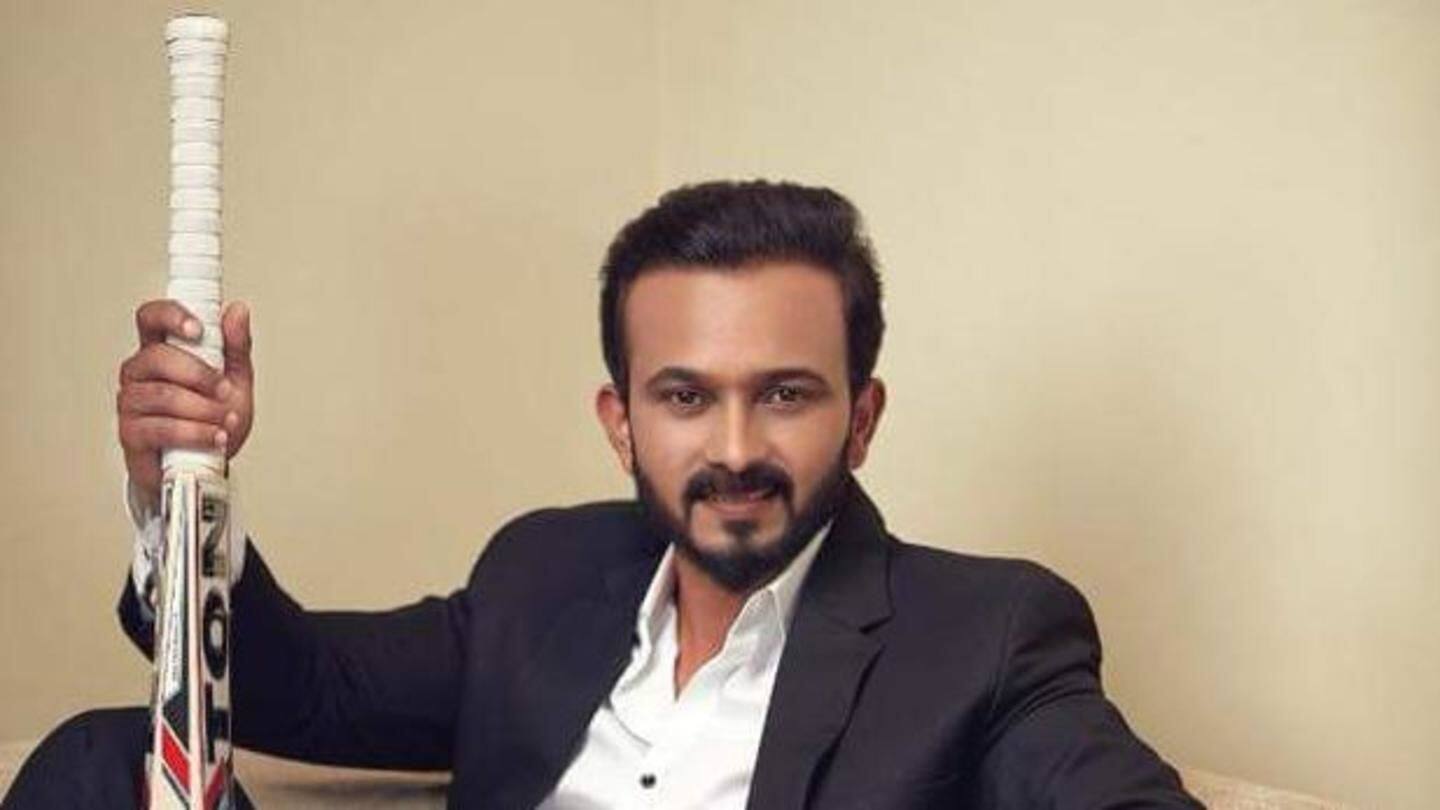 "Every time I did my rehab previously, I used to start playing, (thinking) that the problems won't come back again. Many a time I also used to miss my routine, but now, regardless of how I feel, I start my day with either gym or running," Jadhav said. "That gives me confidence that I'm getting stronger and fitter every day," said 33-year-old Jadhav.
Next India vs Pakistan match is on Sunday
With India playing arch-rivals Pakistan again on Sunday, Jadhav may get to make a telling contribution with the bat as well. "India-Pakistan matches are always exciting, we won and it feels good. But we treat every team with the same intensity," Jadhav said.