#KohlivsPaine: BCCI denies Kohli's words were reportedly heard on mic
#KohlivsPaine: BCCI denies Kohli's words were reportedly heard on mic
Dec 18, 2018, 09:24 pm
2 min read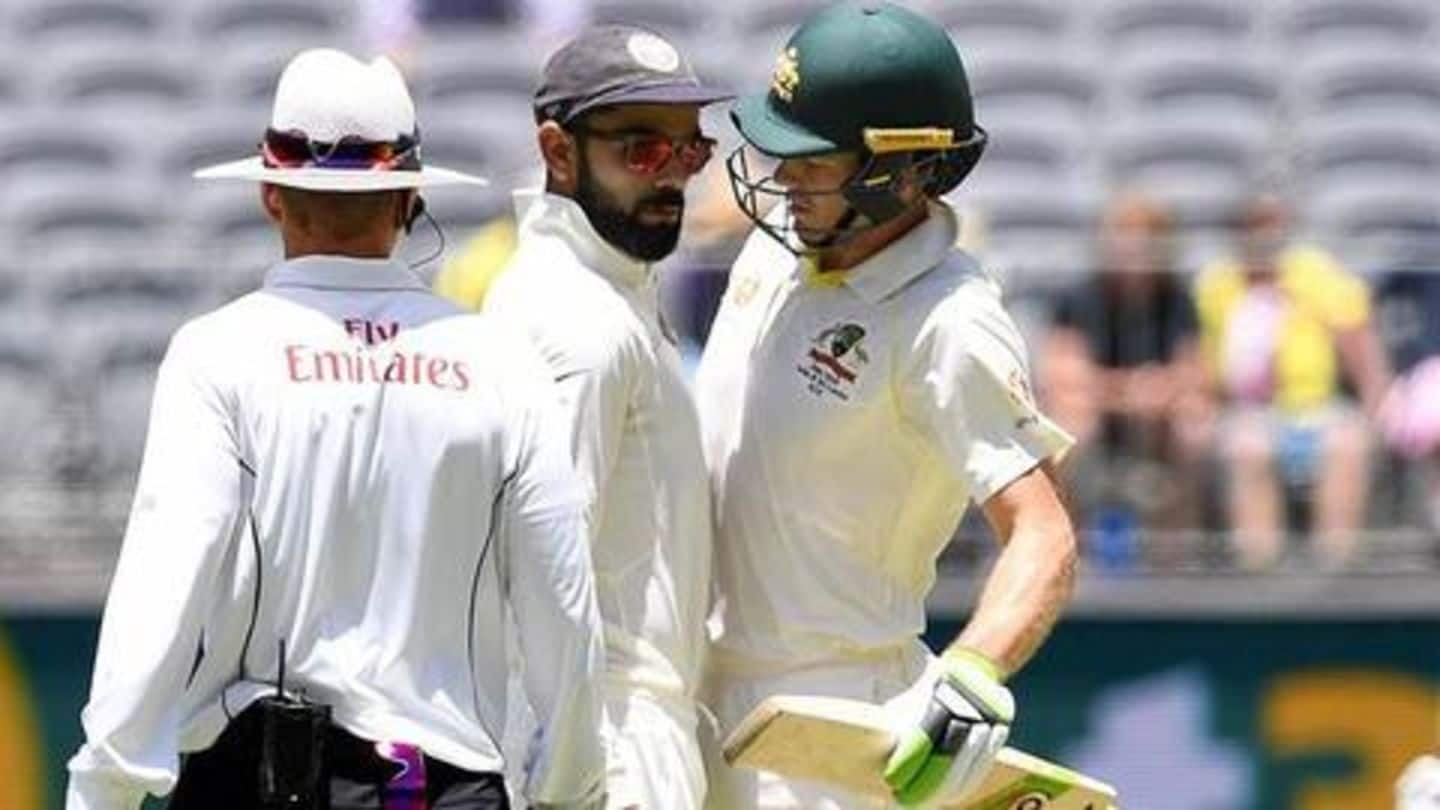 The BCCI has quickly responded to claims about comments Virat Kohli passed at Australian skipper Tim Paine during the recently-concluded Test match at Perth. There was a lot of speculation about how the two sides would behave on the field before the series started, considering Australia's attitude at home and Kohli fiery temperament. What did Kohli say? Find out right here.
Both captains have played it cool as of now
Both Kohli and Paine brushed off details about the incident which unfolded on the field, with the Indian captain saying nothing is off the charts unless it resorts to personal attack and swearing. According to him, it was nothing other than some "competitive banter". Even Paine said he really enjoys Kohli's animated nature on the pitch, and that it must be fun to watch.
What were Kohli's alleged comments and how did BCCI respond?
Kohli reportedly said to Paine, "I'm the best player in the world & you're just a stand-in captain". However, BCCI has alleged that these claimed comments were based on hearsay and that it denies the claims wholeheartedly. BCCI has pretty clearly stated that "no such words were spoken on the field by the Indian captain".
Indian batting suffered heavily in their last innings
The Perth pitch was getting difficult to bat on as the match progressed to its last two days. The Indians lost five wickets when they came out to bat on the fourth day, with the likes of Kohli (17), Rahane (30), and Pujara (4) failing to stick to the crease for long. Australia wrapped up India's second innings when the visitors were at 140.
Here's what Paine allegedly said to Murali Vijay
Listen to Paine right here!