Know which batsmen are Brian Lara's favorites
Know which batsmen are Brian Lara's favorites
Sep 06, 2018, 01:21 pm
2 min read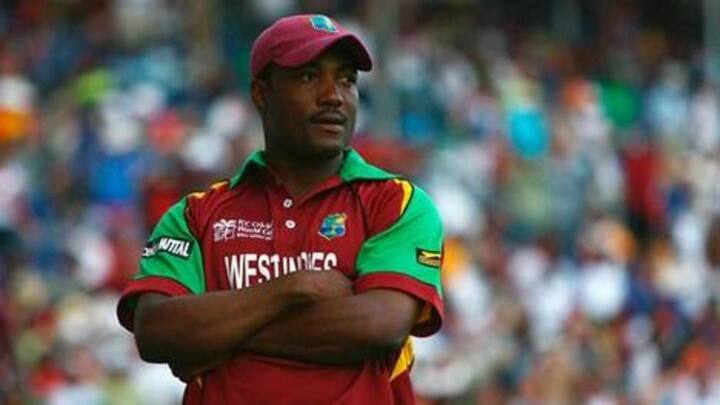 West Indian legend, Brian Lara, opened up in a Reddit AMA on a host of things, including his playing days, cricket in Olympics and also about the modern day cricket. He stated that Shane Warne is the greatest leg-spinner of all time. However, of all the revelations, one of the most fascinating answers is his choice of the best batsmen in today's world.
Lara thinks Kohli and Root are the best
Lara said Indian skipper Virat Kohli and Joe Root are the best batsmen in today's world. Both Kohli and Root have 6,000+ Test runs at a healthy average of over 50. In ODIs, as well, they average above 50. Their stats show how much they are in control in both of these formats. Interestingly, choosing them over Steven Smith might raise questions.
Kohli is a class above the rest
Kohli's hunger, for runs and centuries, is unmatched in modern cricket. Lara, himself, scored aplenty in his career and probably, that's why Kohli is Lara's favorite. Kohli has taken the game to another level. In both Test and ODIs, he has stepped up leaving many behind him. His winning mentality has also rubbed on Team India. These days, India never play for draws.
Root's finesse makes him a standout performer
Root is, undoubtedly, a classy batsman and has the ability in him to score everywhere. Root is regarded highly in the Fab four bracket and he has been England's most consistent batsmen since a couple of years. He may not have those many hundreds like Kohli, but if one looks at his performances, we can say he is a special talent.
Kohli, Root have plenty to achieve in cricket
Both Kohli and Root can achieve a lot in the coming years and the inception of the Test Championship, from 2019, will spice things up. Further, the ICC World Cup is only months away and the duo will look to have a major say. If these two continue performing, they will go down in the history as GOATs of cricket.