Happy birthday Sir Alex: Looking back at his extraordinary career
Happy birthday Sir Alex: Looking back at his extraordinary career
Dec 31, 2018, 04:10 pm
3 min read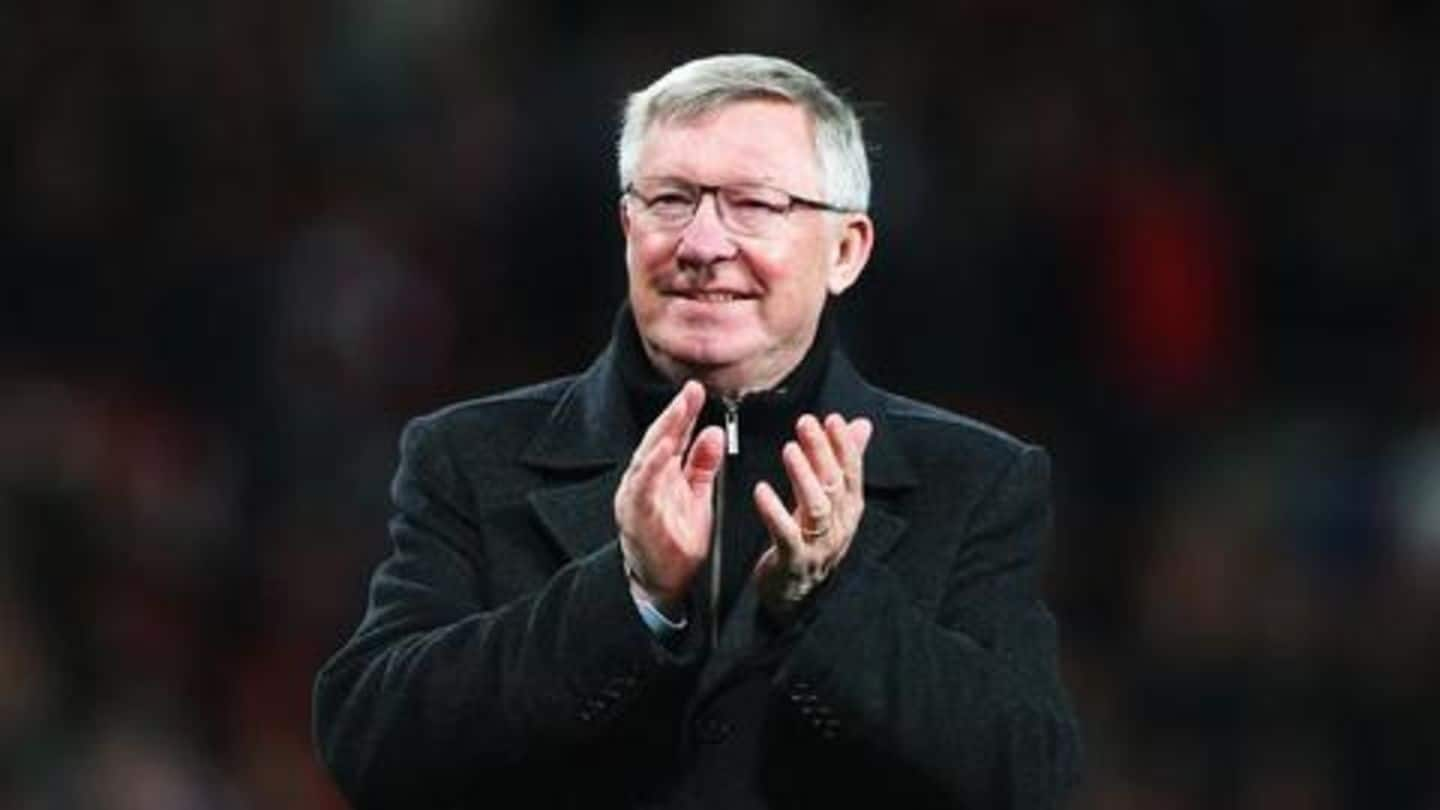 Former Manchester United manager, the legendary Sir Alex Ferguson turns 77 today, and words fall short while trying to sum up his contributions to the club and English football in general. Ferguson made United the most dominating Premier League team, winning 13 editions of the competition. With a brilliant ability to scout talents and make players believe, he carved a unique name for himself.
A great man-manager, loved and respected in equal measures
Players ranging from Wayne Rooney to Roy Keane have all acknowledged that Ferguson was a phenomenal man-manager. He could be ruthless and compassionate in equal measures. His formidable nature prevented players from showing one bit of slack, and his equally warm persona coupled with his comforting and encouraging demeanor, made players ready to give out their heart and soul for him on the pitch.
Arrived at United when the club was on a decline
When Ferguson started out with United in 1986, the club had not won the league since 1967, and were second-last in the league table. Ferguson immediately made a lot of radical changes at the club, got rid of the drinking culture that was quite prevalent then, revolutionized the youth academy and built United's success of the next 27 years on home-grown talents.
Created winning teams throughout his career
Ferguson always knew what the perfect winning combination would be, and created at least three solid teams that supplied Manchester United the 49 titles they won under him. The early '90s team with the likes of Dennis Irwin and Lee Sharpe, the late '90s team comprising the now famous Class of '92, and the balanced combination of the 2000s, were all Ferguson's own doing.
A figure of energy and drive to be the best
People who worked closely with him say that it was his mere presence that extracted the best out of everyone in the club. Ferguson was driven at any moment of the day. Reportedly, after working with the first team during the day, he would always be present for the youth team's matches, and seeing the manager present, they would just give their very best.
Looked after everything personally, some say
Manchester United players who worked under him say Ferguson was someone who oversaw everything - he even waited at the parking lot to check what mood players were in when they drove in for training. From the gateman to the secretary, everyone was made to feel that the manager was thinking about them and cared for them, thus making the club one close-knit unit.
I'll sleep when I'm dead: Fergie never rested on achievements
Ferguson did not allow even an inch of slack on himself or his players, and used his unparalleled genius to get players motivated. The day after winning the treble, he was reportedly busy buying a new talent, and informed his players that though they had won something huge, a place in the squad is never permanent, and one has to fight day-in-day-out to play.
Created the biggest sporting outfit in the world
13 Premier Leagues, two European triumphs, five FA Cups and a host of other trophies are not enough to define Sir Alex. Tireless, genius, visionary: words don't do justice to his impact on football's global culture. Ferguson lifted a club and made them the most famous sporting unit globally, and he is equated with exemplary success. And that, is Sir Alex Ferguson.