Gary Neville invites wrath of Liverpool fans with his comments
Gary Neville invites wrath of Liverpool fans with his comments
Sep 15, 2018, 04:07 pm
2 min read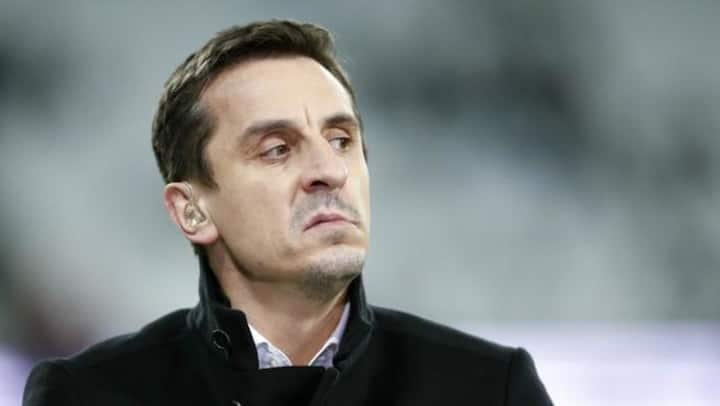 Manchester United legend, Gary Neville, has found himself under fire from Liverpool fans after he commented that the Reds should concentrate on the Premier League instead of the Champions League. Fans of the club, along with their manager Jurgen Klopp, have become quite agitated with Neville due to his remarks and an onslaught followed on Twitter. Here's more.
What were the comments by Neville that irked Liverpudlians?
Speaking to The Times, the legendary defender said, "The Champions League - if I was Liverpool, I would kick it into touch." He added that if Liverpool can go without playing Champions League matches from February to April, they might have a shot at winning the Premier League, this time around. Neville said that playing fewer matches would mean lesser fitness concerns for Liverpool.
Jurgen Klopp hits back at Gary Neville
In response to Gary Neville's comments, Liverpool manager Jurgen Klopp has retorted back, saying that it is easy to comment about a lot of things sitting in an office, but things don't actually work that way. He also said, "To focus on one competition can only be if you are out, or nearly out, or of if it's late in the season."
Neville's tweet and its response by a Liverpool faithful
Why don't you actually explain how we should prioritise the league over CL even before it's started? Play kids? Play reserve team? Why not show faith in the squad we have and trust Klopp to rotate as he does - this time with a bigger squad.

— Jay (@Jay82_LFC) September 14, 2018
This fan's post shows what UCL means to Liverpool
"If I was Liverpool, I would kick Champions League into touch" : Gary Neville

You are not Liverpool, Gary. We are Liverpool ! This is Liverpool ! We as supporters live for moments like these. We are gonna go for it again this season. 💪🏻 #LFC

pic.twitter.com/VWbMQRrcxx

— fitba (@fitbaa) September 14, 2018
Can Liverpool do it this time? Our opinion
There is no reason why Liverpool should not concentrate on their Champions League campaign. They have a star-studded squad, and now have a strong bench that can provide additional support. Numerous clubs have won both the domestic league and the UCL together, with Neville himself doing it twice with United. If Klopp wisely rotates his players, there should be no trouble whatsoever.
Liverpool have a hurdle to cross tonight
Liverpool will face Tottenham today and this is a fixture Klopp's men must win to continue their unbeaten Premier League run and not fall behind Chelsea. The match starts at 5:00 PM and can be watched on Star Sports Select, Star Sports Select HD, and Hotstar.