Liverpool defender Joe Gomez will undergo surgery on leg fracture
Liverpool defender Joe Gomez will undergo surgery on leg fracture
Feb 04, 2019, 08:19 pm
2 min read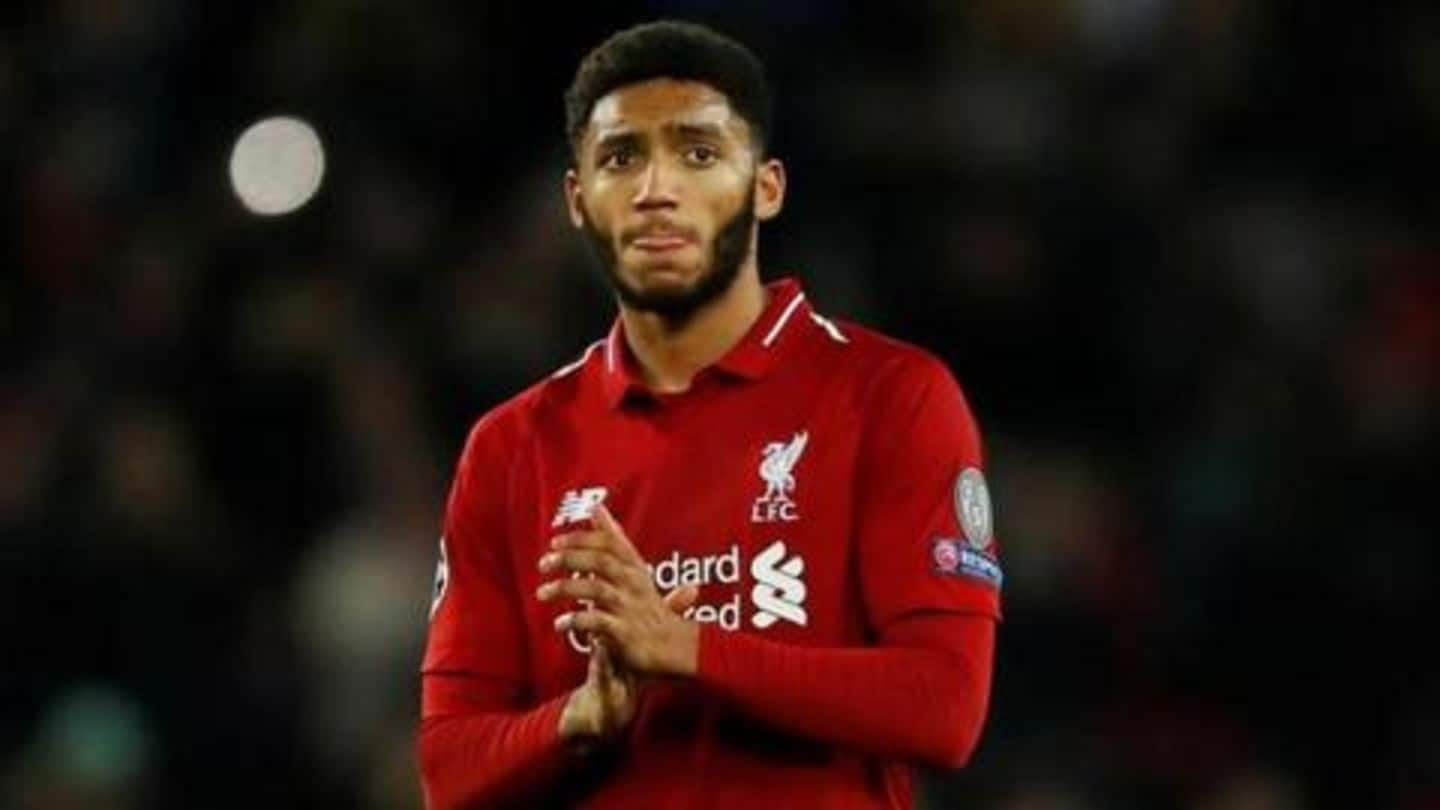 Reports have surfaced that Joe Gomez, the Liverpool center-back, will have to undergo surgery for the fracture he has suffered on his leg. Earlier, it was believed that Gomez would have been out for six weeks, but now Liverpool cannot put a finger on when he can exactly be back. Gomez believes it is a part and parcel of playing football. Details follow.
What were Gomez's comments regarding the injury?
Gomez admitted it was definitely difficult to digest that he will be out of action longer than expected. He made light of the situation saying the injury was caused by an impact, just like the previous injuries he has suffered in his career. However, the England international added, "I know it's just a case of when it's fully healed I'm good to go again."
How was the injury caused in the first place?
The injury was suffered by Gomez during Liverpool's Premier League match against Burnley. The 21-year-old defender fractured his leg after a collision with Burnley captain Ben Mee. Although Liverpool initially said Gomez will be out for six weeks, a statement by the club added, "though this is dependent on how his treatment and rehabilitation programmes progress".
Liverpool's official statement said, "The defender has been undergoing a rehabilitation programme since suffering the initial break at Turf Moor; however, after further diagnosis, the club's medical staff believe he will benefit from a further procedure to enable a more complete recovery." Jurgen Klopp added that Gomez is too precious a player to take any risk with. However, he admitted it is a blow for the player and the club.
Dejan Lovren yet to recover as well
Another Liverpool defender Dejan Lovren is also out with an injury, and might not feature in their clash against West Ham tonight. Lovren, who has been suffering from a hamstring injury, has not played since Liverpool's match against Wolverhampton in January. Trent Alexander-Arnold is also out with an injury, and thus James Milner might feature as the right-back against West Ham.