Records which Manchester City can script this season
Records which Manchester City can script this season
Aug 22, 2019, 12:04 pm
2 min read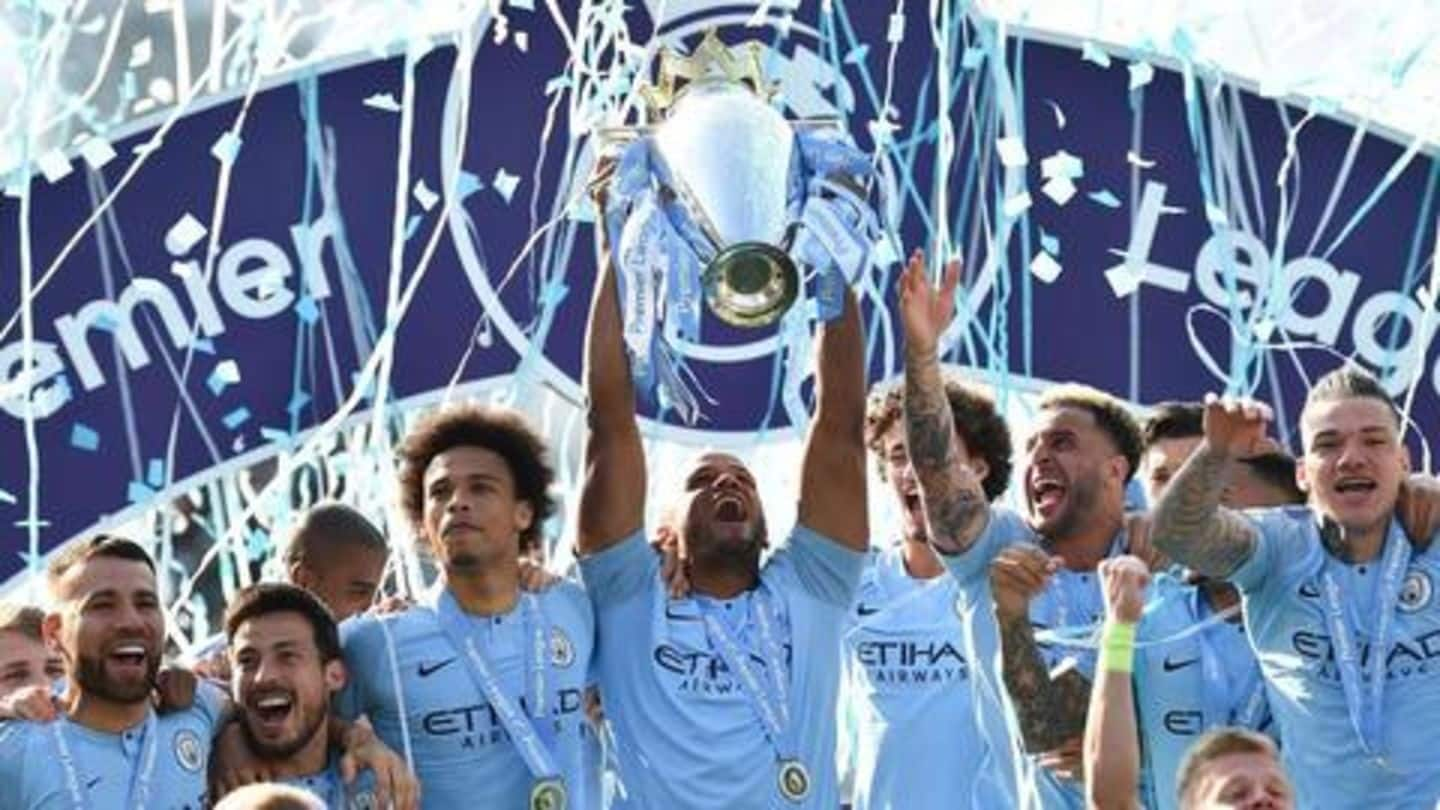 Manchester City are expected to do big things in the ongoing 2019-20 season. The club got off to a perfect start by retaining the Community Shield. City won all four domestic trophies in English football last season and the dream will be to repeat the show. Pep Guardiola will be aiming to win the elusive Champions League. Here's more.
City can land a third successive Premier League trophy
Under Pep, the Premier League champions have won a total of seven trophies so far. They won the 2017-18 and 2018-19 EPL. Another league victory will see City pocket the title for the third successive time. City will be the second club to do in EPL history. Only Manchester United have won the Premier League for three successive seasons on two occasions.
City aiming to seal these trophy records
A Premier League title will see City win the honor for the fifth time. This will help them equal Chelsea's tally of five. Besides the Premier League, the side will also be in contention to pocket a third successive League Cup and a seventh overall. If City win the League Cup, then they will join Liverpool in winning the competition on three successive occasions.
City can notch these records in the Premier League
City have won 392 Premier League games so far in the competition's history and need eight more to get past 400. They will become only the sixth club to achieve this feat City have the record for most games won in a season (32). They achieved the feat in 2017-18 and 2018-19. City can complete a hat-trick and also break their own record.
City will be aiming to break their own record
The record for most Premier League goals scored in a season is held by City. They scored 106 goals in the 2017-18 season. This term City have already scored seven in their first two games. Pep will be aiming to break the record.
Aguero can surpass these legends, City eye maiden UCL trophy
City forward Sergio Aguero has 166 Premier League goals. He needs just 10 more to surpass legend Thierry Henry (175) and 12 more to get past Frank Lampard's tally of 177. City are yet to win the Champions League and Pep will be trying his absolute best to add this honor. A Champions League title win will help Pep win his third career honor.