Remember these top European performances by Manchester United?
Remember these top European performances by Manchester United?
Sep 20, 2019, 08:23 pm
3 min read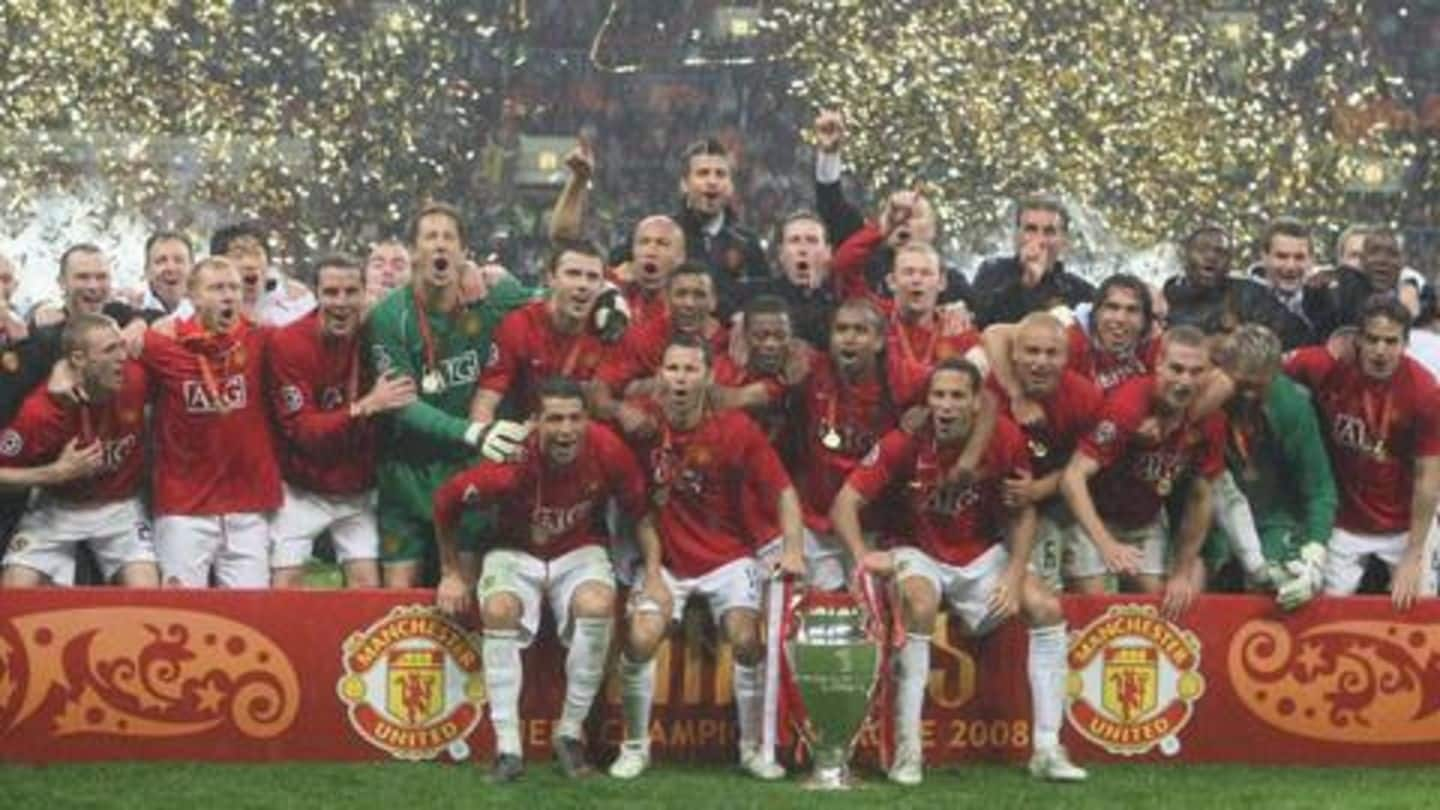 Manchester United are the record champions of England, having won the Premier League on 20 occasions. They have also been the European champions on a number of occasions, having won the UEFA Champions League thrice and the Europa League once. As they eye their second Europa League title this season, we take a look at their greatest performance in the European circuit.
United vs Barcelona (1984)
United spoil Barca's home advantage
A Diego Maradona-inspired Barcelona were ruthless at home, as they were leading 2-0 during the European Cup Winners' Cup quarters in 1984. However, United were not done, as the home leg saw Ryan Robson come up with a brace, followed by Frank Stapleton's 53rd-minute winner. Nonetheless, the players credited United fans for inspiring them to win.
United vs Olympiacos (2014)
United save themselves from the upset of the decade
United were struggling in their first season in the post-Ferguson era. During the UCL pre-quarters, they're up against Olympiacos, who surprisingly were 2-0 up at home. Nonetheless, United showed similar resilience as above at Old Trafford, as it was Robin van Persie, whose hat-trick ensured United save themselves from the upset of the decade. Coach David Moyes credited the United spirit for the win.
United annihilate Roma at home following away game upset
One of the best performance for United under Sir Alex Ferguson came in this tie in 2007. While United were upset 1-2 in the opening leg against Roma, the return leg at Old Trafford saw United being ruthless as they were up 4-0 in the half-time and finished 7-1. Cristiano Ronaldo's brace, followed by other scorers' relentlessness, sealed a memorable comeback win.
Well...this just happened this year, and who can forget it. United, who were struggling to get along the entire season, were nowhere favorites to win this tie, especially following a 2-0 defeat at home to Paris Saint-Germain (PSG). Nonetheless, they did the unthinkable, as Romelu Lukaku and Marcus Rashford's strikes ensured United script history, while they won 3-1 in Paris, thus eliminating PSG.
Juventus vs United (1999)
United hold nerve to edge past Juventus
In 1999, United managed to hold off a deadly Juventus 1-1. However, the task became even difficult in Turin. Just 11 minutes into the game, Filippo Inzaghi's brace had put the hosts ahead. Nonetheless, United refused to give up and held their nerves, as Roy Keane and Dwight Yorke's goals made it 2-2. Meanwhile, it was Andy Cole's 84th-minute winner, which ensured United's win.