WWE: Ranking the superstars who have competed in MMA
WWE: Ranking the superstars who have competed in MMA
Sep 21, 2019, 04:02 pm
3 min read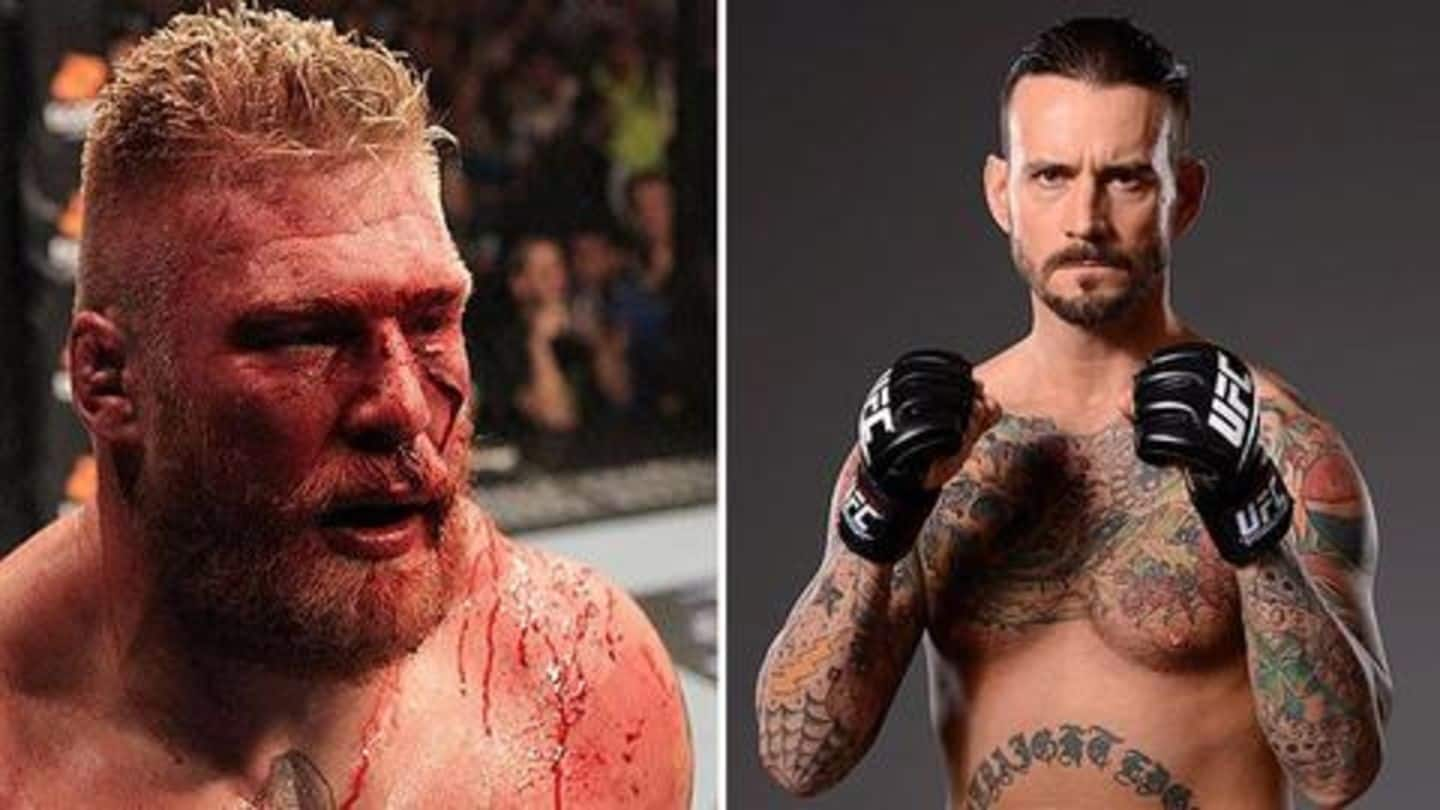 WWE deals in pro-wrestling, which is the most entertaining form of combat sports, mixed with entertainment. The WWE superstars are trained athletes who specialize in combat sports, especially pro-wrestling. However, there are a number of superstars with other backgrounds in combat sports, especially the Mixed Martial Arts (MMA). On the same note, we rank the WWE superstars who have competed in MMA.
The Beast Incarnate has indeed been a beast in MMA
Brock Lesnar undoubtedly had the most successful MMA career among WWE superstars. He has had nine matches, while he has registered five wins, along with three loses. He also won the UFC Heavyweight Championship once, when he beat Randy Couture at UFC 91 and successfully defended it on two occasions, before losing it to Cain Velasquez at UFC 121. He has retired from MMA.
The Baddest Woman on the Planet was brutal in MMA
Now, Ronda Rousey is someone who began her career in MMA before moving to WWE, to pursue pro-wrestling. Looking at her records, she has been phenomenal in the Octagon. Of her 14 matches, she has dominated 12 with a win, suffering only two losses in her career. She was the inaugural Women's Bantamweight Champion and was the longest-reigning before Amanda Nunes overtook her.
The Queen of Spades has been equally dominant as Rousey
While Rousey may have been more successful than Shayna Baszler, the latter surely has had a dominating performance in MMA. Prior to moving to WWE, she had fought 26 MMA matches, winning 15 and losing 11. She had a short stint in UFC as well, where she lost her two matches. Despite never being an MMA champion, Rousey has all the respect for her.
The Almighty was a true force in MMA
In case you don't know where Bobby Lashley was while he was gone from WWE, he was with TNA, but had a brief MMA stint and a successful one. He has had 17 bouts to date, having won 15 and losing two. While he never signed for UFC, he has still managed to win the Heavyweight Championship for Shark Fights and XFN. Certainly remarkable.
The World's Most Dangerous Man was indeed dangerous in MMA
And, we save the best for the last, as we believe that Ken Shamrock had the finest MMA career as a pro-wrestler. Having battled in 47 matches, he has had 28 wins and 17 losses. He has won a number of MMA championships, including the inaugural UFC Superfight Championship, while he is also a UFC Hall of Famer. He is currently a MMA trainer.