Moeen Ali feels Australian cricketers are rude on the field
Moeen Ali feels Australian cricketers are rude on the field
Sep 15, 2018, 11:36 am
2 min read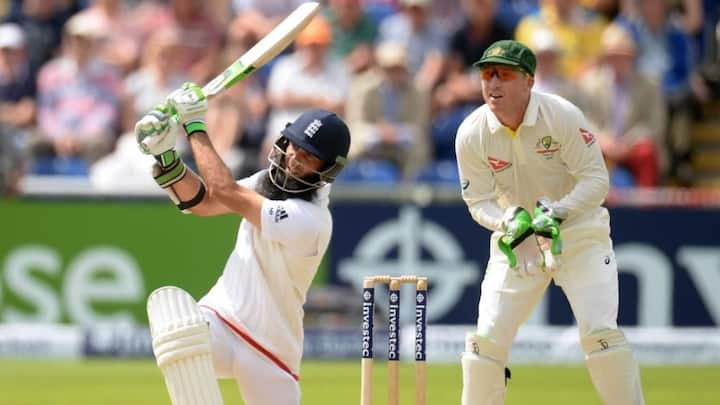 England all-rounder, Moeen Ali, has expressed his feelings about Australian cricket team and they aren't positive. The senior cricketer has hit out at the Australian side for being rude. Australia have always been known as a side that are aggressive on the field and several times, they might have crossed the line. Here is what Moeen feels about the Aussies.
Australia the only team Moeen doesn't like
Moeen told The Times that Australia remain the only team he has disliked all his life. "Everyone you speak to...they are the only team I've played against my whole life that I've actually disliked. Not because it's Australia and they are the old enemy but because of the way they carry on and (their) disrespect of people and players."
Moeen not sympathetic towards Smith & Co.
Earlier this year, Australian cricketers Steve Smith, David Warner and Cameron Bancroft were handed a ban by Cricket Australia for being involved in a ball-tampering scandal against South Africa. Moeen quipped that he has no sympathy towards the trio. "I'm someone who generally feels sorry for people when things go wrong but it's difficult to feel sorry for them," he said.
Since first instance, Moeen never liked the Aussies
Moeen played his first game against the Australians just prior to the ICC 2015 World Cup and the memory is quite unpleasant. "The first game I ever played against them, in Sydney, just before the 2015 World Cup, they were not just going hard at you, they were almost abusing you." The Ashes followed that year and things went from bad to worse.
England and Australia face off in the Ashes
England will face Australia in the 2019 World Cup followed by the Ashes. Aussies manager Justin Langer had promised to bring a new code and tone down the aggression. It will be interesting to see how Langer's side comes up and behaves on the pitch. The Ashes will have some drama, but hopefully this time Moeen goes on to have a better experience.