BCCI's probe reveals no wrongdoing, awards Shami Grade-B contract
BCCI's probe reveals no wrongdoing, awards Shami Grade-B contract
Mar 22, 2018, 07:17 pm
2 min read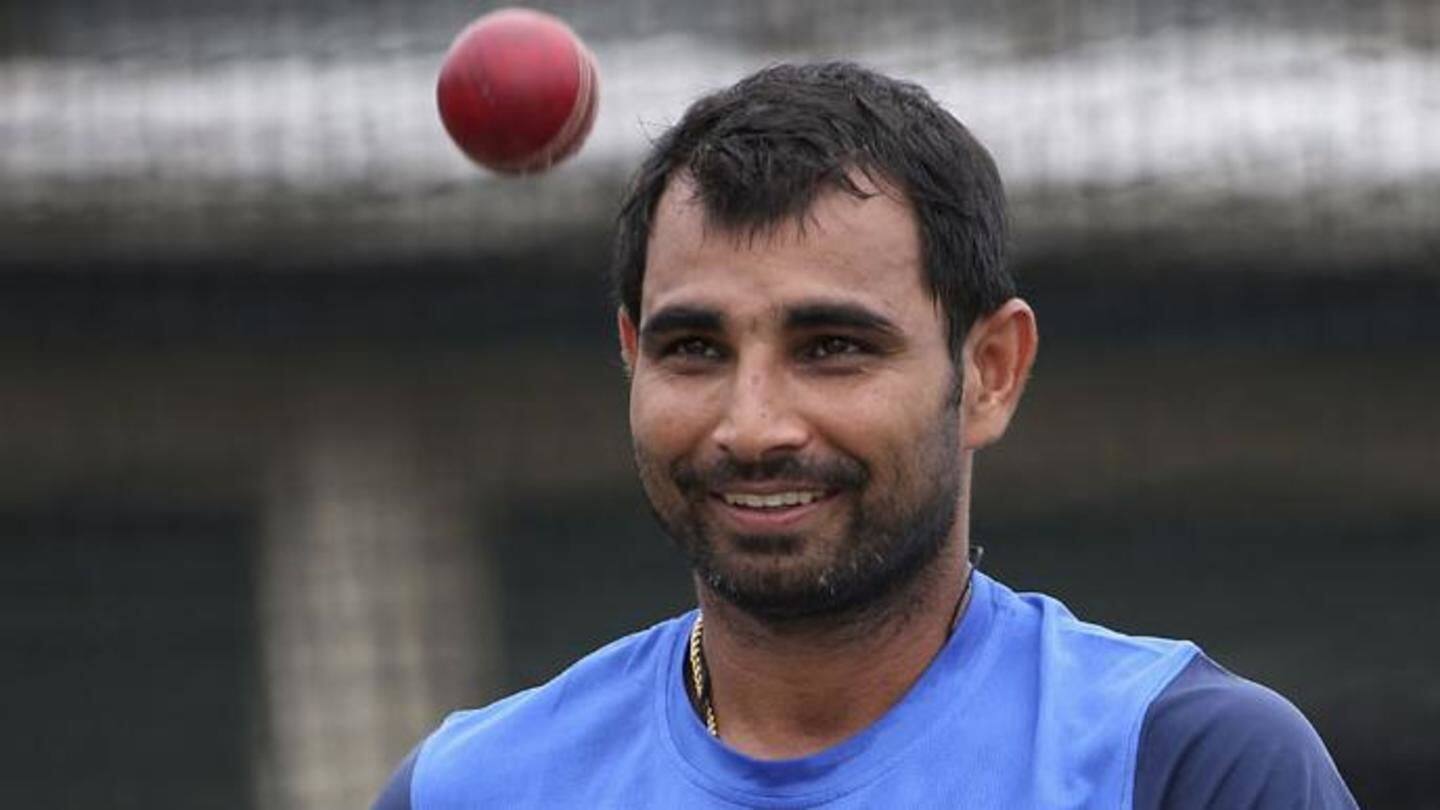 Indian pacer Mohammed Shami has been cleared of match-fixing charges by the BCCI Anti Corruption unit. The player has also awarded the Grade B contract by the BCCI. Shami's wife Hasin Jahan had accused him of match fixing among several other allegations. But the probe revealed no wrongdoing on his part. Shami is set to get richer by Rs. 3 crore after this contract.
Big boost for Delhi in IPL 2018
Mohammed Shami's likely return to the IPL will be a huge boost for the Delhi Daredevils. The pacer is one of their prime assets in IPL 11 and will be adding a lot of vitality in the attack for the Gautam Gambhir-led side.
BCCI's clean chit to Shami
The BCCI on Thursday released a statement about the probe. The statement read, "Mr Neeraj Kumar has submitted his confidential report to the CoA. Based on the conclusions in the said report, the CoA is of the view that no further actions/proceedings under the BCCI anti-corruption code are warranted in the matter." The Grade B annual contract will therefore be handed to Shami.
How did the story unfold?
Earlier this month, Shami's wife Hasin Jahan went public via Facebook against the pacer accusing him of adultery, match-fixing and domestic violence. While Shami denied the allegations, calling it a conspiracy to defame him, he was charged by police of serious crimes based on Jahan's complaint. The public spat between them led to BCCI taking a cautious approach by holding up Shami's annual contract.
His wife's allegations on the involvement of Pakistani woman Alishba and a England-based businessman called Mohammed Bhai in the match-fixing were denied by both of them. Their denial, in turn, helped the corruption unit to clear Shami.