It's the end of season for Novak Djokovic
It's the end of season for Novak Djokovic
Jul 27, 2017, 11:44 am
2 min read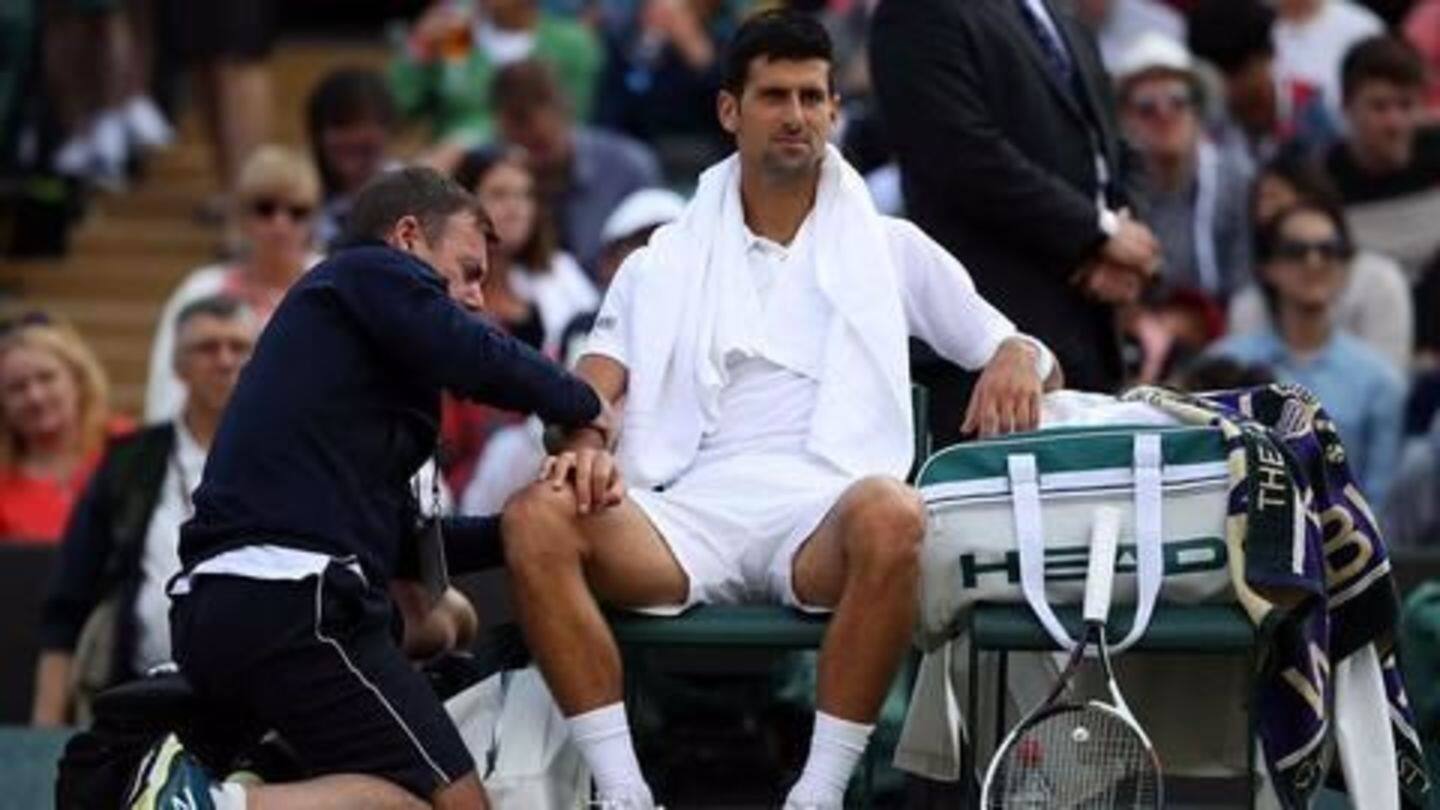 Novak Djokovic has announced that he will miss the rest of 2017 ATP season owing to his right elbow injury. This means the Serb will not play the upcoming US Open which starts on 28 Aug. The 12-time Grand Slam winner had last played the Wimbledon Championship where he was forced to pull out of the quarter-final match against Tomas Berdych due to injury.
Djokovic in his announcement said "All the doctors I've consulted, and all the specialists I have visited..agreed that this injury requires rest. A prolonged break from the sport is inevitable. I'll do whatever it takes to recover." "My body has its limits, and I have to respect that and be grateful for all that I have achieved so far," Nole stated.
Djokovic's Grand Slam titles
With 12 titles to his name, Novak Djokovic has fourth most number of Grand Slams - Australian Open (2008, 2011, 2012, 2013, 2015, 2016); French Open (2016), Wimbledon (2011, 2014, 2015), US Open (2011, 2015).
Djokovic had an abrupt fall in form after his 2016 French Open victory. Post Roland-Garros in 2016, he went through a third-round Wimbledon loss, first-round exit in Rio Olympics, US Open final loss, and the ATP World Tour Finals defeat. Nole's bad form continued into 2017 with second round defeat in Australian Open, quarter-final loss in French Open, and injury retirement from Wimbledon.
Novak's injury issues began in 2016 when he had a left wrist injury which affected his performance in second half of 2016 season. His recurring elbow injury over the past 13 months acted up during the 2017 Wimbledon. In the post-match Wimbledon conference he said, "Now I'm paying interest for all these years as a professional, my body is giving me signals."
Adding that he wants to look at the positive side, Djokovic said he wants to approach the issue with patience and dedication. Novak said that he will give his body proper time to recuperate to come back strong in 2018. He said that he would use the time to build his fitness and strength, and also to improve certain areas of his game.