New Zealand coach Hesson resigns one year before World Cup
New Zealand coach Hesson resigns one year before World Cup
Jun 07, 2018, 02:25 pm
2 min read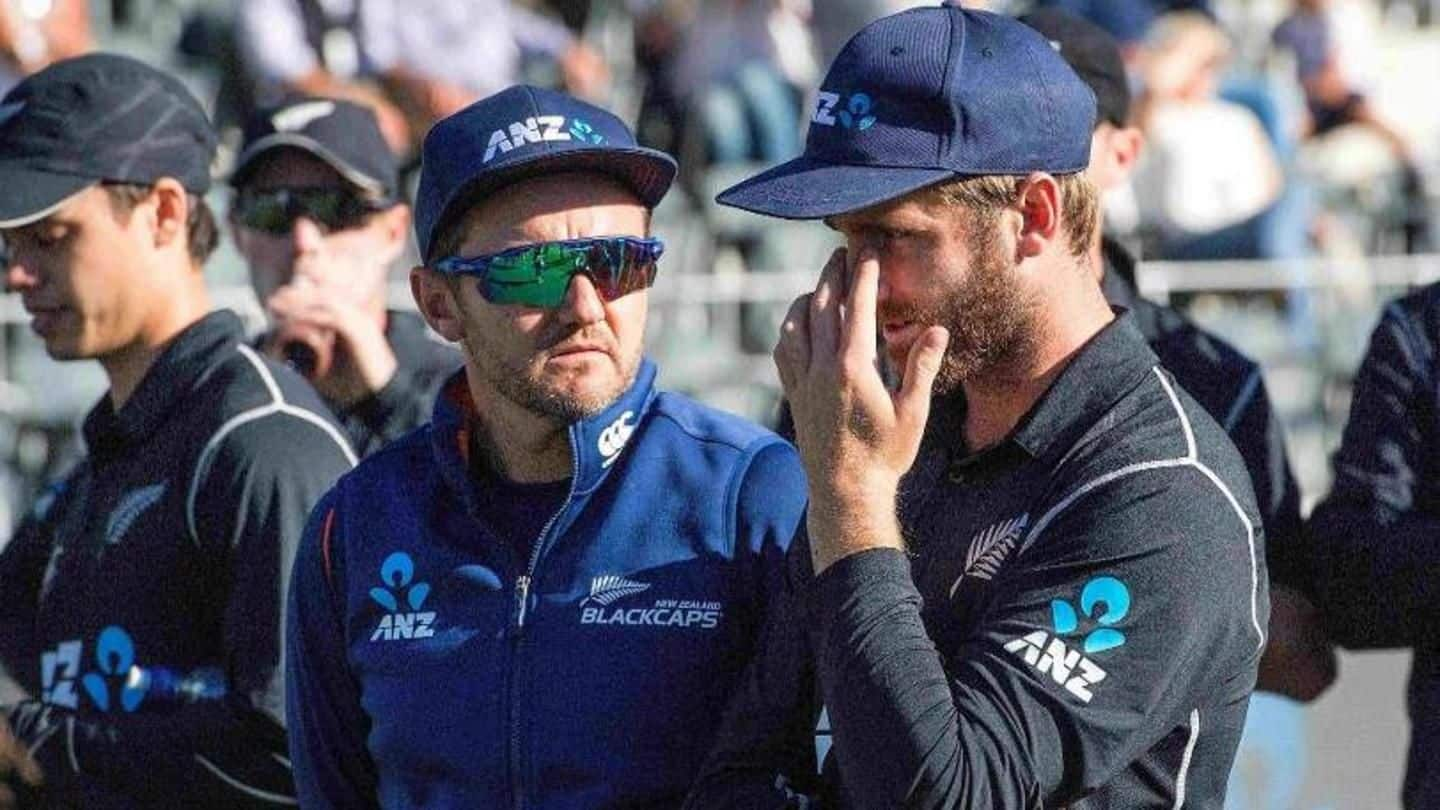 New Zealand cricket team coach Mike Hesson has announced his resignation one year before the ICC 2019 World Cup, which would be held in England. The Black Caps coach stated that he is stepping down due to family reasons. One of the finest coaches in modern day cricket, Hesson brought a lot of success for the Kiwis.
Hesson will always support the team
Hesson didn't have the capacity anymore to continue
Hesson took New Zealand cricket to greater heights in his six-year spell. He said that the job requires 100% commitment and with the World Cup around, he doesn't have the capacity to give this job "what it deserves". He thanked the New Zealand players besides praising his family for supporting him all these years. Mike's stint will end on July 31.
A roadblock for Kiwis ahead of 2019 WC
Hesson went on to become one of the most celebrated coaches of this decade. The Kiwis are a force to reckon with and credit must be given to Hesson for building the team around Kane Williamson. With the World Cup starting in less than a year's time, the Kiwis would have wanted Hesson to continue and finish his reign by winning the title.
Fact sheet of Mike Hesson
Hesson was appointed in 2012. He guided NZ to the final of 2015 World Cup. He helped them win 10 consecutive matches across all formats in 2015 and 2016-17. Notably, he saw the team beat England in a home Test series after 34 years. During his stint, NZ surged to number 1 in T20Is; besides number 2 in ODIs, and number 3 in Tests.
Earned respect from Kiwi cricketers
Former NZ captain Brendon McCullum stated that he regards Hesson as the best coach the Kiwis ever had. Current Kiwi skipper Kane Williamson said that he has the utmost respect for what Hesson has achieved and felt he left no stones unturned.