ODI Super Series: Cricket Australia terms Ganguly's idea as innovative
ODI Super Series: Cricket Australia terms Ganguly's idea as innovative
Dec 27, 2019, 04:12 pm
2 min read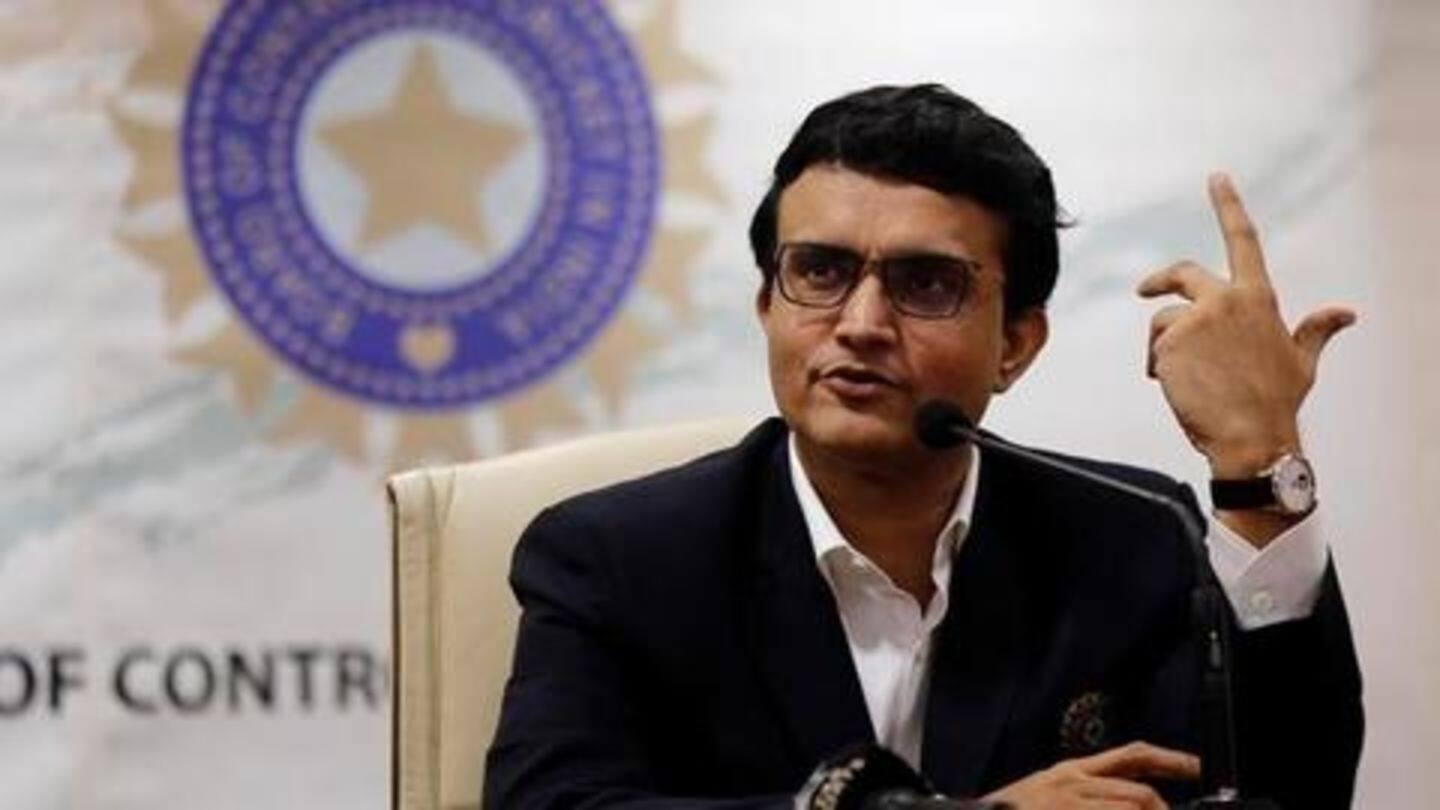 BCCI president Sourav Ganguly's idea of a four-nation ODI Super Series was termed as innovative thinking by Cricket Australia chief executive Kevin Roberts. However, Roberts didn't give any commitment as of now. Dada had said India will lock horns with England, Australia and another top cricketing nation in an annual ODI series starting 2021. Here's more on the same.
Four-nation ODI series plan to counter ICC
The move by Ganguly has been seen as a counter to prevent governing cricket body ICC from implementing its plan of having a global event organized in every calendar year. The tournament will be run by the member nations, sparking concerns that India, Australia and England would become more rich and powerful. The tournament would be held over a fortnight.
I think it's an example of innovative thinking: Roberts
"I think it's an example of the innovative thinking coming out of the BCCI with Sourav Ganguly as president," Roberts said. "In his very short time, only a couple of months, we have already seen India commit to and host a day-night Test in Kolkata, so a brilliant result there. And now a suggestion around the Super Series, another potential innovation," he added.
There are concerns about the international schedule being tight
Ganguly had said that the Super Series will see the first edition being played in India. Meanwhile, Australia would host the next event in October-November or in February-March, but CA chairman Earl Eddings believed that the international schedule is tight. Australia coach Justin Langer agreed there wasn't a lot of room in the future tours program.
We are open to discussions: ECB
Recently, the England and Wales Cricket Board welcomed the idea. "A four-nation tournament was raised at a meeting with the BCCI in December and we are open to discussions with other ICC members to see if this concept can develop."
Challenges for Super Series and why the idea came about
It remains to be seen how things shape up here. The initial instalment is slated to be held in India in October 2021, although there is a World Twenty20 tournament scheduled for around that time in the country. This four-nations proposal had come after current BCCI boss Ganguly made it clear the board is unhappy with the dividends it receives from the ICC.