Ranking the top footballers to have played for one club
Ranking the top footballers to have played for one club
Dec 08, 2019, 07:30 pm
3 min read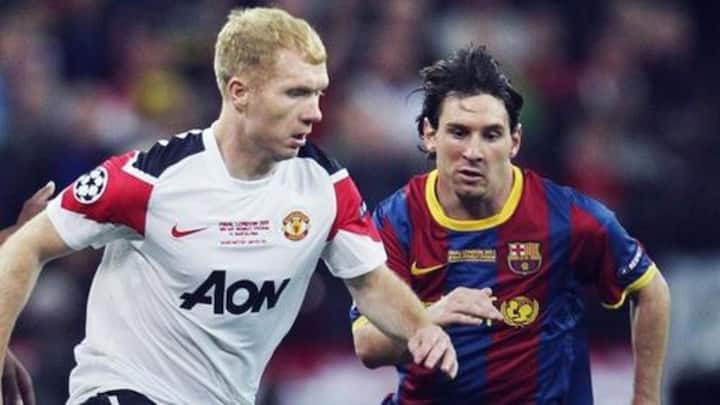 When it comes to club football, players generally tend to play for a club that pays the most. However, there have been numerous instances when a player has stuck to a club for more than 10 years, owing to his comfort level and other factors. On the same note, we rank the players to have stuck to one club.
Rogério Ceni: The goal-keeper who set the standards high
We start the list with a goal-keeper, as Rogério Ceni set an example apart for all. While he started his career as a youth for Sinop, he moved to São Paulo, where his senior career sky-rocketed. Having played there for 23 seasons, he went on to feature in 1,237 matches, besides also scoring 131 goals, which is a record for a goal-keeper.
Ryan Giggs: A loyal Welsh who glorified Manchester United
Next up in the list is a man who might not have played as many games as Ceni. However, his loyalty to Manchester United is unquestionable. Coming from the United academy, Ryan Giggs went on to play 963 matches for the club. Consequently, he helped the side and long-time manager Sir Alex Ferguson continue his glory run, winning 13 Premier League titles.
Steven Gerrard: The greatest Liverpool loyalist who never won EPL
Steven Gerrard is considered not just a loyal legend from Liverpool but also England. Since making his senior team debut in 1998, Gerrard went on to play 710 matches for the club, besides scoring 186 goals as a mid-fielder. While he did have success with the club at the European level, he is one of the greatest players to not win the EPL.
Francesco Totti: The greatest Roman warrior of all-time!
Riding on the similar footsteps of Gerrard, Italy's Francesco Totti became a legend playing at Roma. The only notable difference is that while Totti had domestic league success, he failed to get the same at the European level. Playing both as a mid-fielder and forward, he participated in 786 matches and scored 307 goals, as his stint at Stadio Olimpico lasted for 25 years.
Lionel Messi: The GOAT and a true Barcelona legend
Well....he is the obvious one. While Lionel Messi has been playing for Barcelona for 15 years, the amount of success that he has accomplished at the club is unparalleled to any of the above. He has played 702 matches and scored 617 goals for Barca. He has clinched a host of trophies that include a record six Ballon d'Or wins. Definition of true loyalist!