Naomi Osaka claims US Open victory not the happiest moment
Naomi Osaka claims US Open victory not the happiest moment
Oct 02, 2018, 03:53 pm
2 min read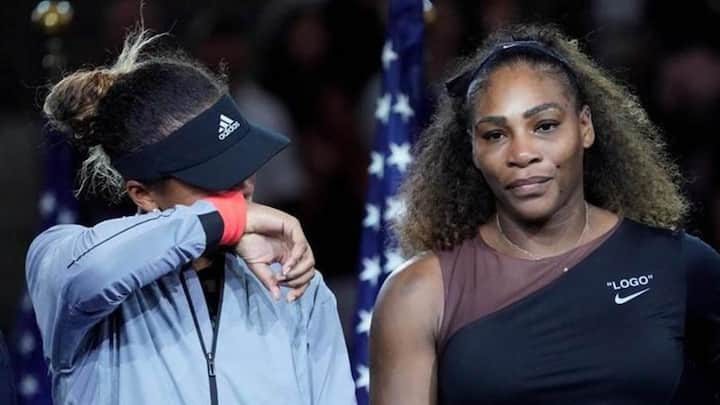 Japanese youth sensation Naomi Osaka, who defeated Serena Williams to win the US Open 2018, has claimed that the title victory isn't the happiest memory for her. The 20-year-old star said it was rather a bittersweet moment and she is trying to forget about the same. The US Open 2018 final was a controversial one with Serena blaming the referee's decisions.
Serena's actions took the spotlight away from Osaka
The Japanese saw the match turn into a tempestuous affair with Serena clashing with the referee. The tennis legend had hit out at chair umpire, Carlos Ramos and called him "a thief". Later on, she also accused him of sexism. From there on, Serena's reaction took over all media outlets and Osaka's first Grand Slam win went overshadowed.
'Memory of US Open a little bit bittersweet'
The world number six, Naomi Osaka has now opened up on how she really felt post her victory in the last Slam of the year. "There's a lot of stuff I want to say about how I felt and whatever," said Osaka. "For me, I don't know, I don't know, the memory of the US Open is a little bit bittersweet."
Osaka wanted to move on at that point
Osaka, who was left to tears post her victory, said that she wanted to move on once she had collected the trophy. "I just sort of wanted to move on at that point," claimed Osaka. She then went on to add that, "When you bite into it, it's sweet, but also very strong - that's how that memory feels to me."
When Serena praised Osaka
Last month, Osaka had humbly claimed that her idol Serena was proud of her achievement in winning the US Open and that the crowd wasn't booing her. The praise by Serena meant a lot to the Japanese sensation.