Akmal wants Imran Khan to take action against Pakistan team
Akmal wants Imran Khan to take action against Pakistan team
Jun 21, 2019, 08:16 pm
3 min read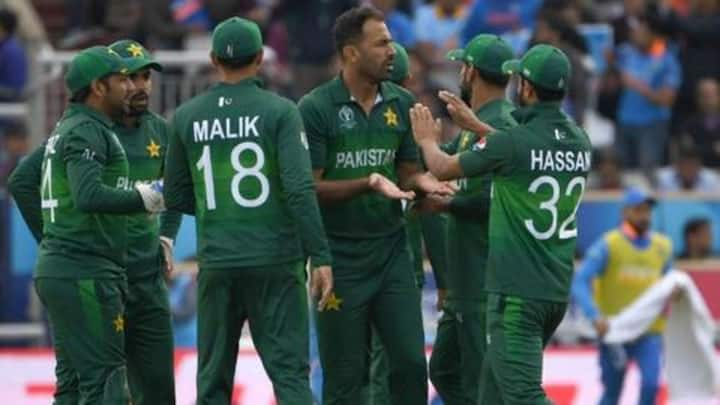 Former Pakistan cricketer Kamran Akmal has asked his country's Prime Minister Imran Khan to intervene and take strict action against the men's cricket team. This call has been made after Pakistani side's woeful performance in the ongoing ICC World Cup 2019. Pakistan are on the brink of elimination after notching just one win so far. Here's more.
Sarfaraz Ahmed has been on the receiving end
Pakistan cricket team captain Sarfaraz Ahmed has been getting the stick recently for his leadership attributes. Sarfaraz was slammed by former Pakistan fast bowler Shoaib Akhtar, who termed him brainless for deciding to bowl first at Old Trafford against India just because it had rained. Former pacer Aaqib Javed highlighted Pakistan's misery in ODIs and claimed Sarfaraz became a captain by accident.
Pakistan's batting their major concern in CWC 19
Pakistan's batting in the tournament has been poor. They collapsed on two occasions against Australia and India, despite laying a foundation. The team has a mountain to climb if they want to seal a spot in semis. They have to win their remaining four games to have an outside chance. Against India, they were outplayed in all three departments. Akmal highlighted Pakistan's batting woes.
Our batting has badly flopped: Akmal
"Pakistan has not won any match in the World Cup where they opted to chase, against West Indies, we were badly exposed and flattened at meagre 105. Our batting badly flopped and all the flaws were exposed by the opponents," Akmal said to The Nation.
PCB to hold robust review of the team
Earlier this week, the Pakistan board had announced that it will hold a "robust review" of the Pakistan cricket team and its support staff after the World Cup. The recommendations will be submitted to the chairman Ehsan Mani and the Board of Governors (BoG). It was also reported that Mani had called Sarfaraz after the side's loss against India in order to motivate him.
Akmal wants Imran Khan to take stern action
"I request Prime Minister Imran Khan to start ruthless accountability and all those, who inflicted huge damages on Pakistan cricket, must face the music. We are blessed with so many natural cricketers, who, if selected on merit, can strengthen Pakistan batting and bowling," said Akmal.
Pakistan need to evaluate things post World Cup: Our take
The board needs to evaluate everything once the World Cup gets over. At the moment there are too many blame games going on as there is a negative atmosphere all around. Pakistan will hope to better their approach in the last few games and play without pressure. The team and the management need a new direction and some mega changes could be expected.
Pakistan have four games left in CWC 19
Pakistan face a depleted South Africa next on Sunday. The side has four games to go and fans will be hoping to see the players stepping up. The chances of qualification for Pakistan are absolutely minimal. However, they will look to play quality cricket.