PCB urges government to devise law for outlawing match-fixing
PCB urges government to devise law for outlawing match-fixing
Apr 15, 2020, 05:14 pm
2 min read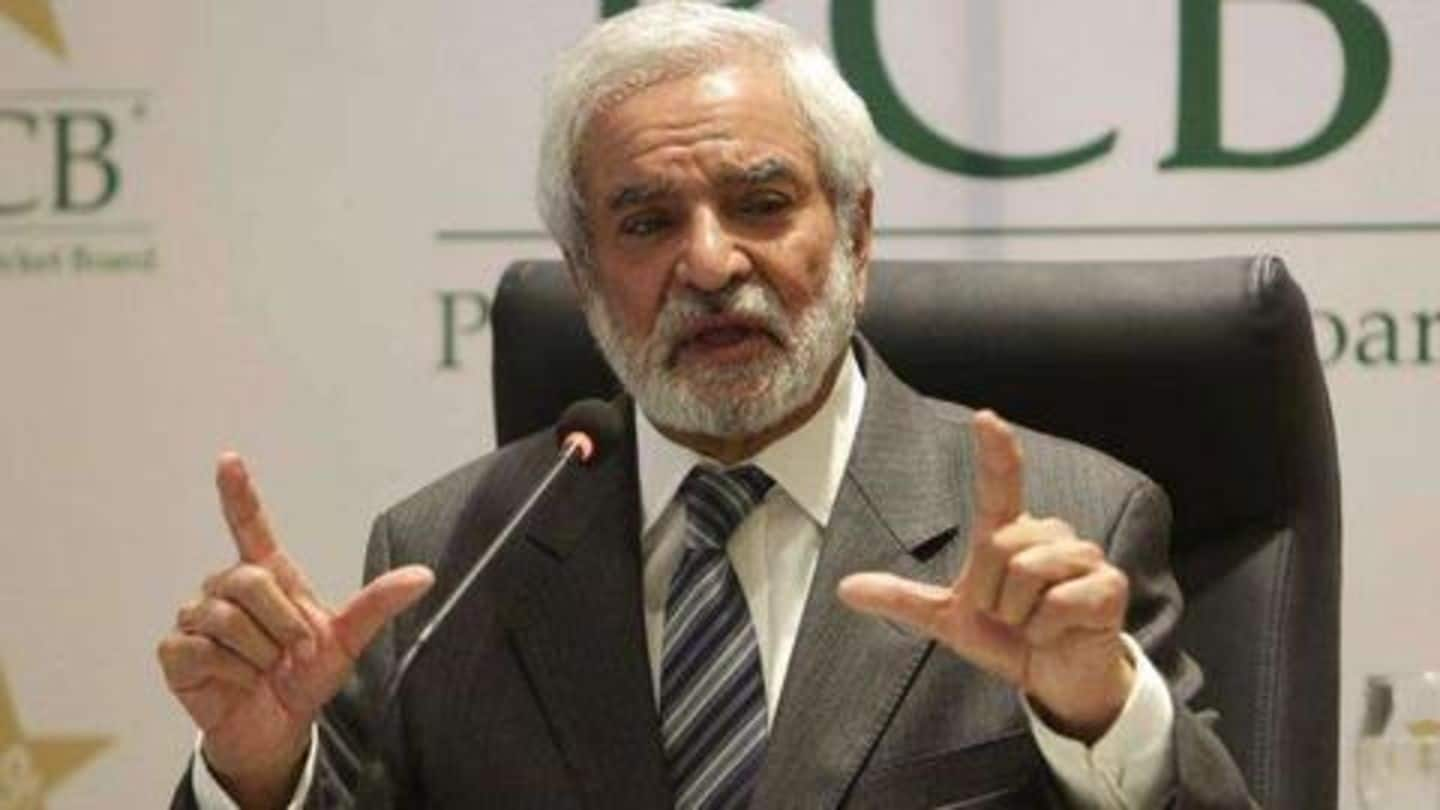 The Pakistan Cricket Board (PCB) has asked the government to legislate a law for outlawing match-fixing and spot-fixing. Chairman Ehsan Mani revealed the board does not have legal authority for checking bank accounts in order investigate further. His statement comes after Umar Akmal's spot-fixing case was referred to the Chairman of the Disciplinary Panel. Akmal did not appeal against the charges. Here is more.
We want match-fixing to be regarded as criminal offence
"I have already spoken to the government about this because other cricket playing nations like Australia, New Zealand, Sri Lanka have enacted laws that make match-fixing a criminal offence. We want corruption acts in cricket to be considered a criminal act," Mani said.
PCB will follow ICC Anti-Corruption Code
According to Ehsan Mani, PCB will continue to follow the incumbent ICC Anti-Corruption Code, that allows the players to make a comeback after completing a ban period and rehabilitation process. "I will not talk about individuals but right now players who have completed bans and undergone rehab have the right to play again and it applies to everyone," he said.
PCB revoked Sharjeel Khan's spot-fixing ban
PCB has witnessed a plethora of match-fixing cases in the past. The likes of Mohammad Asif, Salman Butt and Mohammad Amir were handed lengthy suspensions after their involvement in the infamous fixing scandal in 2010. However, Amir made a comeback four years ago. Sharjeel Khan's spot-fixing ban was also waived off by the PCB after he issued an unconditional apology last year.
Former Pakistan cricketers are unhappy about the policy
PCB's policy of revoking spot-fixing bans has sparked a controversy among the ex-cricketers. Former batsman Ramiz Raja slammed the Pakistan cricketers for spot-fixing acts. Pakistan legend Javed Miandad even reiterated that players involved in match-fixing must be hanged. "They should be hanged because it's similar to killing someone. An example should be set so that no player even thinks about doing this," he said.