Mohammad Hafeez reprimanded by PCB for questioning Sharjeel Khan's return
Mohammad Hafeez reprimanded by PCB for questioning Sharjeel Khan's return
Mar 22, 2020, 02:38 pm
2 min read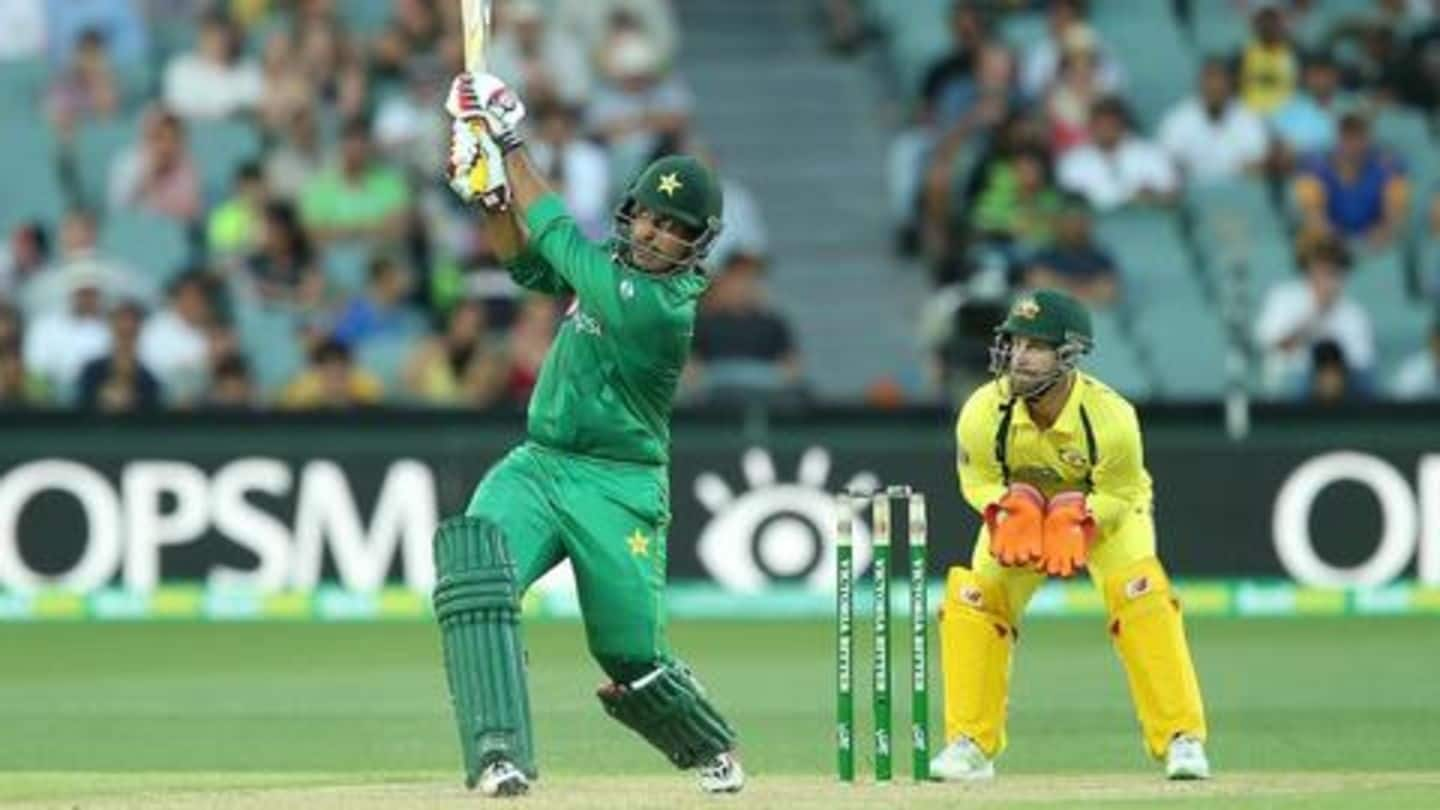 The Pakistan Cricket Board (PCB) has reprimanded all-rounder Mohammad Hafeez after he questioned Sharjeel Khan's return to competitive cricket. Hafeez put the spotlight on PCB's decision to offer Sharjeel a national comeback amid his spot-fixing ban. Hafeez's comments did not go down well with PCB CEO Wasim Khan as he rebuked the all-rounder for his comments. Here is more.
Sharjeel was banned from the game for five years, owing to his role in the 2017 Pakistan Super League corruption scandal. Playing for Islamabad United, the left-hander was charged with five major breaches of the PCB anti-corruption code and was found guilty on all five counts by a three-man panel. His ban took effect from February 10, 2017.
Hafeez was unhappy with the comeback of Sharjeel
PCB waived his ban with Sharjeel issuing an "unconditional apology" in August last year. He recently represented Karachi Kings in the PSL 2020, having scored 199 runs in 10 innings. However, Hafeez was disgruntled with the decision. "Shouldn't we set standards of dignity and pride higher than any other 'Extra Talent' to represent Pakistan. Just Asking," he wrote on his twitter handle.
Hafeez's comments triggered a backlash
Hafeez received flak from the PCB CEO after he opined about the comeback of Sharjeel. Wasim Khan reiterated that Hafeez should focus on his own career rather than commenting upon the plight of his compatriots. He also stated that the 39-year-old could have general opinions on cricket, but should leave decisions regarding players to the cricket board.
"Current players should not be going up on social media to criticize other players. They can have their opinions about various things about world cricket and cricket in general but not about the rights and wrongs of players," Wasim was quoted as saying by 'ESPNCricinfo'.