#NewsBytesExclusive: This youngster is now India's top PUBG gamer
#NewsBytesExclusive: This youngster is now India's top PUBG gamer
Written by
Shuvrajit Das Biswas
Jan 20, 2019, 06:22 pm
3 min read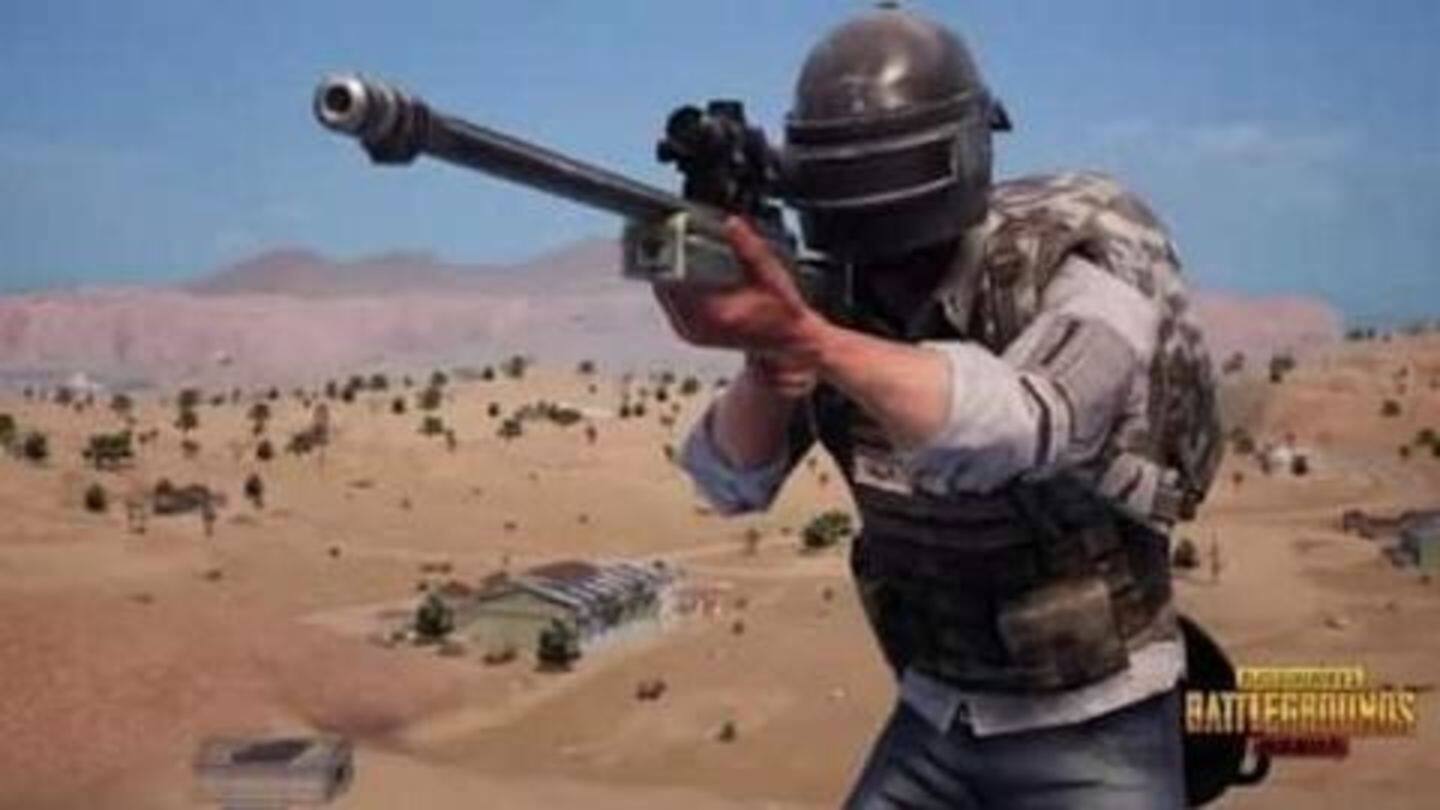 PUBG Mobile is one of the most tactically intense Battle Royale games. It enjoys immense popularity among the Indian gaming community. We had recently reported on the top Indian PUBG Mobile players. Now, we have followed up with an exclusive interview of Animesh Agarwal or 8bit-Thuglife, a Battle Royale maestro. Read what the expert said on PUBG Mobile tips and eSports in India.
Introduced to PUBG Mobile by friends, he was naturally good
23-year-old Animesh told us, he was introduced to PUBG Mobile by his friends when the game started gaining popularity in India. Prior to the Battle Royale, Animesh was a regular Clash Royale player, having played it for two and a half years. However, he soon grew addicted to PUBG Mobile. Animesh has been playing PUBG Mobile for nearly 8 months and is a pro.
8bit grew from 'Clash Royale' clan to PUBG Mobile pros
During his Clash Royale gaming days, Animesh set up the 8bit clan. It has now become a 12 member sponsored clan, consisting of competitive PUBG Mobile gamers and streamers. Noting that his clan is the only legally registered team in India for mobile gaming, Animesh went on to declare that he co-owns part of SOUL clan, while SOUL gamer MORTAL has stakes in 8bit.
Pro gamer feels eSports in India is improving
Animesh is so invested in the 8bit clan because he feels that eSports is becoming popular in India. More money is being allocated for PUBG Mobile tournaments, as streamers like Shroud are becoming celebrity figures within Indian gamer circuits. He is also thankful to Tencent for setting up offices in India and media houses that are making PUBG Mobile popular among the people.
Dedication makes 8bit-Thuglife a pro, eventually plans to become streamer
Animesh or Thuglife has reached a degree of expertise through dedicated 12 hours of gameplay every day with other pros, in squad mode. However, his plan is to eventually retire from professional gaming and become a full-time streamer while maintaining the 8bit platform for promising gamers. He already has a YouTube channel and tries to balance his streams between intense gameplay and humorous commentary.
PUBG Mobile tips from the pro himself
We couldn't let the pro gamer go without giving us some PUBG tips first. Animesh reveals his favorite weapon combination is the M416 assault rifle for mid and long range and the AKM for mid and short range. His advice to budding gamers is to keep playing and be dedicated. He also wants them to follow more streamers to see and learn PUBG tips.
A pro gamer and an aspiring chartered accountant
Animesh is an all-rounder. Apart from his professional gaming career, he is pursuing both CFA and FRM, which are notoriously difficult. However, he has perfected the art of balancing his academics and gaming dreams. Nonetheless, he is focused and has kept academics as a backup. He was clear about how we must plan things out, so we can safely pursue our dreams.