Rafael Nadal suffers another defeat before Wimbledon
Rafael Nadal suffers another defeat before Wimbledon
Jun 29, 2019, 07:41 pm
2 min read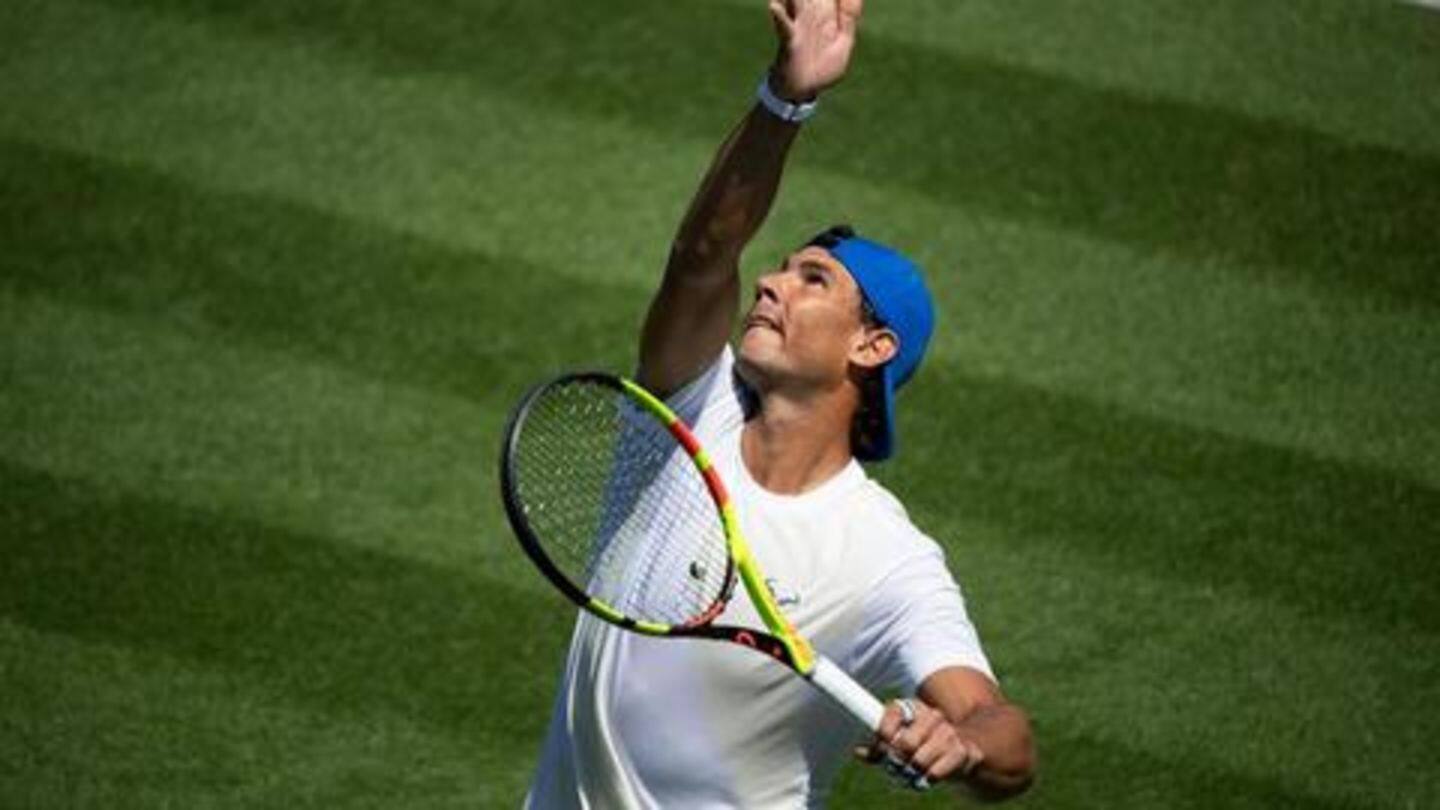 18-time Grand Slam Champion Rafael Nadal suffered two losses in the exhibition matches this week. Nadal, who participated in the Aspall Tennis Classic in Hurlingham, first lost to Marin Cilic 6-3, 6-3, and the next day, he was beaten by Lucas Pouille 6-3, 4-6, 10-5. These losses come a couple of days before he starts his campaign in Wimbledon.
Nadal remains optimistic even post these losses
Even post his losses, Nadal sounded optimistic. He said he has improved following the loss against Cilic. He added that he enjoyed being back and playing in Hurlingham and had a great experience. "It is important for me to play this match before Wimbledon starts. We are used to playing in big stadiums but playing at real tennis clubs is very special," he said.
Nadal believes he is getting better
Nadal added that he is improving his gameplay and getting better with each passing day. He also believes that he has improved his gameplay this week, as he has taken a couple of steps forward. "I need to keep going. I have tomorrow, Sunday and Monday to keep working hard," Nadal said.
Wimbledon 2019: Nadal handed a tough draw
As Nadal prepares to win his third Wimbledon title, he has been handed a tough draw. He is facing top players throughout. Possible opponents in different rounds as per the draw: First Round - Yuichi Sugita Second Round - Nick Kyrgios Third Round - Denis Shapovalov Fourth Round - Marin Cilic Quarter-Final - Dominic Thiem
Nadal has a difficult road ahead
Nadal recently scripted a great turnaround as he won his 12th French Open title. However, he would find it difficult to achieve similar success on grass, this term. His last Wimbledon title came in 2010 and post that he has reached the final only once. Even this edition, he doesn't enter the tournament as a favorite but Nadal is known to achieve miracles.