A look at the records held by Zlatan Ibrahimovic
A look at the records held by Zlatan Ibrahimovic
Oct 15, 2019, 11:25 am
2 min read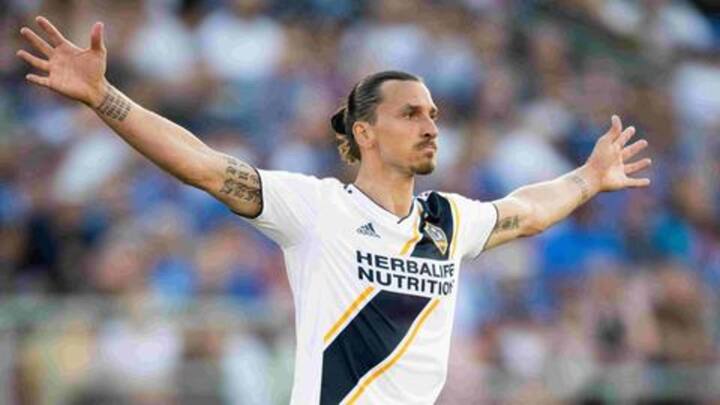 Zlatan Ibrahimovic is one of the finest strikers in football. With a height of six feet and five inches, the tall striker from Sweden is undoubtedly one of the greatest footballers to have ever been born in the nation. As he continues to make an impact, even at the closing stages of his career, let's have a look at the records held by him.
All-time top scorer for Sweden
Speaking on the greatest footballer from the nation, Ibrahimovic certainly justifies it as he is the record goal-scorer from the nation. He has scored 62 goals in 116 matches, as his career has spanned for 15 years. The record is likely to stay for a long time as none of the current Swedish footballers are even in the top 10, as of yet.
Only player to play UEFA Champions League for seven clubs
Ibrahimovic never limited himself to a particular club and instead, pursued other clubs for further challenges. As a result, he ended up playing the UEFA Champions League with seven different clubs, which stands a record to date (Ajax, Juventus, Inter Milan, Barcelona, A.C. Milan, Paris Saint-Germain, and Manchester United). Moreover, he is the only player to score for six different clubs in the tournament.
Only PSG player to score most in three seasons
Ibrahimović endured a good time with Paris Saint-Germain (PSG), where he became the only player to finish as top-scorer for three Ligue 1 seasons (2012-13, 2013-14, 2015-16). Asides, he also had the joint-longest goal-scoring run in the tournament, of nine matches, along with Vahid Halilhodžić.
Holds a couple of special records in the Premier League
Ibrahimović was already a force and a star while playing for Manchester United, as he scripted a number of records there. However, his most special record while playing for United came when he managed to score the 25,000th goal in the Premier League. Consequently, he also became the oldest player (35 years and 125 days) to score 15 EPL goals in a season.
Ibrahimović holds another special record, especially while making his debut. As of now, he is the only player to have scored on his debut in Premier League, Serie A, La Liga, Ligue 1 and UCL. The record is likely to stay unbroken for a long time. Besides, he also holds the record of scoring in the opening five league matches while playing for Barcelona.