Root wants new England cricket coach to focus on Tests
Root wants new England cricket coach to focus on Tests
Feb 05, 2021, 06:21 pm
3 min read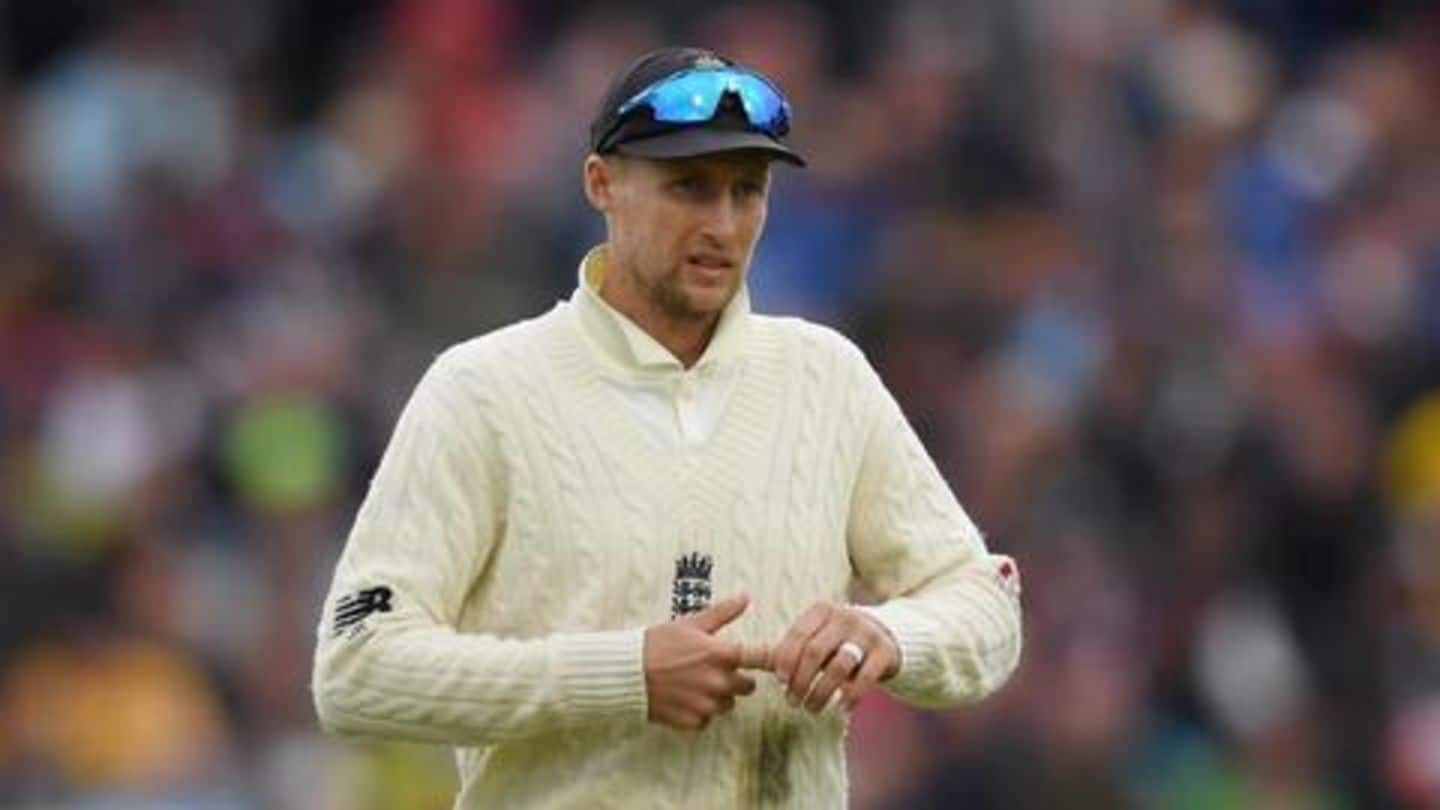 England cricket team's talisman Joe Root has not been involved in the selection of a new head coach. But the Test captain knows what he wants from the next boss. He has highlighted the need to focus on Test cricket and the infusion of new energy in the side. Here's what Root had to say regarding the next head coach.
England did well recently against the Aussies
After struggling for a while in Test cricket, England showed a strong character in the recently-concluded Ashes 2019 series. They drew the five-match series 2-2 against Australia. England couldn't retain the urn but the side's performance was laudable. England look strong as a unit and the idea will be to build from here on. The need of the hour is sheer consistency.
How did England perform under Trevor Bayliss?
England saw head coach Trevor Bayliss stepping down after Ashes 2019 at home. The side grew into a limited-overs force under Bayliss, winning the ICC World Cup 2019. However, they had mixed success in Test cricket. They recorded a historic series victory in Sri Lanka and won against India at home. But they also struggled in Australia, New Zealand and West Indies.
Root wants energy and different way of going about things
Root praised Bayliss and pointed out that what the new coach could offer. "One thing you always want from a new coach is a bit of energy and a slightly different way of going about things," he told PA. "Trevor did a brilliant job managing English cricket, but I'm sure whoever comes in will want to put their stamp on it quite early."
Gary Kirsten backed for England cricket team coach job
Former Indian cricket team head coach Gary Kirsten is being backed for taking over England. The South African legend is being touted as the perfect replacement for Bayliss. Former England captain Michael Atherton and Proteas all-rounder Lance Klusener have thrown their weight behind Kirsten. "The captain, Joe Root, (is) in need of a coach to apply greater structure," wrote Atherton for Times.
Root wants new coach to prioritize Test cricket
Root also said he wants the new coach to make Test cricket a priority. "Personally, I'm looking forward to Test cricket being slightly more of a priority than it has been for the past few years."
Gary has obviously had a fantastic time, says Root
"Gary has obviously had a fantastic time in international cricket, he's done some wonderful things with India and South Africa - domestically done some good stuff, recently in Twenty20 cricket. He's obviously a very accomplished, all-round coach," said Root on Kirsten.