Shoaib Akhtar rates this Indian as 'king of reverse swing'
Shoaib Akhtar rates this Indian as 'king of reverse swing'
Oct 08, 2019, 05:02 pm
2 min read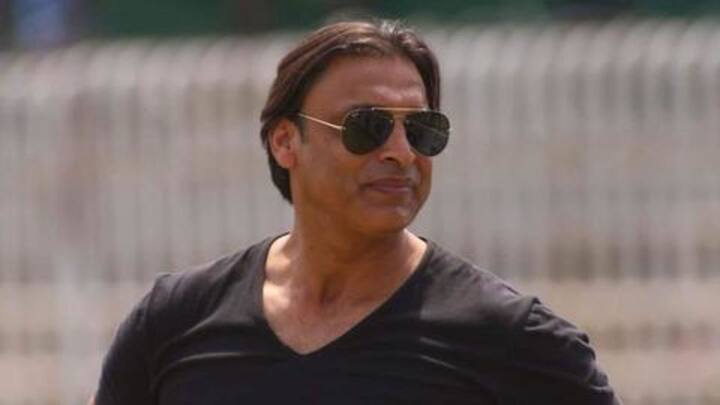 The Indian bowling attack has been making headlines of late, especially with the influx of great pacers in the form of Bhuvneshwar Kumar, Jasprit Bumrah and Mohammed Shami. It is their individual abilities that have attracted a number of experts and critics' attention and favoritism. Meanwhile, former Pakistani pacer Shoaib Akhtar has rated Shami as his favorite 'king of reverse swing'. Here's why.
Akhtar had inspired Shami to use reverse swing as weapon
Akhtar said that Shami had once called him following India's semi-final loss in the ICC World Cup 2019 and said that he was disappointed at not having made an impact. However, Akhtar advised him not to be disheartened and continue to maintain his fitness level. "'The home series is coming and you will do well', I said," recalled Akhtar on his YouTube channel.
I want him [Shami] to become a tearaway pacer: Akhtar
"I want him to become a tearaway pacer, running through batting line-ups. He has seam and swing, besides that he has a reverse swing which very few bowlers in the subcontinent have. I told him you can become king of reverse swing," added Akhtar.
Shami continues his upright performance in international circuit
Considering Shami's performance in international cricket of late, it continues to be upright. Since 2018, Shami has claimed 63 wickets in Test cricket. As for ODIs, Shami has been superb this year. He has claimed 37 scalps in 2019 and is the second-highest wicket-taker. However, he has not featured in T20Is since 2017.
Akhtar disheartened at Pakistani players not approaching him for advise
While Akhtar expressed his delight at Shami performing in the opening Test against South Africa, following his advise, he expressed his displeasure for the same from Pakistani bowlers. "Sadly, Pakistani fast bowlers don't ask me how they can improve their bowling, but the Indian bowlers like Shami are doing that. It is a sad scenario, as far as my country is concerned," Akhtar continued.
Akhtar backs Rohit to become a great Test player
"Rohit Sharma is hitting hundred after hundred and I have been saying that Rohit should be in the Indian Test team. From here, he will become a great Test player. Rohit, the Test player, will grow bigger," concluded Akhtar.