Reintegration window for Steve Smith and David Warner in UAE
Reintegration window for Steve Smith and David Warner in UAE
Mar 12, 2019, 05:48 pm
2 min read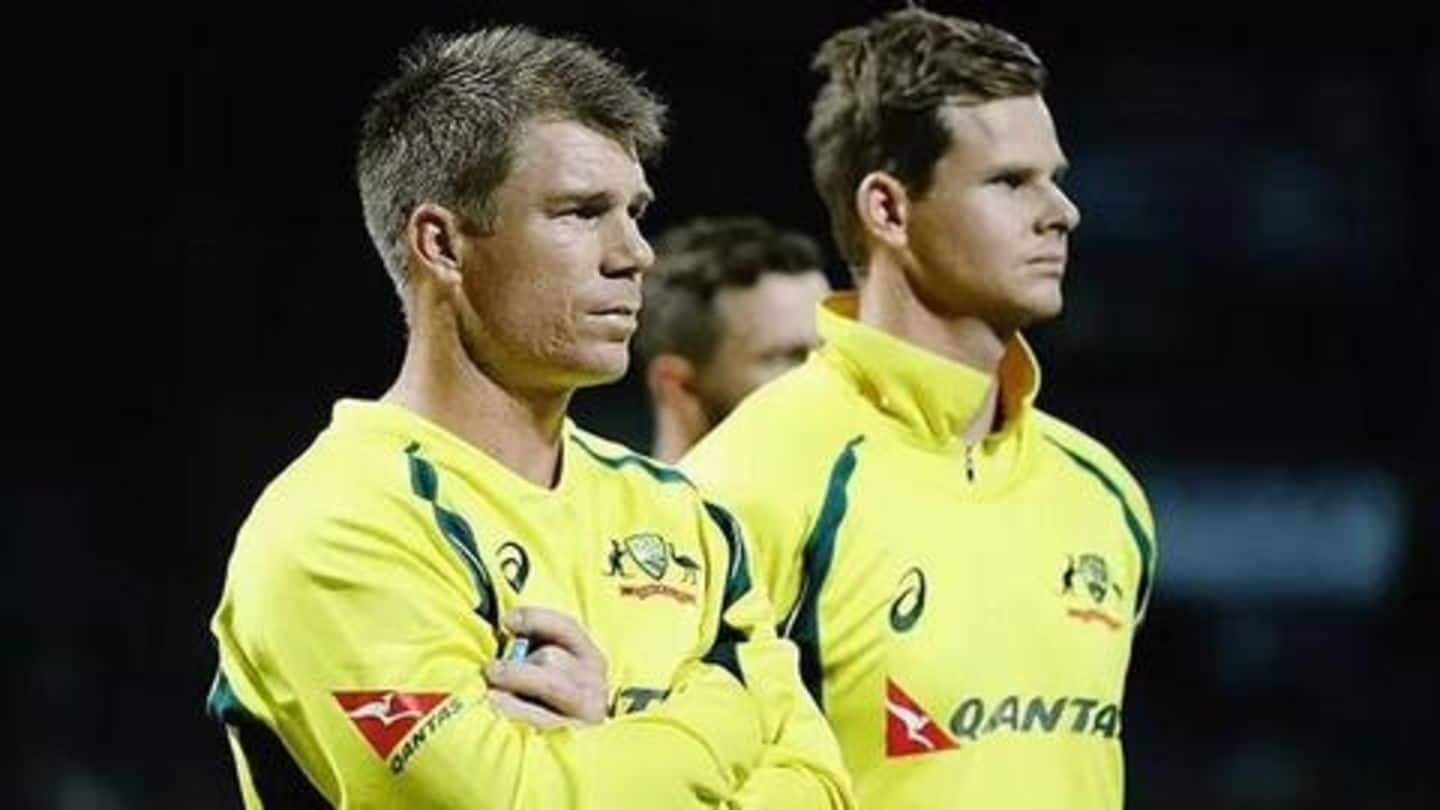 With less than three months to go for the World Cup, the tainted cricketers, Steve Smith and David Warner, are all set to reunite with the team in UAE for a three-day reintegration window, as their ban ends on March 29. Meanwhile, the duo is also recovering from their respective injuries, which they suffered while playing in the Bangladesh Premier League, earlier this year.
A year since the ball-tampering controversy
The duo was banned by Cricket Australia, following their involvement in a ball-tampering incident against South Africa in 2018. The sandpaper gate was carried out by Cameron Bancroft. While Bancroft was banned for nine months, Smith and Warner were given a year. Further, CA banned Smith from holding a leadership role till 2020, whereas, Warner can never be appointed as the Australian captain.
What does the reintegration mean?
During the reintegration, the duo will be a part of the Australian squad that will be touring UAE for the ODIs against Pakistan. Although not a part of the playing squad, the duo will get to be with the team for three days. This could very well mean that, although not confirmed, the duo can still be considered for Australia's World Cup defense.
Pat Cummins positive about Smith and Warner's return
On the duo's return, Pat Cummins said, "We have all played a lot of cricket with them. It's not a surprise they are coming back, we have known it for a long time. They are two really good guys...I don't see any problems."
Not in frame for international return yet
With their ban expiring at the end of the month, fans were expecting the duo would play the final two ODIs against Pakistan, but any such possibility was ruled out when Australia did not include them in the squad. However, given Australia's performance in the last 12 months, the two still have a shot at playing World Cup if they shine in the IPL.