Athlete Swapna Barman to get customized shoes
Athlete Swapna Barman to get customized shoes
Sep 14, 2018, 10:00 pm
2 min read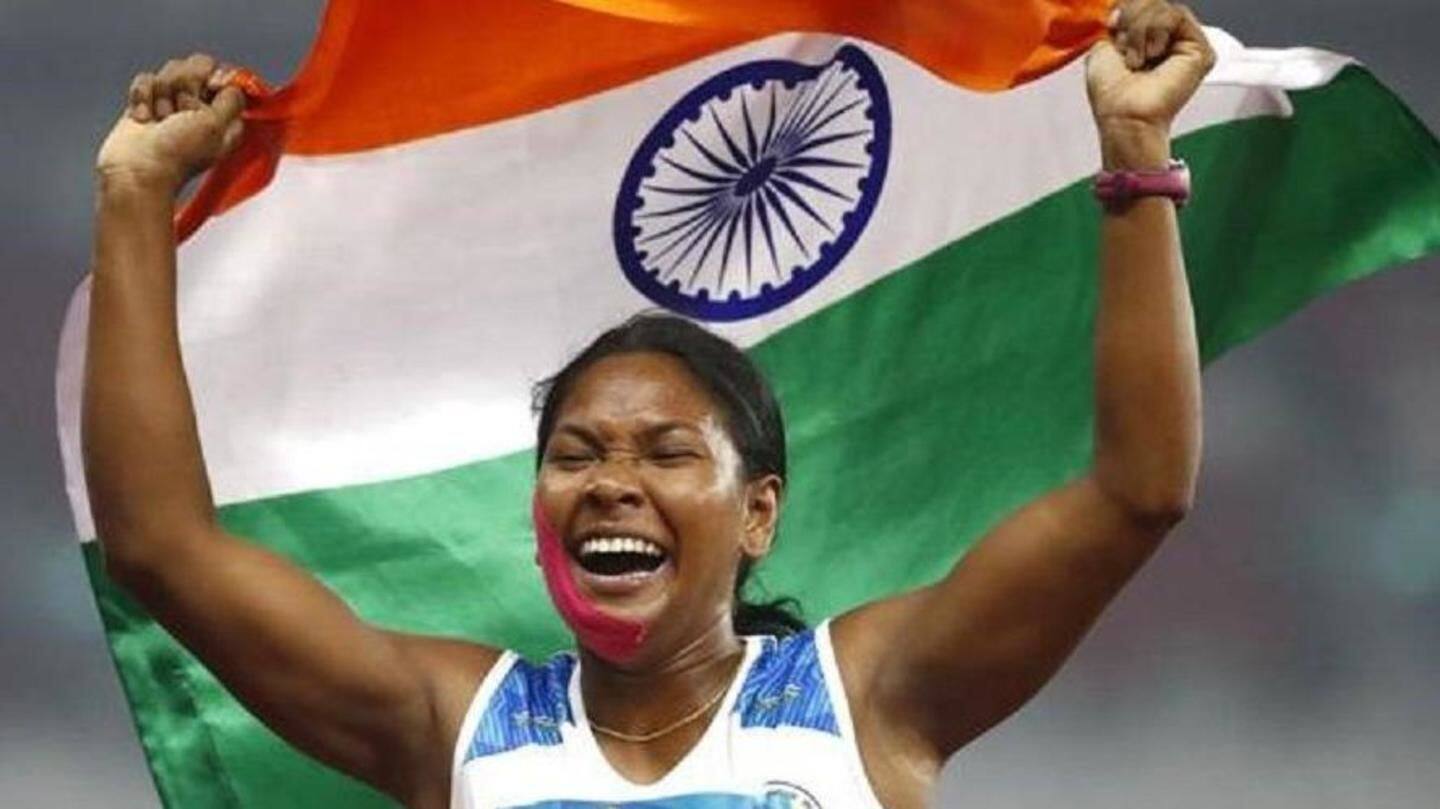 Indian athlete, Swapna Barman, who excelled at the recently concluded 2018 Asian Games, is set to get customized shoes. Swapna was born with six toes each on her feet and global company Adidas has taken up the responsibility of making a special shoe for her. This is, indeed, a big moment in the career of Swapna Barman.
Special designed gear for hepathlete Swapna
Swapna won the gold medal in the heptathlon event of 2018 Asian Games, where she chipped in with her career-best performance. With this, she become the first athlete from India to win a gold in this event. Now Adidas has agreed to come up with a designed gear for her, after her plight was highlighted during the Asian Games held in Indonesia.
Sports Ministry directed SAI for to get customized shoes
According to a report in PTI, SAI Director General Neelam Kapur has confirmed that they swiftly followed instructions of the Sports Minister. "After coming to know about Swapna's case, the Sports Minister immediately directed us from Jakarta to get customised shoes made for her. We have taken up the matter with Adidas and they have agreed to provide the footwear."
SAI acts swiftly to help out Swapna
Swapna had appealed for customized shoes post her win at the Asian Games. Sports Minister, Rajyavardhan Singh Rathore, called up SAI to take necessary steps and the sports body acted swiftly. SAI contacted her coach to get all the necessary information for the specifications including size, pressure points et cetera for the spikes.
Swapna trains at SAI centre in Kolkata
Swapna has been training at the SAI Centre of Excellence in Kolkata since 2012. She was inducted in the government's Target Olympic Podium Scheme (TOPS) in September 2017. However, the issue of her shoes only gained impetus post her win, this year.