Under the covers: 5 biggest WWE scandals
Under the covers: 5 biggest WWE scandals
Sep 04, 2018, 02:14 pm
3 min read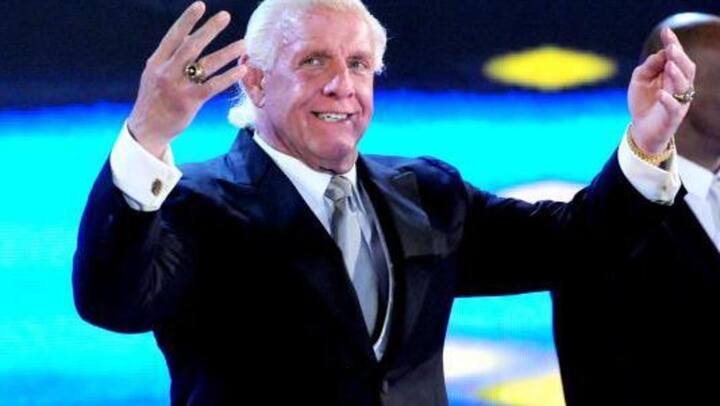 Wrestling is a glamorous industry and its superstars are popular across the world. No other promotion has been as successful as Vince McMahon's WWE. But, the multi billion-dollar company has seen its fair share of dark secrets that it likes to keep buried. From murders, steroid abuse to sex scandals, WWE fans have witnessed it all. Here are the top 5 WWE scandals.
The 1994 steroid scandal rocked WWE to its core
Nowadays, the WWE has a 'no nonsense attitude' regarding steroid abuse and implements a rigorous drug testing policy. However, this was not always the case. Vince McMahon was accused, in 1994, of using a urologist to provide his roster with steroids regularly. The doctor was convicted, but the boss, Vince McMahon, avoided prison time after an intense court battle.
Chris Benoit murders family before committing suicide
Chris Benoit, one of the best wrestlers of his time, could have carved out an enviable legacy for himself, had his life did not end the way it did. In 2007, he took the lives of his wife and son before committing suicide. Autopsy reports, later, revealed that he was suffering from advanced dementia. This remains of the most heart-breaking incidents for the company.
A 2002 chartered plane ride from London is the biggest blot on the company, with allegations of sexual assault reported during the flight. Top names including Flair, JBL, and Brock Lesnar were involved in drunker shenanigans. In a shocking revelation, attendants stated that Flair was flashing around his private parts. Further, Waltman cut off the ponytail of writer Michael Hayes, while he was drunk.
Miss Elizabeth dies of drug overdose
Miss Elizabeth was a popular figure among the WWE audience, when she appeared along with her husband, Randy Savage. However, the diva's death remains one of the most controversial chapters in WWE history. She started a relationship with Lex, in 2000, when both signed with World Championship Wrestling. This is when she died of an overdose due to a combination of several narcotics.
Jimmy Snuka and his girlfriend's murder case
Jimmy Snuka was embroiled in controversy when his 23-year-old girlfriend was found murdered and he was charged with the crime. On conducting the autopsy, it was found that the woman had suffered a skull fracture. When interrogated about this, Snuka gave contrasting details every time. The jury concluded that Snuka did assault his girlfriend, however, he did not serve jail time.