World Cup: Who could bat at number 5 for India?
World Cup: Who could bat at number 5 for India?
Jul 17, 2018, 04:33 pm
2 min read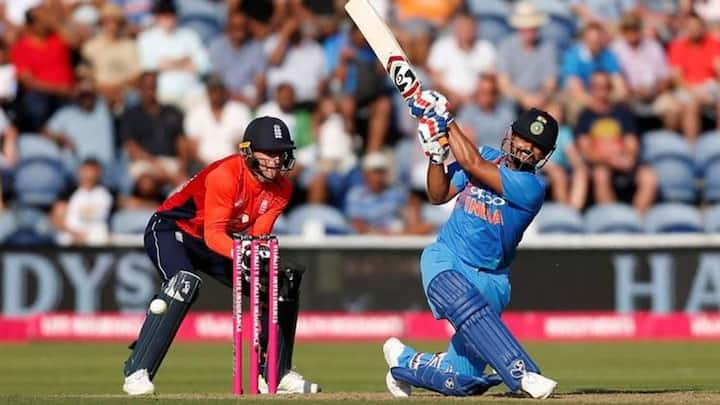 Virat Kohli and India have plenty to worry about when it comes to the middle-order. The middle-order batsmen have let India down, several times, in recent past. As the 2019 ICC World Cup closes in, Kohli will be hoping to fix this problem sooner than later. Here we take a look at the players who could be slotted in at number five for India.
The firebrand: Manish Pandey
Seasoned campaigner Manish Pandey is one of the best options at number five for India. However, his inconsistency has forced selectors to drop him quite often. Patchy form has seen Manish Pandey's stock decline over the past few months. However, if his learns to conquer his problems, there is no batsman better than him to fill in the role.
The 'unlikely' all-rounder: Kedar Jhadav
Kedar Jadhav was a regular in the ODI set-up. He had even made a name for himself as an all-rounder, constantly contributing with his part-time spin. However, an untimely injury, during the 2018 IPL, meant he was dropped for the England series. Jadhav still has enough time to make a comeback, but will need some sensational performances to grab the selectors' eyes.
The man in form: Dinesh Karthik
DK is the likely candidate to occupy the number 5 spot in ODIs. Over the years, Dinesh Karthik has transformed himself into one of the most consistent performers in Indian cricket. Apart from being a great batsman, DK is also seen as Dhoni's successor behind the stumps. We definitely expect him to be on the plane to England, in 2019.
An interesting choice: Karun Nair
Karun Nair would be another interesting candidate for this role. However, opportunities have been hard to come by for the Karnataka lad, who has a Test triple hundred to his name. Karun Nair is one of the most technically gifted players around. If given enough chances, he could make the number five spot his own ahead of the 2019 World Cup.
The seasoned campaigner: Suresh Raina
The old horse, Suresh Raina was India's fifth batsman for close to 6 years but he got axed from the squad in 2016. He is an experienced batsman, who can change gears quickly. That's why an in-form Raina is the ideal number 5. However, with him being at the tail-end of his career, we doubt Raina would make it to the World Cup squad.