WWE SummerSlam: 5 best moments of all time
WWE SummerSlam: 5 best moments of all time
Aug 19, 2018, 05:21 pm
3 min read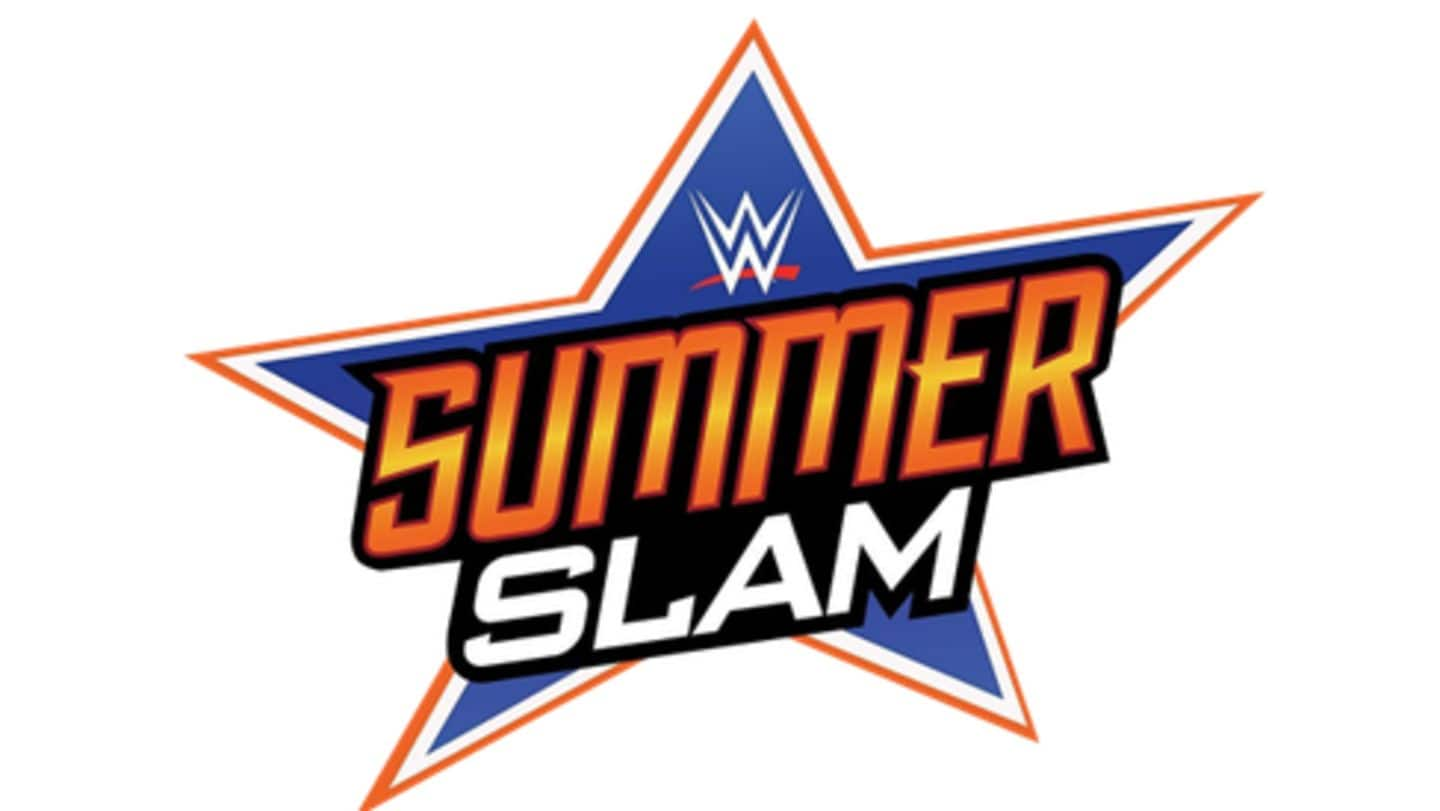 SummerSlam, the WWE pay-per-view event, is scheduled to be held today. It has been around since 1988. Over the years, there have been some amazing matches and memorable moments witnessed by fans in SummerSlam events. SummerSlam is one of the 'Big Four' pay-per-view events alongside WrestleMania, Survivor Series, and Royal Rumble. Here we present to you the 5 best moments of all time.
Edge and Christian win first ever TLC match
SummerSlam 2000 witnessed one of the most influential moments in the history of WWE. It was the first time when a 'tables, ladders and chairs' match was held, a format that gained so much popularity that WWE now holds the TLC event every year. This match saw Edge and Christian defeat the Dudley Boyz and the Hardy Boyz in what was a brutal encounter.
Shawn's first match in 4 years
Shawn Michaels was out of action owing to an injury for four years and in 2002 was attacked brutally by Triple H. Michaels challenged Triple H to a match at SummerSlam, which was to be his first in a long time. He showed no signs of slowing down and was as sharp as ever. Michaels defeated Hunter and stole the show like always.
Hart brothers square-off in a steel cage
Owen and Bret Hart were two technically gifted wrestlers who locked horns in an epic battle in 1995 SummerSlam. The match was a technical marvel which saw the two brothers fight for the WWE Championship. Eventually, the Hitman Bret Hart managed to defeat his brother, but the show the two of them put on that day has been inscribed in wrestling history.
Paul Bearer turns on The Undertaker
During the first few years of The Undertaker's reign, he was always accompanied by Paul Bearer. Though Bearer was not as powerful as Taker, he made it up with his eeriness. But in SummerSlam 1996, during a boiler room match between The Undertaker and Mankind, Paul Bearer struck Undertaker on his head with the famous urn and sided with Mankind. An iconic moment indeed!
Stone Cold breaks his neck
SummerSlam 1997 saw a match between Owen Hart and Stone Cold. Hart's Intercontinental Championship was on the line. When Hart delivered a reverse piledriver to Austin, it drove the beer-drinking, hell-raising Texan's head into the ground with severe force, breaking his neck. Austin thought he would be paralyzed for life, but returned three months later. He underwent several surgeries to repair his neck.