5 most unexpected WWE title changes of all time
5 most unexpected WWE title changes of all time
Nov 19, 2018, 04:04 pm
3 min read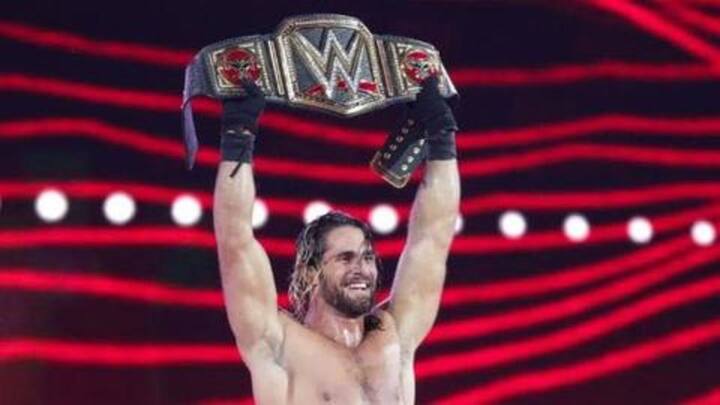 If you watch pro-wrestling regularly, you would realize that the top wrestlers of the promotion, whom the fans want to see regularly, are the ones who usually win the WWE titles. Sometimes, however, the top wrestlers and fans are in for a surprise when the title changes hands suddenly, with no one anticipating it. Here are five such moments in the history of WWE.
Kevin Nash wins the title in a house show
During a Madison Square Garden House Show in 1994, Bob Backlund faced Kevin Nash, then known as Diesel, for the WWE championship. House shows generally do not feature title changes because these are not televised but to everyone's surprise, Nash won the match and began a long and successful reign as WWE champion. It probably was done because of Backlund's lack of star quotient.
AJ Styles wins the title on SmackDown
AJ Styles was already an established and respected name in the wrestling circuit when he was recruited by the WWE. However, what fans did not expect is that he would be pushed to the top so fast. On a SmackDown episode, he challenged the then-champion Jinder Mahal for the WWE Championship, and went on to win it to the surprise of everyone.
Seth's WWE win was the most unexpected of all
WrestleMania 31's main-event was to be between Roman Reigns and Brock Lesnar as Reigns had won the Royal Rumble to secure his place in the Showcase of the Immortals. The match, between the two ruthless performers, was exciting, and things heated up when all of a sudden Seth Rollins came and cashed in his Money in The Bank, and walked off with the title.
The 1999 Mankind win was surprising and influential
World Championship Wrestling destroyed its future when the company announced, on Nitro, that Mankind would be winning the WWE Championship on January 4, 1999. Mankind, a huge crowd favorite, was fighting against Rock for the championship. This was one of the most unanticipated victories, and everyone tuned in to watch Mankind lift the title. That day, it lost the ratings war to WWE forever.
McMahon himself winning the title was quite unexpected
Vince McMahon has done many unexpected things in his lifetime. He bought off his competition, faked his own death, participated in a street fight with his son. But what no one expected is that he would win the WWE Championship himself. This happened when he defeated Triple H in an episode of SmackDown in 1999. This also made him the oldest WWE Champion ever.